Buderim Ginger's rebrand for a Gen-Y audience
Buderim Ginger recently rebranded to appeal to a younger audience. Sharon Zeev Poole, director of Agent99 Public Relations, explains how they did it.
The Gen-Y audience is notorious for being hard to reach, with many brands endlessly attempting to target this elusive demographic. In order to speak to this generation, the strategies implemented by companies need to be relevant, creative and topical.
In 2014, iconic Aussie brand, Buderim Ginger, rebranded in order to appeal to a younger audience. In doing so, the company used a series of key tactics to achieve this goal. These changes began with a shift in internal culture at Buderim Ginger, which resulted in staff buying into a new way of thinking.
As a result of this shift in the business ethos and objectives, the company launched a series of ginger related strategies, including thegingernet.com. The website is an online hub which covers a range of ginger topics, through which the business aims to 'own everything ginger' in Australia. The website consists of many ginger related features, including ginger recipes and a ginger dictionary outlining what exactly words such as 'ranga' or 'matchstick' mean.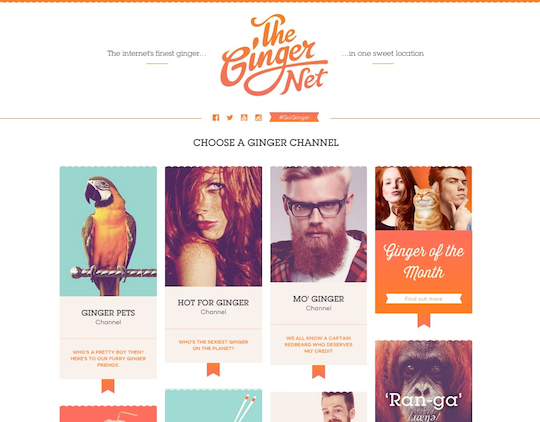 To compliment this, Buderim Ginger also rebranded all their products in order to be more visually appealing and more relevant to a younger demographic.
In order to communicate this new message to the public, Buderim Ginger started the campaign to find 'Australia's Hottest Ginger'. This idea was created by Agent99 who took this creative idea to Buderim Ginger in an attempt to drive the change in this iconic Australian brand. The central idea behind the competition was to increase awareness of the brand and drive people to The Ginger Net.
In doing this, Buderim Ginger launched a national online competition to find Australia's hottest gingers, ginger pets and the hottest ginger beards and moustaches, tapping into the demographic's obsession with 'the selfie'. The winner of the 'Australia's Hottest Ginger' competition would receive a yearlong modeling contract, with 'entries of the week' and finalists being awarded a slew of prizes along the way. The original and quirky competition was a public relations tactic not only created to celebrate the launch of the new Ginger Beer range, but also the rebranding of the iconic range of products from Sunshine Coast.
Social media integration was an integral part of the campaign, as it created a buzz around the competition. In order to immerse social strategies into the campaign, Buderim Ginger awarded prizes to the 'People's Choice' winner, who received the highest number of votes online. In order to drive this element of the competition, Buderim encouraged entrants to post via their personal social accounts, resulting in a grassroots push for the campaign.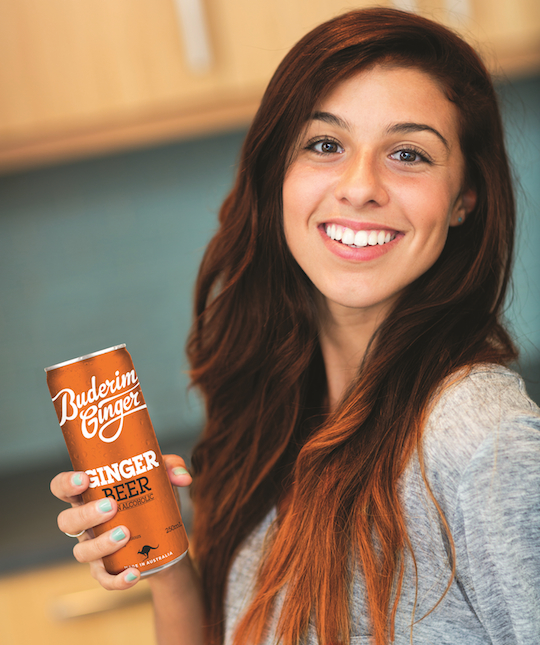 Using this, alongside more traditional media forms, was a central driving force that guided Buderim Ginger's Gen-Y audience reach. This is because typically Gen-Y consume their news differently to their predecessors, ultimately a product of having social media ingrained in every facet of their lives. The continual use of social media is one of primary differences between targeting a Gen-Y audience and a more mature demographic.
When targeting media, Agent99 PR strategically focused on media that Gen-Y consumes. These outlets included, but were not limited to, mX, News.com.au and Daily Mail. The idea behind focusing on these outlets was that they were mostly online. By focusing on these publications Buderim Ginger was able to drive entrants to the competition, which ultimately garnered over 3,000 entrants, a hefty percentage of the national ginger population, as well as over 300,000 votes from their peers.
This strategy was coupled with the profiling of Gen-Y entrants in their local newspapers. On using this strategy, group marketing manager at Buderim Ginger, Jacqui Price said:
"Buderim Ginger chose to use case studies so that they were able to speak to their peers, inspire additional entries, and ultimately create a sense of buzz around the competition and the product. The other more serious element to the campaign was aligning with anti-bullying organisations, as that is a strong company value we wanted to convey."
As a result of the use of case study profiling, Buderim Ginger was able to get a number of feature articles in local and national newspapers, further enabling rebrand exposure.
Another approach that Buderim Ginger employed on the advice of Agent99 was to target influencers, mostly on Instagram, sending Buderim Ginger product, with the desired result of them posting a photo, and tagging the brand. This tactic was designed to increase word of mouth around the product and ultimately project the idea that it is 'cool' to consume the product. As a result, Buderim Ginger also generated some amazing content that they were able to leverage across their own social media platforms.
Ultimately, the 'Australia's Hottest Ginger' drove Buderim Ginger's rebrand and engagement across the desired demographic, but also allowed the brand to secure increased distribution, with over 100 new outlets taking on the product in Victoria in the first month of the campaign alone. As a result of this initial rebrand campaign Buderim Ginger has continued their efforts to integrate their products into everyday life of the next generations of Australians.
Sharon Zeev Poole is the founder and director of Agent99 Public Relations.