Building the customer experience in business-to-business relationships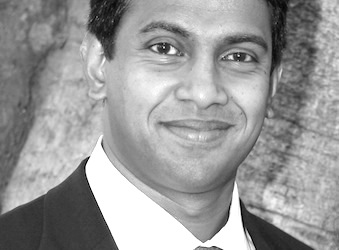 In an era of rapid commoditisation and increasing competition, companies are focusing on delivering a superior customer experience to differentiate themselves and enhance customer loyalty. Those who are successful have been rewarded with customers' willingness to pay a price premium, to recommend the brand, and to consider offered brand extensions, which in turn create opportunities for generating higher revenues.
Customer experience is the sum of observations, perceptions, thoughts, and feelings arising from interactions with a provider of goods or services. It is not limited to a single transaction, but driven by the sales and service lifecycle of the product and service – before, during and after the transaction. Furthermore, it is comprised of both rational and emotional elements and shaped by interactions across all channels and customer touch points.
This article seeks to understand business-to-business (B2B) transactions, explore how they differ from business-to-customer (B2C) transactions, and analyse critical success factors in delivering a superior customer experience.
Business-to-business transactions
A customer's expectations when buying consumer goods is very different from the complex purchasing cycle of a business product or service. The complexity of the B2B relationship requires a more intimate prospecting effort, sales process, and service delivery. Consolidation among the business customers in B2B environments has only further added to this complexity through customers' increased bargaining power.
The complexity of B2B relationships renders many customer experience principles that are more commonly associated with B2C scenarios less relevant. Customer contact interactions in B2B relationships will typically be more frequent, occur across more touch points, and may typically involve many individuals from various functions and departments in the buying decision. A B2B customer's needs are generally understood by a series of interactions over a longer period of time, and develop through strong relationships between a company and its customer. The success of B2B relationships will depend how well your company can understand needs and deliver to multiple decision makers.
Let's explore several of the key differences between B2B and B2C relationships which directly impact customer experience:
Customer: B2C transactions generally have one or two key decision makers. B2B transactions often engage multiple stakeholders, often with different opinions and agendas, within the same customer.
Sales cycle: a B2C sale is typically swift – sometimes impulsive – while other sales require hours or even months for a consumer to research a product or service and complete the purchase. A B2B sale is typically a much longer sales cycle, requiring weeks, months or even years to complete a transaction.
Product: B2C sales are typically a standard product offering, while B2B tends to be a more customised product or service offering.
Role of emotion: B2C sales frequently involve emotion on the part of the consumer; a B2B sale is generally driven by an economic business decision often structured around a standard procurement process.
Service delivery: Service levels in B2C environments can be very specific and measured. They are not tailored to an individual customer, but rather to a group of customers exhibiting common characteristics. Service offerings for B2B customers usually involve a strong emphasis on service levels which are monitored and measured by key performance indicators. These service levels can be tailored to an individual customer or to a class of customers (eg. channels).
Critical success factors for delivering a superior B2B customer experience
As with any customer experience strategy, the seller has to define the desired customer experience, design a customer experience strategy, and execute the strategy. Defining the experience involves identifying customer values and needs by customer segments. Design involves defining the customer experience plan and standards for each customer segment, and executing ensures delivering the customer experience strategy to standard across all customer touch points, and continuously optimising it.
There are several key focus areas to deliver a superior B2B customer experience:
360-degree view of customer: obtaining a holistic, accurate and real time (or near real time) view of the customer across your enterprise is the single most important element in delivering a superior customer experience. Access to customer master data spanning sales, marketing, service and accounting (eg. credit lines and history) provides a complete view of customer interactions across all touch points. This holistic view is also valuable when segmenting customers and targeting future offerings.
Customer data management and opportunity management process: coordinating many resources and stakeholders internally and externally is key to execution of the B2B sales process. The longer and more complex sales cycles require the collaboration of many members across multiple departments, requiring effective and secure customer data management and access. To improve collaboration, companies can take advantage of social CRM capabilities which enable effective collaboration among team members to generate leads, identify references and develop targeted sales campaigns. Customer data will include account, contact, and transaction (eg. sales and service history) information as well as customer documentation (eg. past contracts). An opportunity management process which is designed around key opportunity milestones facilitates reporting and forecasting. It also avoids excessive administrative burden, which is necessary to effectively pursue a sales opportunity and increase close rate.
Service excellence: increasingly, companies have confronted product commoditisation with superior service. Service organisations need to be able to effectively obtain the necessary data to open a case, route it to the right personnel to resolve the issue, and conduct surveys to gauge customer satisfaction. Collection and reporting of key service metrics not only helps measure service performance, but also used to ensure that customer-specific, contractually obligated service parameters are met. In addition to differentiating from competition, companies excelling at service have also been able to generate more revenue from added services functions and cross-selling products.
Product management: customers often have detailed requirements and product specifications, which can result in highly customised products specific to a customer, an application, or an industry. Two products which might look identical might have very different requirements (eg. grade of raw material or authorised suppliers) in order to comply with customer specifications. Hence, the need to manage such customer requirements is crucial to winning and maintaining a B2B customer's business.
Employee training and empowerment: to deliver a superior experience, a company has to not only create the right organisation structure to service its customers, but also foster an atmosphere which emphasises the customer experience throughout the organisation. Due to the multiple touch points a customer will have across a supplier, sellers need to create consistency in communications and interactions. While decision trees and basic guidelines can help direct personnel responding to inquiries in a B2C setting, B2B environments often require the use of discretion to respond to customer situations. Hence, training personnel and providing the right level of guidelines to act optimally under such unique circumstances while ensuring a positive customer experience is vital.
A significant portion of a company's total revenue can be generated through B2B transactions and often a single customer. The loss of such customers can have serious consequences on a company. The combination of rapid commoditisation, consolidation of customer base, strong reliance on large customers and resulting intense competition only emphasise the need to create a very positive customer experience for business customers.