Warc: Optimism rebounds for APAC marketers as budgets show positive signs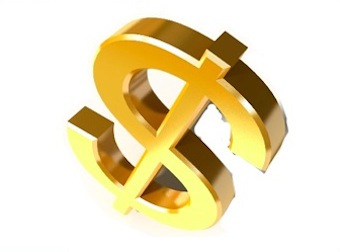 Optimism among marketers around the globe has rebounded in September, following a month where marketing budgets plummeted to their lowest point of the year, according to Warc's Global Marketing Index.
Marketers around the globe are showing greater optimism regarding trading conditions, staffing levels and budgets, with the Asia Pacific region showing strong signs of a recovery in expenditure levels.
Warc's index, which rolls confidence in trading conditions, marketing budgets and staffing levels into a headline figure, shows that overall optimism increased in APAC by 1.2 points to 53.8 points, compared to the global average of 52.9. Marketing budgets for the region stabilised to almost reach a positive point (a figure of over 50 would indicate that budgets are increasing), surging 3.1 points to 49.1.
Globally, the study, which polled 1295 executives, found that marketing expenditure stood at an index of 48 points in September, an increase from 46.1 points in August. Figures on this metric, however, have been below the benchmark of 50 points for nine of the last 12 months.
"Continuing global economic uncertainty has led to marketers adopting a generally conservative outlook over recent months," Warc says.
"It remains to be seen if the recent announcements of bond-buying schemes from central banks in Europe and the US, which have resulted in sharp gains on global stock markets, will lead to an improvement in the broader economy and increased marketing budgets in the months ahead."
The Americas was the only region to record positive signs of budget increase, Warc found, with an index of 53.5 points. The reading in Europe came in at 44.8 points, a jump of 3.9 points since August, also auguring somewhat of a recovery.
Globally, the internet retained its position as the primary driver of growth, yielding an index score of 74 points, with mobile close behind on 67.2. Television and press remained in negative territory for expenditure growth, clocking scores of 47.2 and 35.5 points respectively.
Trading conditions rated at 54.8 points in APAC, up 0.8 points on August, and just ahead of the global average of 54.7. The Americas led on 63 points, while Europe languished on 51.3.
APAC staffing levels scored an index of 57.5 points, down slightly on August, while the global index stood at 56.1, the Americas at 62.2 points and Europe on 54.4.