Can Samsung recover from the Note7 fiasco?
Samsung's Note7 combustion issues, airport ban and product recall have been a huge global hit to the brand. Michael McQueen ponders what went wrong, and what it'll take for Samsung to restore its reputation.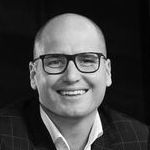 Samsung's Galaxy Note7 disaster has been extraordinary to watch unfold. Having spent the last week travelling through Asia, notifications on every flight and throughout every airport that device strictly banned (even if switched off and in checked luggage) is a constant reminder of the PR nightmare facing the once-untouchable tech giant.
To their credit, Samsung's response has been swift and thorough. In recent days, the company have gone to the lengths of setting up exchange booths in airports around the world where owners of Note7's can swap their device and data free of charge before checking in for their flight.
While financially the Note7 mess could end up costing Samsung as much as $US17bill, perhaps the biggest damage has been in the area of brand reputation. After all, for well over two decades, Samsung has been shorthand for quality and reliability.
This commitment had its genesis in 1993 when Samsung's then chairman Lee Kun-hee called in hundreds of the company's top executives from around the world and conducted a three-day vision-casting session in Germany. Lee's address to the assembled leaders on day one of the gathering became known as the Frankfurt Declaration.
The vision Lee outlined centred on Samsung becoming known as a world leader in product quality – a commitment that was evidenced in 2012 when a prerelease inspection of a new smartphone model found that the product's cover texture was off. At the last minute, Samsung workers remade 100,000 covers.
So how did things change so rapidly? Is the Note7 simply an anomaly – sheer bad luck or the inevitable result of playing in the high-stakes technology game? After all, even the best tech companies have had embarrassing innovation fails in recent years. Take Apple Maps, Microsoft's Bing or Google Circles to name just a few.
While there will undoubtedly be much finger pointing at Samsung in the months and years to come, surely some comfort can be found in the fact that the Note7 case is far from an isolated example.
Consider the long list of similarly embarrassing missteps by businesses in just 2016 alone:
GM's recall of four million vehicles in September,
Mars' recall of chocolate products in 55 countries in February, and
the recall of 30 million McDonalds' Happy Meal fitness trackers in May.
More encouraging yet ought to be the fact that recovering from such public blunders is in fact it is a well-trodden path that many business icons have walked before. Consider German automaker VW who weathered a far worse media storm in 2015 – dubbed Dieselgate at the time – and yet still ended the year with a 10% increase in sales.
Looking at the example of countless businesses that have enjoyed a turnaround following embarrassing product setbacks, three common steps always emerge – steps that Samsung are doing well to follow even as we speak:
Acknowledge the mistake and make amends,
clarify what went wrong in order to restore market confidence,
focus on a bright future distinct from a troubled recent past.
For a company that represents a staggering 17% of the gross domestic products of its home country, South Korea, the stakes are high for Samsung but there is little doubt they will recover. One can only hope they learn from and become stronger as a result of the experience.
After all, as former Intel CEO Andy Grove once said, "Bad companies are destroyed by a crisis. Good companies survive them. Great companies are improved by them."
_
Michael McQueen is a bestselling author and award-winning business strategist. His most recent book Momentum: How to Build it, Keep it, or Get it Back, is now available in all good bookstores and online at www.michaelmcqueen.net.
Image copyright: tktktk / 123RF Stock Photo