Crust pizza franchise business acquired by Retail Food Group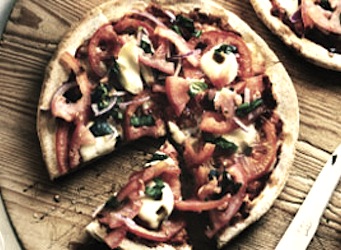 Retail Food Group (RFG) has announced plans to acquire the business and intellectual property assets of Crust Gourmet Pizza Bars brand system.
Since launching in Sydney in 2001, Crust has expanded to 119 stores and has arguably become the market leader in take away gourmet pizza in its main operating areas of New South Wales and Victoria.
RFG, which owns and manages franchise systems such as Donut King, Michel's Patisserie, Brumby's Bakeries and bb's cafe, sees potential in the franchise's business model to grow, with stores now open in New Zealand, Singapore and recently in the US.
The Crust acquisition is the second, large step RFG have taken into the gourmet pizza category recently, with its acquisition of the 118-outlet Pizza Capers Gourmet Kitchen brand in April this year.
The two parties have agreed to an overall sale price equivalent to seven times Crust's earnings in financial year 2013, including an upfront $24 million in cash and shares on settlement.
One driving factor behind the acquisitions is RFG's wish to move away from a reliance on shopping centres for outlet growth, with the two pizza restaurant brands providing immediate scale as the company seeks to take advantage of the resulting economies of scale and collaboration between the two brands.
"While it remains RFG's intent to develop each brand as distinct systems, the acquisition will generate unsurpassed opportunity for the exploitation of supply side economies, collaborative marketing, research and development activities, cross pollination of products and services and a growing expertise in the gourmet take away pizza market that will benefit all stakeholders in each system," says RFG's CEO Tony Alford.