Digital Transformation Lab to set a new standard for digital technology in Australia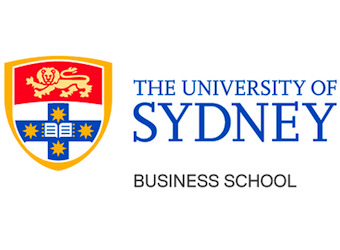 Capgemini consulting group – a subsidiary of Capgemini Group, and Sydney University have announced the opening of the first dedicated Digital Transformation Lab, which aims to set a new standard for digital technology in Australia by delivering re-usable tools and frameworks for best practice.
"The digital world is spawning a raft of innovations that are pushing the boundaries of mobile, social and other emerging platforms. Our clients are faced with unprecedented new challenges and are having to rethink what their customers' value and how to meet those needs. Our partnership with The University of Sydney Business School will weave together the core technological innovations with global macro trends to derive unique foresight into the digital disruptors which have significant business impact," says Paul Thorley, CEO Capgemini Australia.
"Based on our extensive research, organisations that are mature in their digital transformation journey are 26% more profitable than their industry competitors. In combination with our expertise in business transformation, the Capgemini Australia Digital Transformation Lab will help our Australian clients realise this digital advantage," he adds.
Ben Gilchriest, Digital Transformation Lead at Capgemini Australia said, "The Capgemini Australia Digital Transformation Lab will focus on the unique challenges that local businesses are facing with digital, be that enterprise social networks, mobile applications, process digitisation or social commerce, across a range of industry sectors here in Australia. As a market we have a unique set of conditions when it comes to digital; a geographically dispersed, but highly digital-savvy population, a lower level of investment in digital in some sectors than peers overseas, but a higher level of competition, both domestic and particularly international, for customers through digital."
"Taking the retail market as an example, Australian companies have been late to adopt digital whilst European and USA companies have used it to rapidly, and successfully to enter the market," says Gilchriest.
The Australian Digital Transformation Lab complements Capgemini's global, joint research collaboration with the MIT Centre for Digital Business which launched in 2011 and is focused on examining how companies around the world are managing and benefiting from digital transformation and the processes and best practices involved. This new research from the Capgemini Australia Digital Transformation Lab will add local analysis and domain specific insights to provide Capgemini clients with a robust framework to deliver value from their digital transformation programs.
"Housed within the University of Sydney Business School, our researchers will work collaboratively with Capgemini Australia, to combine our forward thinking scholars with Capgemini's understanding of the Australian digital economy and leadership in business transformation and organisational change," says  Associate Professor Kai Riemer.
"Together we are confident the Capgemini Australia Digital Transformation Lab will provide theoretical and practical applications for the industry to ensure local businesses are best placed to gain value from the ever-changing digital economy," he concludes.