"Duck you Smedley" – autocorrect slips and smartphone loyalty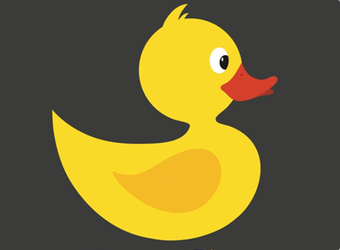 Patrick D'souza argues that the fallout of Twitter's latest fall-guy, Rakesh Agarwal, is that we will never be able to look at duck liver pâté, the Duckworth-Lewis model or the cricketer who goes out for a duck, in quite the same way again.
The PayPal Agarwal tweets say a lot about Rakesh Agarwal – but even more about Android, Apple and the ensuing battle for loyalty between them!
Rakesh Agarwal is not PayPal's poster boy. Not any more, any way, following the former director of strategy's weekend outburst on Twitter where he castigated colleagues in a slew of offensive tweets that inevitably led to what I call the Sacco outcome: that state, where, following an individual's behaviour on Twitter, they are either fired or forced to resign.
Investigating the tweets, what I found interesting is probably not what the mob did. It wasn't Agarwal. Neither was it his tweets. It was the system through which he made them – Android.
A bit of context. As a mobile enthusiast, I use three phones, and three operating systems on a consistent basis. This is not to be a proverbial dick (though the temptation often arises) but to consistently evaluate experiences so we may advise clients on the best possible ecosystems when it comes to apps, widgets or other mobile initiatives they may wish to undertake.
One of the things that has always struck me as being a key area where Apple and Android differ is predictive text. Agarwal also discovered this as he tweeted through the night, using for the first time, the Galaxy S5.
Unfortunately, what it did was portray him as not just arrogant and insensitive, but inarticulate as well. "Duck you Smedley" will go down in history, or at least the way it relates to Twitter, as being the phrase that defines Agarwal. What it has done is provide a recurrent theme for the web to latch onto with an avalanche of content that is likely to have none of us look quite in the same way at a range if things: duck liver pâté, the Duckworth-Lewis model or the cricketer who goes for a duck!
The fact is Android has made Agarwal look worse than he actually is. It tends to do this given its refusal to include words that, though offensive, are part of people's vocabulary on a daily basis.
It also takes liberties that Apple doesn't. For example, Apple's iOS will provide a first option, but will back off when it is clear it is not what the user wants. Android will keep repeating its recommendation, which can lead to a user accidentally taking it.
What is critical to realise about messaging is that, though taken for granted, it is the most used feature of a mobile phone. So while features like 'hover' and and 'eye tracking' are kind of interesting, they do squat when it comes to loyalty – something Agarwal I'd say is unlikely to have towards Android predictive text and the S5 given his experience with it.
An interesting discourse (hopefully) – but what's the point if you don't work for either of the two tech giants? I thought you d never ask!
The point is this this: loyalty is driven by that part of a product or service that is most frequently used. Get it right, and customers will beat a path to your door. Get it wrong and they will tell you to 'duck off' – the way PayPal told Agarwal!