Engaging the experience generation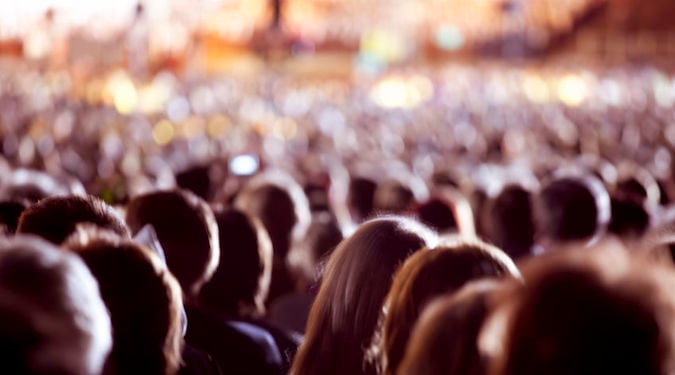 Australians value experiences over material possessions. Phil Silverstone has some tips for making the most of this cultural shift.
Despite a growing obsession with sharing our lives on social media, more Australians in fact value 'real life' experiences over material possessions. Eventbrite's 'The Experience Movement' study has revealed Australians are attending more live events than ever before, particularly people in their twenties and thirties.
In the past year, 91% of Australian Millennials (aged 18-34) attended a live event, ranging from entertainment-focused experiences like concerts and beer festivals, to more cause-related events like marches and rallies.
When deciding how to spend their money, 81% said they would choose to buy an experience rather than something desirable, ahead of their Gen X (35-45) peers at 72%.
This growing preference for live experiences is being driven by a strong desire to connect with people, our communities, and the world. There's no doubt the current social climate is contributing to this uptick – with major social and economic issues such as the vote on same sex marriage, gender equality, housing affordability and the rising cost of living driving political debates.
Of those Australians surveyed, 90% said they believe it's essential for people to come together in person to promote positive change – regardless of age, gender, income, or geography.
We're witnessing a cultural shift that is increasingly sceptical of government and consumerism in favour of experiences and causes with meaning. This begs the question: how can companies engage and appeal to the growing 'experience generation'?
Stop selling, start relating
'Experiential marketing' has been a buzzword in the marketing world for some time, but this will only fly with today's audiences when your goal is not to make a dime. A campaign designed to form a relationship with your stakeholders in a meaningful way will go further than one designed to get something out of them, even if it's just their contact details.
Last year, Lean Cuisine launched a #WeighThis campaign in the US. The company installed 'scales' at a railway station and instead of measuring actual weight, it asked women to write down what they wished to be measured by. The responses ranged from being a single mum, to volunteering for homeless people – nothing to do with weight and there was no push from the company to sell, giveaway product or secure email addresses. The result was a target audience engaging with the brand voluntarily and positively reinforcing its efforts to divorce from its previous diet-centric messaging.
Put events at the top of your marketing strategy
Business events are no longer just trade shows and exhibitions; forward thinking businesses are setting the tone when it comes to establishing events as part of their brand.
Alongside its usual business, online marketing and web development courses, education start-up General Assembly also runs free talks in the evening, engaging with teachers, local businesses and thought leaders to deliver presentations on their topics of expertise. The result is a strong community of engaged professionals that look to General Assembly to learn about a variety of topics and keeps them top of mind when it comes to furthering their education.
Running an event doesn't need to have anything to do with your business or what you sell – it's about giving stakeholders something that's useful to them and, by extension, forming a meaningful and positive connection with your brand.
Spoon feed quality, 'shareable' content
While a range of social and political factors may be driving the increased demand for live experiences, people are still hugely persuaded by their peers, particularly online. Half (53%) of Millennials surveyed said they attend live events so they have something to share on social channels, while 65% of Millennial parents have used social media to live stream at an event.
Companies therefore need to be using social media to bring brand experiences to life and come up with strategies that people will want to share. Events are great for this, and even more so if the 'shareable' elements are of a high quality.
Photos and video content from events are easy wins and help engage a wider audience than those that attended. Hiring a professional photographer will not only give you nicer, more shareable photos – it will also provide you with great material for promoting future events and giving potential attendees an idea of what to expect.
Free merchandise is another way of encouraging people to show off their attendance at your event and take advantage of event hashtags.
The interactions your customers have during the event can also provide great inspiration for the kind of content they're looking for. Particularly if you're running a talk or workshop, ensure that someone is taking note of the kinds of questions that pop up and topics that get the best reaction from the crowd. Use these topics to write and publish unique content that is guaranteed to be engaging.
Great marketing campaigns are those that create lasting connections with your stakeholders. Understanding their preferences and giving them more than a product by creating meaningful brand experiences will help you achieve this in today's market.
Phil Silverstone is managing director at Eventbrite ANZ.
Image copyright: ints © 123RF