Facebook lags as domain names and Twitter dominate Super Bowl 2013 ads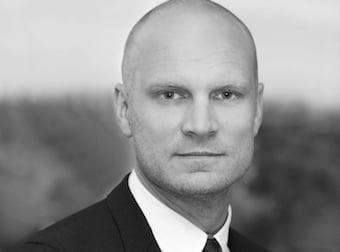 There is no surprise that marketers, advertisers and consumers pay close attention to Super Bowl ads. A Super Bowl campaign provides a brand with the opportunity to shine like no other event in the world, entertaining millions through the discipline of insightful, creative advertising.
Last year one trend in particular caught my attention: the common call to action used by advertisers to drive a response from consumers. My brilliant team of data crunchers found 49% of Super Bowl 2012 ads directed viewers to a corporate website address – above all other social media channels such as Facebook (11%) and Twitter (9%).
Another study we conducted during the Australian AFL and NRL grand finals of 2012 further supported the theory that advertisers counted on domain names to generate audience engagement when the stakes were at their highest.
So when Super Bowl Sunday came around this year, I was intrigued to see what my team's analysis would yield. Would domain names still remain dominant despite the growing popularity of social media?
Interestingly, out of the 73 ads that aired this year, domain names prevailed again as the preferred call to action used by advertisers, with 40% of ads containing a traditional web address.
On the social media front, it was Twitter that dominated the playing field with 34% of ads featuring a Twitter handle or hashtag – a monumental jump of more than 300% from last year. In contrast, Facebook was relegated to the bench with only 11% of mentions in Super Bowl commercials, and Google Plus was clearly stuck in the locker room with not a single mention.
With 108.4 million viewers, Super Bowl 2013 was one of the highest rating programs in the US, making the advertising slots some of the most valuable in the world. Reports suggest advertisers spent up to a record $3.8 million for each 30-second slot, with GoDaddy, Samsung, Audi, Century 21, Hyundai and Fiat among the many regular players.
For $3.8 million I'm guessing advertisers were hoping for a strong return on investment – and with so much riding on the success of each ad, the call to action driving the advertising message is clearly vitally important. The fact that domain names were the most popular call to action for two years running proves that advertisers prefer to drive an audience to a website for a purer, controlled brand experience.
The reality is that social media does not present the same level of certainty as a website. Despite the impressive growth this year of Twitter mentions, this was normally in conjunction with another call to action such as a domain name. For example, Disney and Fiat featured both website addresses and Twitter handles (one to drive a brand experience, the other to create a conversation). Super Bowl ad veteran GoDaddy advertised with just their domain name last year, but added Twitter as an additional call to action this year. This is an interesting move from an organisation whose business is the sale of domain names. I'd suggest this addresses a requirement to create brand engagement at times when a domain name purchase isn't on the cards.
Intriguingly, 19% of ads featured a Twitter handle or hashtag as the only call to action – compared to 25% for domain names. Hyundai and Century 21 were the biggest domain name fanatics, advertising with their website addresses only in both Super Bowl 2012 and 2013, while we found a Twitter devotee in Audi, who used Twitter as their sole call to action for both years. The case was even bleaker for Facebook, with only 4% of ads featuring Facebook as the sole call to action (Pepsi was a lone ranger here). In fact, Samsung went so far as to drop their Facebook call to action from their 2012 ads in favour of Twitter this year – perhaps a recognition of the channel's ability to attract online conversations around the world's biggest events, be it sport, politics or a natural disaster.
For now, it's clear that brands still see websites as their core digital asset – the quarterbacks of a brand's digital strategy you might say.
It's a similar case in Australia – our study on the AFL and NRL grand finals last year revealed that out of the 67 ads, 32 (38%) used domain names as the primary call to action, compared to only eight (9%) that included social media. The remaining calls to action were made up of telephone numbers (12%), apps (5%), iTunes (3%) and search (2%). Only five commercials referred to a Twitter hashtag or handle while three relied on a Facebook page.
What trends will we see in future ads?
Despite the increasing trend for brands integrating their content through social media channels, my prediction is that websites, driven by intuitive and easy to recall website address will continue to remain the primary point of brand engagement for many of the world's leading brands. Websites provide a level of control, interaction and measurability that social media just cannot match when considering brand experience, product immersion or direct response.
To support this, many global brands have invested in their their own branded slice of the internet to allow for greater levels of engagement between their online content and their target audiences. And they are only just around the corner. Moving from samsung.com to .samsung for example, this unique slice of Internet real estate will change the way consumers around the world navigate to find online content, as well as reducing the reliance upon unwieldy forward slashes (/) to create an online call to action.
What impact will this have on Super Bowl ads in the future?
For those brands who have applied, a new top-level domain will have a unique differentiator within the online space at their disposal – an asset that creates memorable, succinct domain name structures that will increase customer response and engagement from traditional advertising activity.
I suspect next year's Super Bowl advertisers will be closely watching the new top-level domain program and investigating the possibility of including one when it's their time to shine on the global stage. Dell, Toyota, and Samsung all advertised this year and all applied for a new top-level domain. Their chance to innovate is just around the corner. Just imagine seeing ads driving viewers to visit rav4.toyota, achieve.dell or galaxy.samsung in next year's Super Bowl. Seems just little bit more compelling than 'follow us on Twitter'.
Did you know: in each issue of the print edition, Marketing includes the very best opinion articles curated from our huge industry blogging community, as well as exclusive columnists writing on the topics that matter? Becoming a subscriber is only AU$45 for a whole year, delivered straight to your door. Find out more »