Fastest man alive partners with Optus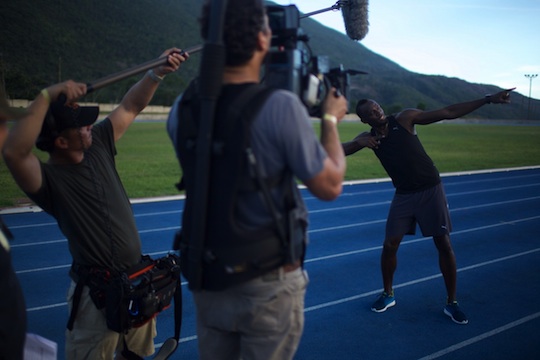 Usain Bolt, the world's fastest man, has signed on to head Optus Australia's ad campaigns in the lead up to the Rio Olympics.
Optus acting managing director Ben White said Bolt was the perfect fit for the campaign, which centres around the theme of 'relentless improvement.'
"It's no secret that Usain Bolt competes to win. His hard work, fierce determination and unwavering commitment are exuded every time he hits the track," he said.
"He is relentless in his pursuit for excellence and it seems only fitting that we would engage with arguably one of the greatest and most renowned athletes in the world today," White said.
Bolt will replace British comedian Ricky Gervais, whose deadpan monologue-styled commercials received mixed reviews.
Gervais will continue to be the face of Optus' partnership with Netflix online, while Bolt will front the mobile and telecommunications campaigns.
In addition to the ads, the campaign will also feature a behind-the-scenes video series, which will include Bolt's family and hometown of Kingston, Jamaica and follow the Olympic champion as he prepares to defend his title.
The series will be shown online and on Optus' social media channels.
Bolt currently holds the world records for the 100-metre sprint and the 200-metre sprint, both achieved in 2009 – an effort that earned him the tag 'the fastest man alive.'
Optus will be hoping that the speed associated with Bolt's name will translate to its network, which currently reaches 90% of the Australian population.
According to results from the Commsday annual mobile test, Optus was the second best telecommunications provider in Australia last year.
Each year Commsday scores each telecommunications provider out of 100, and in 2015 Optus received a score of 78, a significant increase on its score of 61 in 2014.
The results had Optus just behind Telstra, who scored 85, however Vodafone is significantly making ground, scoring 72, a massive leap from the 51 it scored in 2014.
Bolt's campaign is slated to go live in February.