Nespresso is suing a rival coffee company over George Clooney lookalike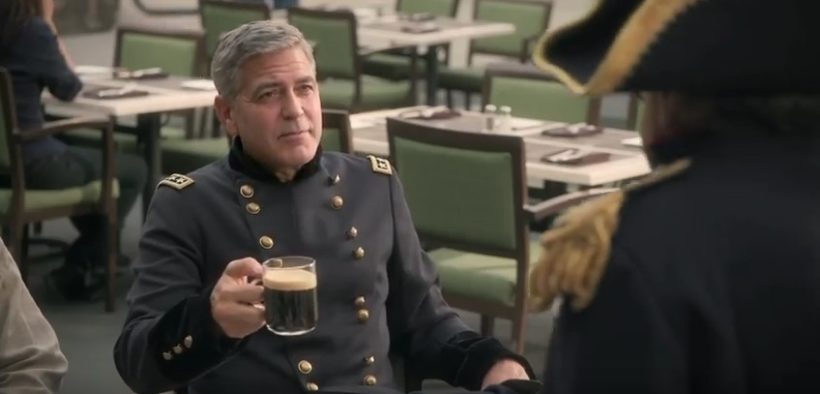 Nespresso is suing the Israeli Coffee Club for using an actor who bears a striking resemblance to their spokesperson, George Clooney in their latest ad.
The ad in question has the Clooney lookalike standing outside a Nespresso store, clutching a Nespresso bag, as a man questions his decision and educates him on the benefits of rival coffee brand, Espresso Club.
However, the company doesn't try to claim the star of their ads is Clooney himself, even going as far to place the message "not George Clooney" in the ads to avoid confusing those who thought Clooney may have made a switch in coffee brands.
The Israeli Coffee Club said the humorous parody was aimed at coffee drinkers who were seeking a more informal coffee experience.
However, Nespresso isn't laughing. The coffee giant is seeking US$50,000 in damages, because it believes the ad is misleading customers.
Clooney has been the star of Nespresso commercials in countries outside of the US since 2006. The popular commercials have also featured other celebrities, including Matt Damon and Jack Black.
In November last year Clooney teamed up with Danny DeVito in his first commercial as the brand's ambassador to the US. While Clooney had been an ambassador for the company overseas for almost a decade, this was the first time he had appeared in the role in the US marketplace.
Clooney, who is well known for his philanthropic work, also serves on the Nespresso Sustainability Advisory Board, which is aimed at improving the lives and futures of coffee farmers, lauded Nespresso's responsible practices.
"I've been working with Nespresso internationally for nine years, and I really love and respect the brand, what they do, and how they do it," Clooney said.
"Nespresso and I have a shared commitment to sustainability, most recently helping to rebuild coffee farms in South Sudan. They are an incredibly responsible company, and I am excited to expand my partnership with them into the US," he said.