Five questions marketers must ask themselves about mobile privacy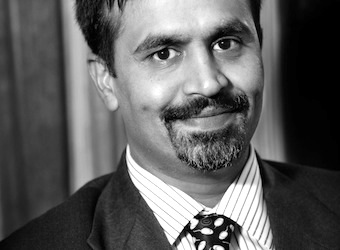 Mobile may come first, but privacy should come next, writes Rohit Dadwal, who details the five questions marketers must ask themselves about mobile privacy.
The recent furore over Facebook's 2012 experiment where news feeds were manipulated to track impact on emotions has shown how uneasy consumers can be about companies taking advantage of their behaviour without their knowledge. Although Facebook's terms and conditions do allow it to select what to show its users, marketers tread a fine line between maintaining user privacy and getting enough information with which to generate revenues, especially in the mobile world, where consumers spend most of their time today.
Big data analytics have led to more targeted mobile marketing and advertising, even allowing strategies to be fine-tuned in real time. While marketers have welcomed the increase in mobile campaign engagement and effectiveness, increasing consumer concern about privacy issues could upset the applecart in the long term.
A survey by Wave7 has found that 66% of Asia-Pacific consumers are reluctant to share their personal data online, with respondents from the Philippines (77%) and China (71%) topping the list.
They may have reason to worry. A US study by Privacy Rights Clearinghouse states that more than one third of fitness and health apps have sent unencrypted data to a third party without notifying consumers.
Where there is existing legislation, marketers have to abide by the law and typically have to offer detailed disclosures of how they use personal data that is collected, after permission has been given. This information is usually listed as part of the terms of service for websites and mobile apps, and the user is free to reject the terms of service and go elsewhere. But as we all know, agreeing to terms and conditions without reading them is very common, and marketers may be outsmarted by cybercriminals despite their best efforts to protecting the data.
What can be done to maintain a level of trust between marketer and consumer when it comes to data privacy?  Proactive communications based on a solid mobile data privacy policy is key. Given what we know about consumer behaviour, the onus is on marketers to take more control of mobile data privacy than they already do. Some questions to ask:
Question 1: What will be recorded? 
In the mobile space, the data includes personal details of the consumer and how they may have interacted with marketing collaterals, as with any other online marketing campaign, but also data presently unique to the mobile space, such as location, acceleration, touch, even gestures. A good policy will take into account new types of data. Tomorrow's 3D cameras will record depth perception, for example, whereas today's cameras typically do not.
Question 2: What data is actually useful?
Gather what's most meaningful. Marketers naturally want to create fine-grained profiles of their potential customers, but consumers are uneasy with providing names, national identity numbers, exact locations and dates of birth versus a general neighbourhood and an age range.
Question 3: What procedures should be in place for communicating this to consumers?
While 'legalese' is still required, specific terms and conditions relating to personal data privacy and how behaviour is tracked should be listed prominently, in simple language, prior to a consumer using the site or the mobile app, and certainly each time the site or app is updated. Telling consumers what data is being collected, how it is being collected and what will be done with it helps to build trust between a brand and a potential customer.
Question 4: What level of control should consumers have?
Consumers always appreciate two-way communication. Asking them who they would like to share their personal data with and providing tiered privacy levels can provide additional reassurance. If there are default settings for displaying personal data, these should be set to the most private, for their eyes only, rather than the most public, where any visitor can view them.
Consumers should also be able to review and update the data if required, in a secure manner. To ensure that the consumer is who he or she claims to be, additional means of authentication like email or SMS verification should be required for such edits.
Question 5: How will the data be secured?
Personal data is extremely sensitive and should be stored and transmitted in a form that is not easily accessed. A company that fails to protect consumer data risks a damaged reputation if that data is stolen. Invest in data security to lower the likelihood of data breaches.
'Mobile first' has been the primary ingredient for today's marketing strategies, but should go hand in hand with 'privacy next'. Outstanding mobile marketing strategies need to be complemented with airtight data governance policies that take consumers' fears into account. Full disclosure is essential every step of the way.
Successful businesses depend on happy customers. Marketers should only go as far as their customers allow, but no farther.