From The Hunger Games to Kaching: Facebook shows banks the money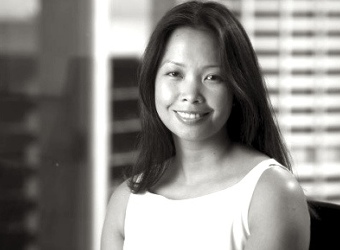 This blog post was inspired by the runaway success of the social media campaign for The Hunger Games movie.
Hollywood tends to be an early adopter when it comes to uptake of new technology. How are more conservative industries integrating into their marketing campaigns social media tactics that are more commonly found in the entertainment industry?
A couple of good examples are the Commonwealth Bank's Kaching and CIMB's YOUth app, which both use Facebook.
For Malaysian bank CIMB and the Commonwealth Bank of Australia, the possibilities are enormous. Facebook's functionalities can provide banks with sophisticated analytics to allow them to cross sell products and tailor targeted marketing messages. Just posted pics of your new baby girl? Might be time to reconsider your life insurance policy.
If these businesses can turn this marketing data into gold, ahead of their competitors, they would benefit from a first mover advantage that goes beyond number of Facebook likes. That's if they can overcome the risks of potential security and privacy breaches.
CIMB's Facebook app, aimed at youths aged 13-25, encourages followers to invite friends to like the application. In return, followers earn virtual money (FUNds) which they can use to 'buy' products – no real money is involved. The app has gone viral.
CIMB's app mines personal data on Facebook such as your profile information and email. It can also post to your wall and access posts in your news feed.
The soon to be launched Kaching Facebook app takes integration with Facebook a few steps further. The app will allow the Commonwealth Bank's customers to make payments to Facebook friends and third parties. The promotions for Kaching appeal to younger segments' lifestyles – one scenario is you're out with a group of friends at a restaurant and need to split a bill, why not Kaching it?
For some people, these marketing tactics are not necessarily negative because in the end banks might be doing you a favour by promoting more of the products that fit your individual needs, instead of sending irrelevant information that's just noise.
On the other end of the deal, Facebook too would love to get its hands on your buying habits, so it can target its ads accordingly.
But Facebook's not for everyone. As one critic succinctly (and cheekily) put it, Facebook updates on the chain of events caused by bank payments could read something like this:
"Fred has been paid."
"Broke cousin liked Fred being paid."
"Fred purchased embarrassing item at pharmacy."
"Fred got mugged and is now broke."
The success of first movers such as CIMB and the Commonwealth Bank will be closely watched by the rest of the industry. The term 'first mover advantage' hides the challenges innovative businesses face. They will spend a lot of money setting up the right IT systems that satisfy banking regulations and address security concerns. They will probably make some costly mistakes. Then these competitors will spend less money copying them.