Full service back to the future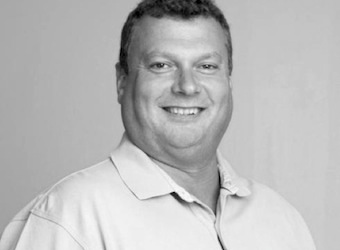 After more years in this business that I care to count, I never cease to be amazed how often we need to be reminded of what life is actually like for our clients, and their customers. In the passion-driven hurly burly of the creative world, it's easy to think what an agency does is the epicentre of all things important, and the rest of the marketing world should feel privileged to bask in its glow.
Well, some agency practitioners might be surprised to learn that's not the normal view from a client's chair. In fact, for many senior marketers, marketing communications issues may occupy less than 5% of their thinking time.
However, it's quite clear such a minimal allocation of focus does not directly correlate with the degree of influence marcomms has in achieving a client's desired business results. So in a scenario in which marketers may not have the thinking time to devote to one of the critical factors that will help achieve objectives, the question becomes how to get the best result from your agency partners.
The first step is to evaluate how well your current approach is working in delivering both short and long-term value to your business and brand. Do your agencies have a deep understanding of your business and the market in which it operates? Do they have the passion, skills and knowledge to help think through the issues that keep you awake at night? Can they produce the results you need with the limited time and input that you can give on a day-to-day, week-to-week basis? Do you have the right roster or structure, and do they collaborate without the need for constant supervision or refereeing?
In an increasingly complex marketing world, the answer to many of these questions is often negative. Marketers now have to navigate a myriad of big and small marketing services providers, technologies and channels all competing for a slice of a finite budget. Many are also discovering that while some actions can now be measured they're not automatically a more effective allocation of funds. What client can keep up with the recent rate of change in the marcomms world, and still do the things that occupy the other 95% of their time?
Overlay the escalating turf war among agencies specialising in these different disciplines and it's not surprising to see the pendulum swinging towards an integrated offer not distorted by a narrow, zealot style, self-fulfilling agenda.
Accordingly, well-resourced, nimble agencies with foresight have (for the past year or so) commenced 're-bundling'. That is, they're once again attempting to provide a full service to clients. But 're-bundling' as a term could give the impression of 'putting things back the way they were.' While there is some element of this, times have changed quickly, and providing a credible and competitive full service is far more complex than it was before the digital era and the emergence of the highly connected consumer. Re-bundling requires careful planning of investment in tools and processes as well as hiring the best thinkers and practitioners in both old and new disciplines.
The view from agencies that are re-bundling is that much better outcomes are generated for clients in terms of ROI. We believe that closer, seamlessly integrated thinking from a multi- disciplined team produces recommendations without media, channel and skill bias, free from turf wars, all contributing to one P&L.
The benefits for clients are many: a more open and trusting relationship, no hidden agendas or skewed recommendations and marketing departments not wasting time trying to get their various agencies to play nicely in the sandpit.
We're seeing more and more clients responding favourably to the tremendous potency that a truly integrated offer can provide.
Naturally this requires a certain level of trust and allegiance. Treat (and remunerate) your agencies as true partners that are in it for the long haul, sharing in the good times and the bad, both emotionally and financially.
Get it right and your agency can become a key provider of competitive advantage, not the grudge purchase it probably is now.