Gamification? A quick overview for brands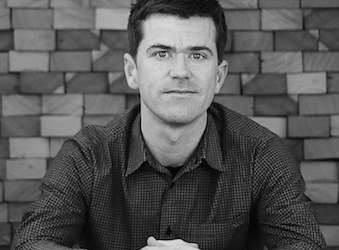 Gamification is yet another buzzword. But is it actually useful for brands? In this article I take a look at how the principles of gaming apply to digital marketing, using real world examples, along with a five-step checklist to find out if gamification is right your organisation. Read on.
Look it up in the Macquarie Australian Dictionary and you won't find much. However, it made it into the Oxford dictionary in 2012. Here's how Gamification evangelist Gabe Zichermann defines it:
"Gamification is the process of using game thinking and mechanics to engage users."
So, gamification is not making games, but understanding why we love games, and using game frameworks to motivate and change behaviour.
Interestingly, the reason we like games isn't because they are fun. Fun is the byproduct. Humans are genetically wired to enjoy games. Every time we 'level up' or achieve something new our brains release a drug called dopamine, which makes us feel good. This is called a feedback loop, or a challenge/reward cycle. Video games have taken feedback loops to the next level, where we can experience feelings of achievement in a matter of seconds, compared to something like running a marathon which you would train for a long period of time for one payoff moment of crossing the finish line.
Games also have a framework, a set of four key rules which is another reason why we enjoy them:
Accelerated feedback: when you play a game you know exactly how you are doing at any point in time,
short-term achievable goals: milestones that we can achieve in a short space of time to create a sense of progress,
clear rules: knowing what you can and can not do in the game, knowing how to score points, lose points or move to a new level in the game, and
voluntary participation: it's your choice if you want to play it.
When we talk about gamification we need two more critical items: business objectives, and player objectives. When designing your gamification project, it's important to view your target audience as players, not customers.
There are a few signals out there that support ramification. Firstly, there is belief that it works. Gartner predicted in 2011 that by 2014 more than 70% of Global 2000 organisations will have at least one gamified application, with M2 research predicting the gamification market will grow from $100 million to $2.8 billion by 2016.
Secondly, there have been some solid case studies out there in support of it. Autodesk raised its trial usage by 40% and conversion rates by 15%. IBM's gamified Innov8 platform has become the company's biggest lead generator. Deloitte Leadership Academy saw a 37% increase in return visitors since gamification launch. And Savanah Morning News in the US tripled their repeat visitation for gamified users.
However, it's not all roses. Last year Gartner released another report which predicted that over 80% of current gamified processes will fail, primarily due to bad design, most likely not delivering on player objectives.
Here are a few examples of gamification in action that I love:
If you're still reading and have a project in mind where you think gamificaiton could help motivate or engage your users, here are five simple steps to get started:
Know your audience. Do they fit a profile of someone likely to adopt gamification?
Define your business objectives. Are they short term or long term objectives?
Define your player objectives. Why will people play your game? Will they be intrinsicly or extrinsicly motivated?
Choose your platform. You could go for an off-the-shelf gamification platform like Badgeville. Samsung Nation is a great example of this where they incentivise their brand advocates to engage across more of their website for the chance to win real prizes. Alternatively you could build a custom system.
Test, learn and optimise. Gamification should be viewed as a long-term investment, where like all digital platforms, we continually learn and refine.
Hopefully that gives you a better understanding of gamification: what it is, who's doing it, and how you can get started. Now where did I leave my Xbox controller?