Google to slug retailers with paid Shopping listings starting next month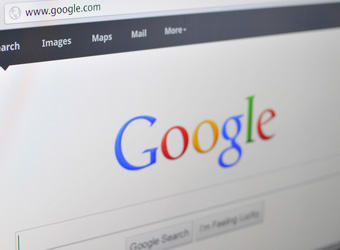 Retailers will soon have to pay for listings in Google Shopping results, as well as come to terms with a new algorithm, with the web giant set to start roll out of its commercial model for product listings in Australia on 13 February. Up to now the listings have been free of charge.
The model, which ranks products based on a combination of relevance and bid price, caused rumblings among retailers in the US around a year ago when the algorithm-based system confused advertisers and ushered in price bidding wars similar to AdWords.
The transition is both a challenge and an opportunity for retailers, but could make listings very costly, says Mark Gray, managing director, Australia and Asia Pacific, at ecommerce software provider ChannelAdvisor.
"If used incorrectly, it can become very costly very quickly," Gray says. "What we've seen in the US is that it definitely added additional cost, however we have seen across our client base if it's used properly the conversions have gone up."
By incorporating its free listing model into a cost-per-click paid search program, through Product Listing Apps (PLAs), Google is essentially rolling its product comparison engine into its AdWords platform, allowing retailers to sit rich images, product information and promotions alongside their paid search campaigns.
According to Google, the system will benefit both shoppers and merchants: "Having a commercial relationship with merchants will lead to better, more up-to-date product data – which will mean better shopping results for users and in turn, higher quality traffic for merchants," the company's VP of product management for Shopping, Sameer Samat, wrote in a blog post.
"Shoppers will find products in one convenient place and quickly be able to compare features, find the best prices, read reviews, and identify great merchants – while advertisers will be given more granular control over product listings and traffic."
One of ChannelAdvisor's clients, online hardware and home improvement store ToolKing.com, saw conversion rates rise by more than 50% and average order value increase by almost 15% after listing with PLAs.
Gray points out the system enables retailers to target ads at certain audiences, and doesn't force all listings to be paid for. "Not every item will be displayed with product listing ads. It's only going to be displayed if the retailer wants it to and is willing to pay for it."
The first changes are scheduled to take place on 13 February, when visually cleaner results for shopping queries, including new commercial formats on Google.com that display products in a single unit, will replace current search results. These new commercial formats will be labelled as 'sponsored' and appear in the space currently occupied by AdWords ads. The transition is expected to be complete by the end of quarter two this year.
ChannelAdvisor and other ecommerce solution suppliers provide solutions that synchronise price, quantity and other points of information with Google Shopping and other ecommerce platforms like Amazon.