GQ and Belvedere Vodka bring audio to print media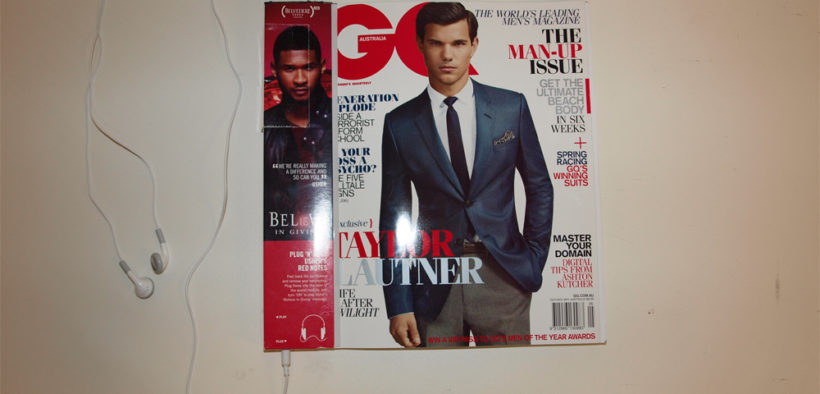 Although we don't normally report on individual executions, exceptions come across the desk occasionally. In announcing its (Belvedere) Red Limited Edition Bottle, the brand has partnered with Usher and GQ Australia to tip-on a set of headphones and an audio player to the spine of GQ's October/November issue.
When a reader plugs the headphones into the audio player, Usher explains the campaign and the product. A little disappointing is the lack of any payoff for the listener after the advertising content: there is no Usher song in addition.
Mark Kelly, group publisher, lifestyle, at News Magazines said the October/November issue of GQ will be the masthead's biggest in size and revenue in its Australian history.
(Red) is a global charity working with brands to produce special editions of their products to raise money toward fighting AIDS.
The brand's media agency is MediaCom.
Click the thumbnail to see the execution.