How to safeguard your employability for the future. Hint: Get friendly with your AI work pals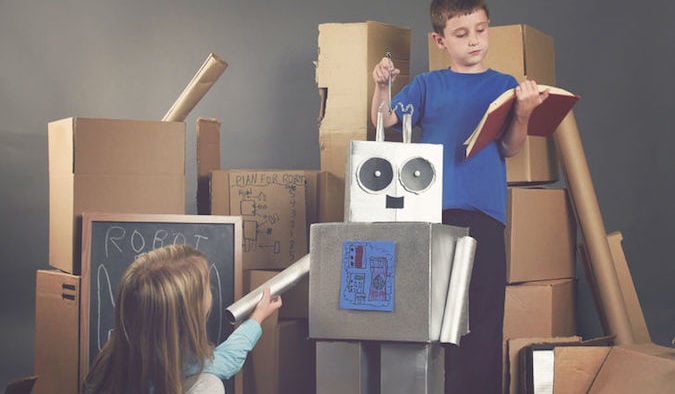 Artificial intelligence and evolving modes of consumption make it difficult to predict the new marketing roles and skills of the future.
According to two new articles from Hays recruitment, a combination of 'human skills', digital literacy, upskilling and cultural intelligence will help safeguard your employability in the long term. An ability to embrace, understand and implement new technologies as well as interacting with intelligent assistants will also become standard job components.
"Talking to a chatbot, working with an intelligent assistant and augmenting your role with various other AI systems will become standard components of your job as the implementation of automation continues to ramp up," says the 'Working with chatbots and AI: the future for your job' blog post.
According to Deloitte's 'Human Capital Trends' 2017 research, 38% of respondents from around the world already use AI in their workplace, and 62% expect to do so by 2018. One-third of employees surveyed think their jobs will be augmented by AI in the future.
Organisations will continue to automate workflows. Intelligent assistant technology will no doubt play an integral role for many.
"We understand that when companies use Facebook Messenger or Twitter to communicate with us, we're really talking to a chatbot, not a human being," says Nick Deligiannis, managing director of Hays in Australia and New Zealand.
"Now AI is set to make a big impact in the world of work."
Along with continuing the automation of repetitive tasks, Hays expects automated self-service to enable intelligent assistants to respond to HR queries from workers. It also predicts algorithms which could make advances in learning and development – identifying an employee's area of learning and where skills could be strengthened. Technology could also identify passive jobseekers and candidates by means of their online behaviour.
Hays offers up certain behaviours that professionals can work on now to prepare for future jobs. According to the blog post 'How to prepare for jobs that don't exist yet':
Upskill constantly: identify skill gaps and take action. Say yes to new opportunities and don't silo yourself.
Choose innovative employers: consider how forward-thinking your current employer is. "Are they innovative and pioneering, using the latest technology and consistently bridging their skills gaps? If not it might be time to look elsewhere."
Adapt to flexible working practices: employers are creating flexible headcounts by adding temporary and contract employees to their teams. Be open to the rising popularity of this landscape and consider temporary assignments when job-searching.
Develop cultural intelligence: globalised workforces mean you need to adapt quickly to new cultures in the workforce, and open your mind to an increasing number of overseas opportunities.
"Disruption in the world of work is indiscriminate and inevitable, and everybody, no matter what your job title, must be prepared to adapt to stay relevant," says Deligiannis.
–
Further reading:
–
Image copyright: haywiremedia © 123RF