Workaholics: overtime increases 32%, the majority unpaid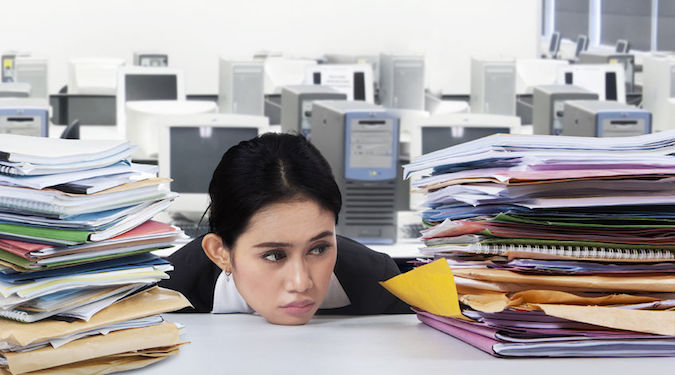 Overtime hours increased in 32% of Australian workplaces over the past year, with 63% of non-award staff unpaid for their extra hours.
A survey conducted by Hays reveals one-third of Australian workplaces have increased levels of staff working overtime, often unpaid.
Of the 2,950 organisations surveyed, only 8% managed to reduce overtime.
In organisations where overtime increased, 38% said the weekly increase was five hours or less (on average across the organisation). For 31% the weekly increase was between five and 10 hours. And for 11% it was more than 10 hours per week.
A separate Hays website poll of 3592 Australian workers found that 71% would look for another job if extra hours became excessive: 57% if the overtime was unpaid, and 14% would do so even if they were paid for overtime.
The remaining 29% said overtime would not prompt them to search for another job.
"Rising business activity and the shortage of certain skilled professionals is posing a challenge for some employers," says Nick Deligiannis, managing director of Hays in Australia and New Zealand.
"Many of whom are turning to their existing team to ensure expanding workloads or completed on time," he says.
"Employers should seriously consider the financial, physical and emotional impact that overtime – particularly when it becomes excessive – has on their employees."
In the marketing discipline, Hays' 2017 ANZ Salary Guide 'Salary and Recruitment Trends' report reveals 19% of survey participants expect staff numbers to decrease over the coming year. Decreasing permanent staff levels can be linked to an uptick in overtime hours worked across an organisation. 51% expect permanent staff levels to remain the same, and 30% expect levels to increase.
30% in marketing expect temporary and contract staff to increase, 61% expect it to remain the same and 9% expect levels to decrease.
–
Further reading
–
Image copyright: ximagination / 123RF Stock Photo