How all-channel brand strategies can help overcome the showroom syndrome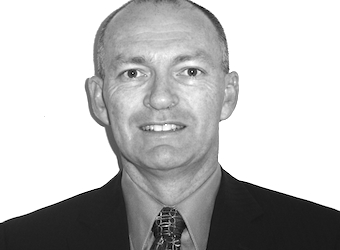 'Showrooming' defined in simplest terms is merely consumers using mobile devices to shop online and compare products while being physically present in a brick-and-mortar store. This practice allows consumers to touch and feel merchandise before going online to complete the transaction. The problem for brick-and-mortar retailers is that often the consumer completes the purchase process with another vendor, usually an online-only vendor – an environment focused primarily on price and one in which traditional retailers have trouble competing.
Retailers must understand, however, that there is no defeating showrooming. Mobile devices capable of providing consumers with deep product information and rich media are penetrating the market at an ever-increasing rate, thus showrooming is not only here to stay, it's a trend that will grow as mobile devices become ever more ubiquitous and capable in function and features.
Given this trend, retailers are beginning to examine what they can bring to the transaction beyond just product and price in order to compete more effectively in the marketplace.
Stores: One node in an all-channel selling network
For most retailers, brick-and-mortar stores have always been at the heart of their selling universe. All of their strategies, merchandising plans and supply chain processes have been focused on getting the right mix and quantities of merchandise into stores when consumers want to buy.
Smartphones changed all that. Now shoppers can be online while in your stores, permanently blurring the lines between channels. What's worse, they may not be on your web site – they might be on your competitor's website or an online retailer. How do you embrace the new all-channel customer experience without losing the competitive battle to online retail?
Leverage all of the channels you can offer consumers to create a superior, seamless shopping experience that online retailers can't match. Shopping is fundamentally a social activity. Given the opportunity, people buy from other people. So brick-and-mortar stores are still a major advantage if you can convert in-store shoppers to buyers. But you can no longer accomplish this using the old store-centric approach. This requires a single, real-time view of your inventory.
Combatting showrooming
Ideally, retailers should find ways to co-exist successfully with Showrooming and offer additional value to consumers beyond just product and price.
Customer service
Customer service has become a critical element in combatting showrooming. After all, what better in-store conversion can be improved by personally engaging with a guest while said guest is shopping in the store. Workforce Management (WFM) tools and systems can help in determining optimum staffing levels to facilitate maximum customer service, while clienteling applications can help provide 360-degree visibility into customer preferences and purchasing patterns.
All channel commerce
If we want customers to shop our in-store and online channels, then we cannot isolate their transactions – or their experiences. A 'buy anywhere, fulfil anywhere, visibility everywhere' strategy must be developed and maintained. Ubiquitous order history, full support for mobile devices, in-store pick-up, endless aisle, etc. are all important pieces in completing the all-channel puzzle.
Unique product mix and 'mini stores'
Offering unique products that customers want (and which can't be found online) is one of the key mechanisms by which retailers can combat showrooming. Many retailers, such as Target are already leading the way here with branded, specialty boutiques that feature product exclusives and which live inside their traditional big-box space.
In-store experience
One of the most important differentiators for brick-and-mortar retailers is the in-store experience. Whether it's great customer service, a coffee bar, laundry facilities/services, dedicated children's area, general ambience, specialty boutiques and brands, or in-store 'gurus' like at Apple stores, every retailer has the ability to offer something unique to consumers beyond just product and price, something customers can only get while in store.
Gamification
In the US, Shopkick and other social-networking apps can help add exciting and addictive gamification elements to the in-store experience. Merchants such as Target are already signing large deals with services/apps like Shopkick in order to engage with customers on a more experiential level.
Geo-fencing
Consumers visiting a store in order to showroom likely already have their mobile devices in hand. Use geo-fencing to welcome them to your store immediately upon entry, then provide an offer or gamification strategies that will entice the customer to complete an in-store purchase.
There is a lot of activity taking place around this area, and it is important to learn from others' mistakes.
Having brick-and-mortar stores is a plus, not a minus. It's just a matter of finding a way to remind the consumer of this. Do some research, and then develop a strategy that includes prioritised action items. Execute the action items and measure the results, then iterate, iterate, iterate.