How Australia is using mobile marketing to create moving customer journeys
With so many digital tools available today, marketers have no excuse for not connecting with their audiences, writes Rohit Dadwal. Here he shares four examples of great mobile marketing from Australia, which is leading the Asia Pacific region in this area.
A global State of Marketing Report 2015 from Salesforce states that 70% of marketers that use mobile believe it's a critical enabler of products or services, a 13% increase from last year. To increase marketing return, advertisers around the world are focusing on mobile as a tool to create moving customer journeys.
"With smartphones quickly becoming the number one web access device, every touch point along the customer journey must be planned with a mobile-first mindset," the Salesforce report states. And with mobile marketing now front-of-mind, mobile applications are most critical to creating cohesive customer journeys. In fact, apps feature in the top five areas where marketing spend is expected to increase this year together with social media marketing and advertising, social media engagement, and location-based mobile marketing.
Located at the bottom of the world, Australia can be mistaken as distanced and therefore detached from global trends and monumental shifts in business strategy. But, like the rest of the world, Australia is embracing mobile marketing and is in fact an industry leader in the Asia Pacific region. In fact, Salesforce's report indicated that 31% of Australian marketers plan to shift spend from traditional mass advertising to advertising on digital channels, compared to 20% of marketers in markets such as Japan.
The top five areas of increased marketing spending in Australia this year are:
Mobile applications,
social media advertising,
social media listening,
social media engagement, and
social media marketing.
Similar to global results, mobile applications are also the most critical technology in creating a cohesive customer journey that engages and compels audiences in Australia.
Using technology creatively to cut through and capture an audience's attention in a time-poor, communication congested environment is key to engaging audiences and influencing purchasing. This means connecting with audiences at every opportunity, including mobile. According to eMarketer, Australia is expected to rank eighth on this year in a global list of mobile internet advertising spending.
A number of Australian organisations have been recognised at global as well as local awards shows for campaigns that used mobile marketing to increase contact with audiences, moved them to use mobile technology, and extended reach to innovative services and touch points.
These examples show the number of different ways in which mobile can be used and provide great case studies for advertisers across the country as well as in other Asia Pacific markets.
Using mobile to increase contact with audiences
Department of Veterans' Affairs and Mnet Mobile – Gallipoli
25 April 2015 marked the 100th anniversary of the ANZAC landings at Gallipoli. To honour the milestone, the Department of Veterans' Affairs tasked Mnet Mobile to increase awareness and involvement in the event and get 10,500 registrations to fill places at Gallipoli and pay respect to the brave men and women that have served their country. Results were outstanding. Due to demand, the campaign had to finish one month prior to the proposed end date as all spots were filled, with mobile playing a considerable role, driving 20% of total sign ups.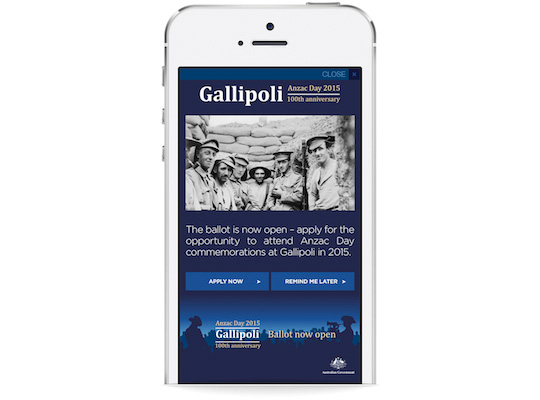 Migrating to mobile technology
REA Group – realcommercial.com.au mobile site and app
Realcommercial.com.au's iOS app and mobile site was developed with the aim of putting every property on Australia's leading commercial property site in the hands of anyone with an Android or iOS device. Offering all the search functionality of realcommercial.com.au in a simple, user-friendly interface, their mobile site and iOS app save time and make it easier for individuals and businesses to buy, sell or lease commercial property. In an Australian first, the new iOS app also offered property industry news, analysis and guides as well as comprehensive listings. Visits to realcommercial.com.au via mobile devices now account for 44% of total visits to the site.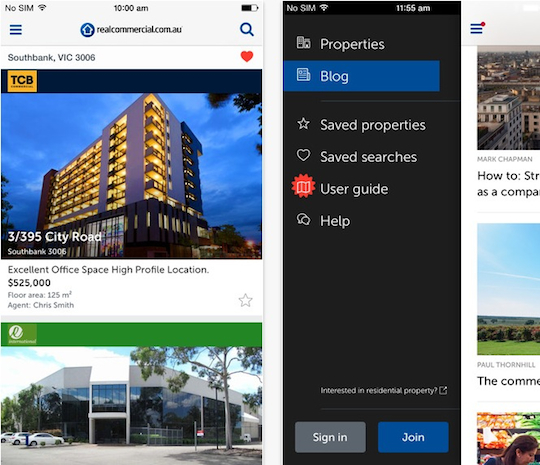 Extended reach to audiences through novel devices
Telstra Media Group and Outware Mobile – AFL Live for Pebble
The AFL Live app for Pebble is a live sports app for a wearable device, providing football fans with match day information and scores anywhere, anytime on their Pebble watch. It also features a 'vibrate on goal' option to ensure users are alerted when their team scores. A market first, this app leads the way for a diverse range of applications for wearable technology, with a focus on expanding the sports entertainment experience and engagement with fans.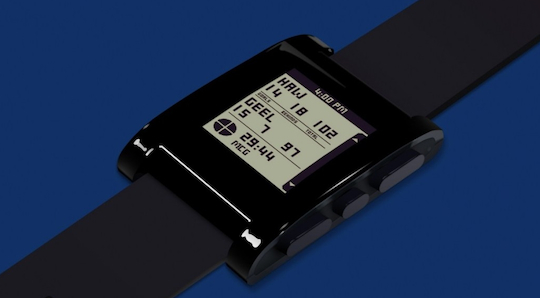 Expanded services and applications to offer additional customer touch points
Yates and Webling Interactive – Yates My Garden App
Available on iPhone, iPad and Android, the Yates 'My Garden' mobile app was developed as a comprehensive interactive guide to gardening. The multi-platform app provides gardening pros and enthusiasts with everything they need to design, grow and manage their perfect garden, featuring an augmented reality garden visualiser with a wide selection of virtual plants. The app takes the user through the garden life cycle; finding inspiration, designing, planning, planting, growing, managing and solving pesky problems that stop the garden from thriving. It is also integrated with social media and the Yates Garden Club community.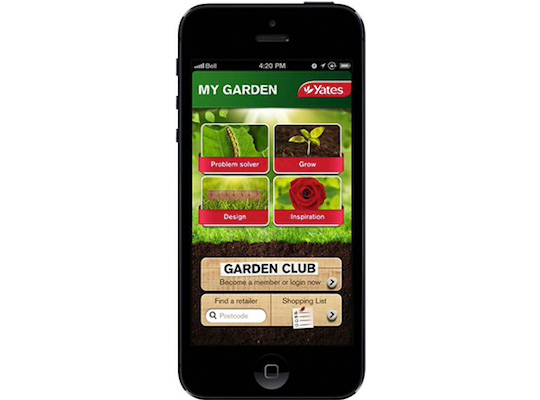 The wrap
As the world grows smaller and communication becomes more accessible, marketers have no excuse for not connecting with audiences and creating moving customer journeys. With today's diversity in digital tools mobile marketers are now able to engage audiences in increasingly innovative ways to ensure they are reaching them across all touch points and positively influencing their purchasing decisions. While the above is by no means a comprehensive list, it highlights the quality of creative work coming out of Australia that is contributing to its shift to more mobile centric marketing. This is a move that the rest of Asia Pacific can look to and learn from as marketers across the region also make the same transition.