How Spielberg got it right on personalised ads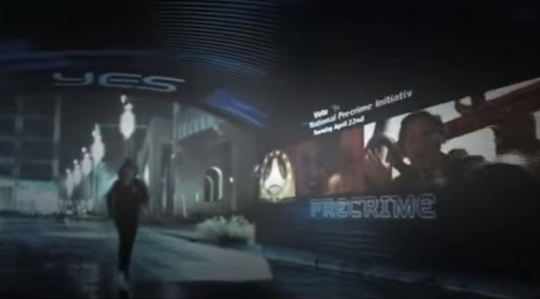 Science fiction around personalised ads has turned into reality quicker than we thought, writes Brendan Watmore.
There's a scene in the movie Minority Report where Tom Cruise walks down a corridor, with personalised digital ads calling to him from digital displays based on his location. The writers probably saw it as a parody – the future as advertisers would like to see it. 13 years later they'd be surprised how close they were to reality. We are already seeing ads shaped by our current and previous location, only not on walls, but on our mobile devices. Back then even Steven Spielberg hadn't foreseen the launch of the iPhone (just five years later).
Location data is one of the more exciting aspects that smartphone technology brings to marketers. From postcode targeting down to GPS coordinates, marketers can reach consumers on a personal device whilst on the move. That's great for a fast food store that wants to push a special for those who are a block away, but it's just a small part of the mobile story. For a start, it's not personal – it's not focused on who is seeing the ad.
Instead, we need to value location data for what it can tell us about the user. Do they visit universities, shop at a particular supermarket, eat fast food, go to the cinema regularly? This location data builds a rounded picture of a consumer, which can help in a range of marketing functions, including advertising. It means you can serve ads based on location and relevance.
While location data is adding a high degree of smarts to marketing today, the trick is to ensure those campaigns have enough scale to be effective.
Another consideration is the mindset of people when they are on their mobile. IAB's Mobile Study shows that we spend more than 86% of time on our mobiles using an app, often filling in downtime – the perfect time to reach people. That's demonstrated by the click through rates from apps, which are significantly higher than clicks from mobile websites.
While targeted advertising on mobiles is exciting, it's only part of the location story. We are already seeing the rapid growth of beacons in Australia – small Bluetooth devices that pick up a signal from an associated app sitting on your mobile device. The app can relay a message specific to you – an offer on a pair of shoes that goes perfectly with the trousers you bought last week, for example. It's a blend of location technology and customer data that provides a unique experience for loyal customers. Retail marketers, on the other hand, would be able to track a shopper from seeing an ad on a mobile device through to the customer picking up the physical product in store.
Minority Report's timing was a bit out. Marketing on mobiles is already more sophisticated than Spielberg predicted – and 40 years ahead of time. Such a rate of change illustrates how marketers need to understand the opportunities mobile technology provides today, for fear of falling behind. In the future, there's no such thing as science fiction. We've already seen how it quickly turns to reality.
Brendan Watmore is head of strategy at InMobi Australia/New Zealand.