Jason Stidworthy: NRMA's champion of digital driving business results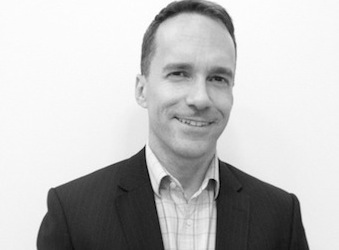 In the lead up to the announcement of the inaugural IAB Australia Digital Marketer of the Year Award on 11 July, we'll be running profiles of the six finalists. Today we talk with Jason Stidworthy, NRMA's head of marketing and digital – membership and brand.
The Award seeks to identify the digital marketer who has shown bravery in their digital marketing endeavours through their vision and use of channels and technologies, and has proven tangible, sustained results for their business.
NRMA's Jason Stidworthy was nominated for championing the growth of the digital discipline within NRMA to becoming a key driver of the overall business strategy. He has led projects to overhaul the online presence of the multiple facets of the company, develop a significant mobile strategy and redeveloped the brand's social footprint into one of the largest of a motoring club in the world.
Stidworthy's efforts have seen acquisition campaigns driving strong conversion rates and significant growth in new business generated online, traffic to the MyNRMA site, and other tracking metrics.
Stidworthy also developed the Digital Working Group within NRMA, a monthly meeting with representatives from all areas of the business. This has significantly smoothed out delivery processes and has led to all areas incorporating digital thinking into their business plans.
Marketing: Congrats on being a finalist for the inaugural IAB Australia Digital Marketer of the Year. You were nominated for changing the role digital played within the business, from a product team support role to a driver of the overall business strategy. What did that entail?
Jason Stidworthy: NRMA Motoring and Services had the appetite for digital and had started down the right path but needed someone to bring all the pieces, ideas and requirements together into a cohesive strategy and then to design and build a suitable solution. NRMA is a multi-faceted business and people don't realise that apart from the Roadside Assistance business we also have Travel, Holiday Parks, Online Shop, Car Servicing, Battery, car electrics and windscreen replacements, Car Rental and publishing titles… my role is to be responsible for all member and customer digital touchpoints.
To bring digital to where it is today I needed to establish relationships with more than 20 individual stakeholders from CEOs, GMs, heads of, product managers, IT, etcetera to completely understand each's business requirements. I also centralised all digital functions across a number of businesses into a single digital team and developed a strong digital team with a range of capabilities and also hired a number of digital specialists across SEO, search and social and website development.
From here I set about implementing the digital strategy and building the digital platform. I've also implemented best of breed web-tracking tools, social tracking, single sign-on, email marketing and we will continue to use software to support our digital footprint and to provide deep analytics for quality data.
Most importantly, and still to this day, all stakeholders are kept deeply involved in all aspects of digital.
You launched the roadside assistance app and mobile website – how big a role does your mobile strategy now play? And what results are you seeing from being strong in mobile?
Mobile is playing an increasingly large part of our digital strategy in a number of ways. We started playing around with mobile specific-pages a couple of years ago while we were designing the mobile site for MyNRMA and we did this to test the market and we were quite surprised. We created battery replacement mobile landing pages and had great results with cost per acquisition 29 times cheaper than print.
MyNRMA.com.au had 34% mobile traffic in June 2013 and considering two years ago we were at  less than 5% this is significant growth. Last September we launched phase one of our mobile project which focused on provide mobile access to over 2500 pages content on MyNRMA.com.au with a purpose-designed user interface. We are now designing phase two which provides mobile access to all our functionality: member self-service, join, renew, tool and calculators and online shop. With the launch of the mobile site, and a recent update of the navigation, we are seeing mobile traffic usage almost equal desktop from a page visit and length of time on the site [point of view].
The NRMA Roadside app was relaunched and it is now multi-platform across Android, iPhone and Windows and also available from the mobile version of MyNRMA.com.au.  Interestingly, we are seeing growth in this channel to book roadside assistance, and we did have a funny Facebook post from a member who was embarrassed about locking their keys in their car, and using the app they don't feel so stupid speaking to someone on the phone!
Thrifty Car Rental is also a NRMA business and in late 2012 we launched their new digital platform which includes a new digital platform with a new website in Australia and New Zealand. This also included a mobile version of the booking engine for Australia and shortly there will also be Thrifty apps for iPhone, Android and Windows.
You've driven major growth in NRMA's social footprint too – what was the situation you faced and how did you go about reshaping it?
From early on with our social media footprint we decided we wanted to build our profiles with people who wanted to engage with us and not just constantly have competitions to get numbers. Therefore we focused heavily on content across all our social media properties and creating engaging content which people expect from NRMA with roads infrastructure, licences, traffic rules, cars… and we've also moved into providing information on the rail network.  We also regularly add interesting content that is often different and non-motoring but used to create engagement and this combination works well.
We use Facebook, Twitter, blogs and our YouTube Car Reviews have over five million views.
Initially NRMA had a number of social media properties with no single strategy.  I hired a social media manager and we consolidated our profiles and then set about through experimentation seeing what worked and what didn't. We've developed very strong internal guidelines for social media and there is also an internal social media policy. We have a two-hour response time to posts on our main NRMA Motoring and Services Facebook profile and we have 24/7 monitoring using our call centres and these teams have really bought into the social media presence, and they sign off their posts, 'NRMA Midnight Social Team.'
We have a number of people engaged across the entire business to support social media and they respond to questions about all parts of the NRMA business and by utilising the businesses, we don't need a huge social media team. Our engagement on social media is twice that is other car clubs and also of some car brands and the NAB. This shows our users are engaged with our brand on the social space.
Our second iteration of our group social media strategy has been recently approved by the group executive and implementation has begun. Looking to the future, we are seeing more and more comments from members by social media and we expect this to increase and we will roll out web chat in the next six months as another social channel for members. We have also employed a content manager to focus on bringing all the content from across the group in a cohesive strategy and there will be a large social component here.
Internally, what's the importance of getting people together from marketing, IT, finance, product and project management around digital, as in your Digital Working Group? What areas or processes does it benefit, apart from obviously maintaining good inter-departmental communication?
It is extremely important to have everyone across the business involved in the digital strategy. We can't be a silo in the business because more and more business functions are becoming digital. We need to work very closely with businesses who often have the budgets and we have the expertise and skill to deliver what they want.
The closer we are with a business the earlier we find we are involved in a new project ideas and the earlier we are involved the better the digital solution we can create. We often tell the business don't come to us with solution but tell us your problem and we'll work together to find the right digital solution. We have a number of senior execs who want an app. We throw this back to them by asking – why do you want and app? How are you going to support it? What is your marketing strategy and budget? Why are people going to use your app and how does it fit into the digital strategy?
We are training the businesses to update their own content, how to write SEO friendly copy, how to design wireframes and the best practice web designs.  We have a number of really switched on business stakeholders who are deeply involved with both paid and organic search and some who get deeply involved in designing ecommerce functionality.  This creates a great bond between the team.
We hear you're headed for stardom on the speaking circuit – apart from that, what's next for you personally and for your role at NRMA?
The next 12 months at NRMA are going to be focused on launching number of new initiatives including our travel businesses and a new life style content website.  We focus on developing an integrated content strategy which will bring together content, campaign and social to create greater Member/customer engagement. I'm also going to focus on pushing more of our above the line marketing budget to digital.
Personally, well it is time to take a break and have a good holiday overseas.  The last few years have been hugely successful. I'm always up for a good challenge and NRMA definitely has been that!
The Digital Marketer of the Year will be announced at the IAB Awards this week. A profile of the winner will be featured in the August-September issue of Marketing.