Jean Paul Gaultier designs clothing and homewares range for Target Australia
Target Australia has partnered with renowned French designer Jean Paul Gaultier to launch an exclusive range of clothing and homewares as part of its Designers for Target program.
He joins other big names designing exclusively for Target include Missoni, Stella McCartney, Dion Lee and Dannii Minogue.
The Jean Paul Gaultier for Target range includes more than 100 products: women's, men's and children's clothing, shoes, lingerie, homewares and baby and nursery items.
As 'the bad boy' of the French fashion industry, Gaultier has built an international fashion empire despite no formal training.
He brings his unique and quirky style to the collection, inspired by streetwear and popular culture. Gaultier says partnering with Target fits with his ethos around wearable fashion.
"I believe in fashion that you can wear every-day not just on a catwalk – which is really what Target stands for at its core – which made it the right retail partner for me to choose to bring this range to market in Australia," he says.
"Every time I've been to Australia I've been impressed by the laid-back, unstuffy confidence that Australians display with their fashion – it resonates with my design philosophy and has such synergy with my own approach to fashion and style."
Target Australia managing director Stuart Machin says the collaboration follows Target's brand strategy to "help make quality fashion affordable for everyday Australians.
"Jean Paul Gaultier is a world-renowned designer who has made a mark in the fashion industry for celebrating creativity, diversity and individualism."
The collection will be available online and in selected stores across the country from early next year, with prices starting at $10 an item.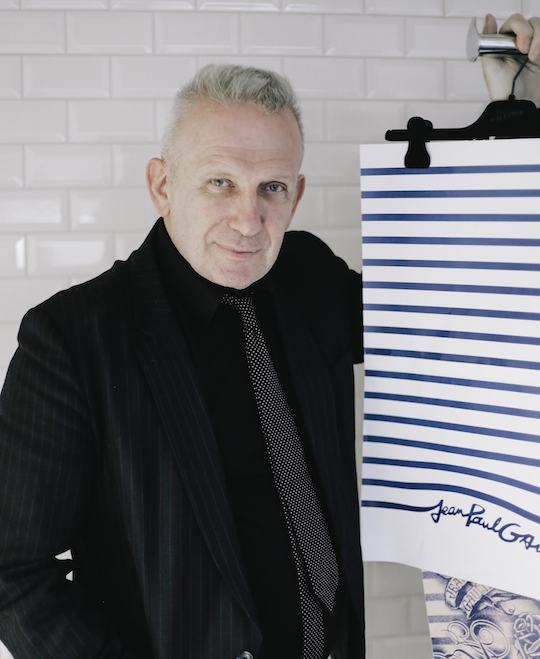 Check out this interview we did earlier this month with Target's Kristene Reynolds about the retailer's innovative new 'next generation' stores that it is rolling out.
Also, last month Target announced it was introducing size 16 mannequins into its stores in an attempt to change the way Australian retailers represent women.