Knowledge management is the key to great customer service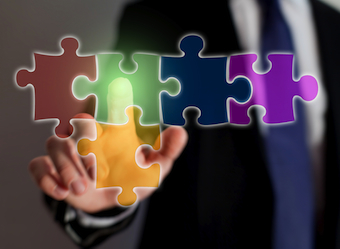 Knowledge management is an increasing challenge for business, writes YS Lee, Oracle Service Cloud's APAC sales director, because customers expect you to be able to answer their questions quickly and accurately. Here are five steps to improved customer service.
Once there was a time when the question, "What's on TV?" was just as easy to ask as it was to answer. There just wasn't much on – it could be printed on one page of newspaper! Now try asking that question today – it's no longer simple – "Do you mean on Apple TV, WebTV, Google TV, Hulu, Cable, On Demand…?" And by the time you figure out what's on and what you want to watch, the show is over.
This complexity of choice from what we do and how we do it manifests itself not only in products, but also in business processes across global industries. Not surprisingly customers have ever more questions about buying, using, and maintaining these increasingly complex and sophisticated products and services.
It's not 'simple', but the expectation is that you make it 'easy'. Customers expect that you will answers their questions easily and in context, in a manner relevant to their needs, with answers that are reliable and accurate. That is why knowledge management is now at the forefront of the customer experience problems that businesses are looking to solve.
1. Start small but plan BIG
If you are just embarking on a knowledge management strategy then it's okay, even advisable, to start small with a simple knowledge base to support a particular product, service line or customer segment where better answers will make a huge difference. To do that, you need a solution that can deploy rapidly, but also grows to with your enterprise knowledge management needs. So it can be infused into everything, rather than being left as another silo.
2. Understand what you have
The 80/20 rule of knowledge is that 80% of what's needed is best addressed with the 20% of your most valuable content. So even if you can't answer all the questions, collect the answers that you are able to identify and verify as most used. We call this 'what you know you know' content explicit knowledge. You can bring the remaining 80% of your content into the fold over time as your initiative grows, as long as your solution supports connecting multiple sources and content types.
3. Understand what they need
Don't just focus on the content; you also have to understand what and how customers and employees are looking for it. You might be able to train a few, but you can't force the majority of your customers to hunt for information with specific words/symbols, or perform a series of navigation clicks to get to a place that has what they need. They will simply resort to the path of least resistance, which may be to use a higher cost channel. Or worse, buy a competitor's product. So it's important to accommodate the various ways that people ask and look for information. You need a solution that can match your terminology with the way customers ask for help, in their own style and language; a solution that can deliver multiple navigation paths, as well as connect them to one answer. And can validate and course-correct the experience using decision tree navigation and assistance.
4. Learn what you don't know
In Step 2, we covered collecting explicit knowledge. Well, as it turns out, knowledge constantly evolves and what we know about it changes. So it's critical to get feedback along the way and give the people who do know, the chance to share what they know. Make sure the people who have the knowledge are able to rate, suggest or even create new knowledge. We call this sort of knowledge that is trapped in people's heads, implicit knowledge, 'what you didn't know you knew' This is why you need analytics that let you easily identify gaps through reports, gather direct feedback, and augment explicit knowledge with implicit knowledge.
5. Keep making it better
Knowledge has a shelf life. It grows stale over time because things change. Every piece of knowledge has an ongoing value in both investment and return. So knowing performance metrics, by segment, is key to knowing whether to invest further, or not. This is especially important for any content that gets translated where the cost can be multiplicative unless it's delivering value. You don't know how well you're doing unless you measure it, so having a solution that easily delivers you the required data and analysis is critical. Knowledge management is a commitment to constant improvement.
By now you have figured out that the art of making answers EASY takes time, effort and investment. But if you try and short cut it with a silo approach, you'll just end up making it more complex and costly.