Kodak emerges from bankruptcy as 'revitalised' B2B company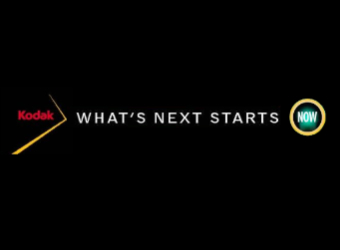 Once-iconic imaging brand Kodak this morning announced its official emergence from Chapter 11 bankruptcy following completion of the final steps of a restructuring process, and now faces the arduous task of winning the trust of the marketplace as a competitor in the business imaging space – as a provider of packaging, printing and professional services.
The brand emerges as a technology company serving imaging for business markets, including packaging, functional printing, graphic communications and professional services.
Kodak's Australasia managing director, Steve Venn, tells Marketing the 20-month stint in bankruptcy has been challenging but now that it has emerged, staff are excited.
"It's been a 20-month transition, with a lot of challenges along the road, with many people thinking we wouldn't come out of it, including people inside the company thinking we wouldn't come out of it," he says.
"We don't have to worry about that anymore and we can go full steam ahead."
There's more work to be done, but Venn is bullish. "Here we are 20 months after going into Chapter 11 – we're still around and we've emerged stronger than when we entered.
"Of course, we'll start promoting much, much more aggressively than we have in the past because we don't have to worry about the stigma of being under Chapter 11."
The company takes to the marketplace with an (unsurprisingly) forward-facing new slogan: 'Kodak: What's Next Starts Now.'
Venn says that another key point of communication for Kodak is that it will lead through technology. "While we sold off 1500 patents from the personal imaging side of the business, we have something like 7500 active patents we're looking to use in the marketplace."
In an ironic twist given Kodak's history as a company brought to its knees by the disruption in the photography space, Venn describes the revitalised company's professional services business as offering that very service to clients: "We're looking at using our technology to create new business models for companies."
In a statement to press from Kodak headquarters in Rochester, New York, this morning, Chairman and CEO Antonio Perez said, "We have been revitalised by our transformation and restructured to become a formidable competitor – leaner, with a strong capital structure, a healthy balance sheet, and the industry's best technology."
The statement announced it has completed the final steps in its Chapter 11 restructuring, including paying off debts and the spin‐off of its Personalised Imaging and Document Imaging businesses to Kodak Pension Plan, a longstanding pension plan of Kodak's UK subsidiary.
Perez thanked staff and customers and looked towards a positive future for the company. "We thank our employees for their extraordinary skills and commitment. We thank our suppliers for their dedication. We thank our customers and partners for their loyalty and for inspiring us to create disruptive technologies and breakthrough solutions," he said.
"We are setting a trajectory for profitable growth. We have the right technology at the right time as printing markets increasingly transition to digital. Our broad portfolio of offset, hybrid and digital solutions enables customers to make the transition at their chosen pace using our breakthrough technology solutions."