Lego appoints new head of marketing for Aus/NZ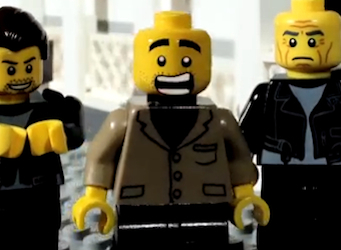 The Lego Group has announced the appointment of current head of sales Troy Taylor (not pictured) as the new head of marketing for Lego Australia and New Zealand.
On the organisational announcement, Glenn Abell, general manager for Lego Australia and New Zealand said, "Troy brings with him tremendous strategic, commercial and leadership capabilities while also having a deep knowledge of the Lego Brand and products. In his new role, Troy will drive the marketing strategy for Lego Australia and New Zealand which includes a stronger focus on marketing effectiveness, shopper insight driven retail activation, next generation e-commerce methodology, active share focus and overall organisational health in the marketing department."
Taylor has been with The Lego Group for 12 years and has a worked across a  range of roles in field sales and account management, and has also spent time in the United States in a customer development director role.
In 2012, Taylor came back to Australia and established the newly created role of head of sales. Troy will be responsible for the people development and team leadership of his 10 direct reports where he'll be able to take an already strong marketing organisation in Australia and New Zealand to the next level.