Levelling up your customer dialogue, part 3: Loyalty through customer experience management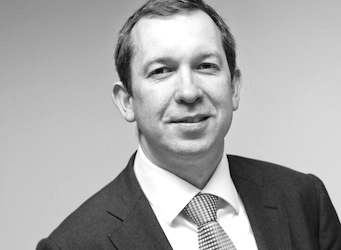 This is Part 3 of a series on 'Levelling-up your customer dialogue: the what, why and how'. Part 1 can be found here, Part 2 is here, and look out for the fourth an final instalment in December.
There is no doubt that businesses are currently operating in a tough climate: unstable global economics, highly-penetrated markets, decreased customer spending and internal pressures to cut costs. Increasingly, businesses are shifting focus from acquisition to retention and are implementing stronger customer engagement programs with their brands. According to an MYOB study, more than one third of Australian small and medium businesses stated that their top priority in 2012 was to 'focus on customer retention strategies'.
However, building enduring relationships that strengthen commitment to a company can be hard, as customers are inundated by hundreds of choices, offers, and prices. Marketing must now also manage a dizzying array of channels as well as massive shifts in consumer behaviour.
This is where effective customer experience management has a vital role to play.
According to a study on Customer Experience Management by the Aberdeen Group, customer retention is 82% for companies with best-in-class customer engagement practices versus 24% for laggard companies.
Customers shouldn't have to settle for anything less than a best-in-class experience at any point in their journey with your brand. We have to fundamentally change the way we think and look at the world from the outside in, looking at it from the customer's point of view. Customer experience is not 'one size fits all'.
Here are five tips to follow when building your customer experience management strategy:
1. Take every chance to ask for feedback
Feedback is one of the key mechanisms that should be built into every campaign and at every touchpoint, and then effectively feeding customer intelligence back into the business will help you to continuously learn and adapt based on individualised conversations with each customer.
Ask customers to tell you what they want and respond by creating a business proposition that is unique and tailored to their feedback.
Look for data analysis and insight tools to help your business develop a self-learning "living system" that continuously gathers customer information. This will result in better listening and response capabilities to engage in richer, more collaborative customer interactions, helping you stay one step ahead of customers and competition.
2. Make each interaction unique to individual customers
Personalisation builds brand loyalty and keeps the customers coming back, because they believe that you understand their needs. It will also help you to deepen the engagement as an invaluable point of competitive differentiation for the brand.
With new channels emerging through social media and the Internet, businesses are in a better position than ever to speak to customers in a relevant and effective way.
Delivering targeted content based on user behaviours and preferences will see greater engagement from customers through improved responses and boosted conversations.
3. Anticipate customer needs before they arise
Delivering communication around products that matters to a customer before the need arises can be seen as a value-added service to help customers make informed choices.
Amazon is a great example that is used time and time again for building a business around anticipating customer needs. Through a recommendation model, Amazon offers intuitive purchasing suggestions that not only drives sales, but also enhances the user experience.
4. Converting a bad experience into a positive experience
Businesses often panic at the first sign of customer negativity. There are good reasons for this as bad experiences tend to be more memorable, and negative word of mouth can be spread quickly. One of the best lessons for marketers is that bad experiences should be embraced as golden opportunities to engage with the customer, exceed their expectations and turn this negativity into an equal, if not stronger amount of positive emotion.
Empower frontline staff with the tools to embrace and respond to negative experiences in real-time, with genuine care. Offer to go above and beyond the customer expectations to show just how much you value their business.
Remember that investment in one customer can help you gain one more brand advocate, who has the potential to touch far more customers, through word of mouth. This can drastically improve your brand's perception in ways that no other marketing tactic can.
5. Reward your loyal customers
A good customer experience management strategy always ensures that the business can identify their biggest customer advocates. This group of people not only engages with the brand more frequently and contributes more to business revenue than non-advocates – they are also your strongest promoters.
Marketers and customer experience managers must invest in identifying their brand advocate and understand their engagement patterns with the brand. This information will help build targeted reward systems or loyalty programs to establish rapport and encouraging positive word of mouth.
To win over customers and convert them into brand-loyal advocates, businesses need to captivate consumers and continuously improve the experience in every conversation.
Imagine delivering exactly what consumers want, every time. Imagine keeping up with consumer habits and adjusting strategies at new speeds. Imagine a world where marketing and service always deliver a superior, memorable experience. Imagine multiplying revenue impact from all marketing initiatives.
Companies that deliver this superior customer experience are sure to outperform the status quo and drive fierce customer loyalty, unfair competitive advantage, revenue growth, and brand health.
In the next and final part of this series, we will look at employee engagement and building up a team to win over your disconnected customers.
If you haven't already, catch up on Part 1 here, and Part 2 here.