Making the jump from FMCGs to fintech – insights from a career in marketing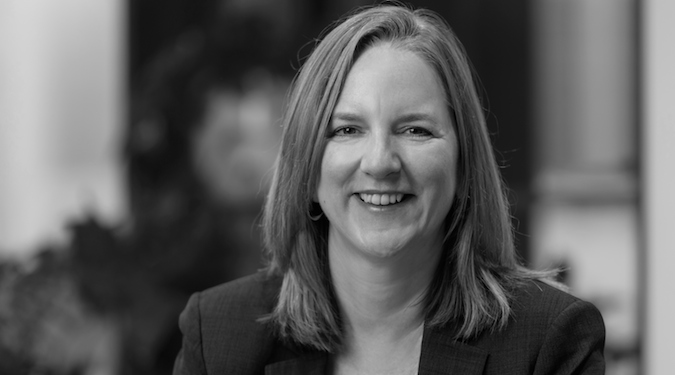 After beginning her career in FMCGs and telcos, Rebecca Shears decided to turn her talents to financial technology, where she has been disrupting the industry ever since. By Michelle Keomany.
This article originally appeared in The Money Issue, our April/May 2018 issue of Marketing magazine.
While the buzzword bitcoin has recently forced fintech into the mainstream, Australian online currency transfer company OFX has been disrupting the finance industry before the word 'fintech' was even invented. Now operating in six countries and celebrating its 20th anniversary, OFX offers its customers savings of up to 75% on the transfer rates from the bank. This is all done through the convenience of a streamlined and secure website and app. With an impressive 20-plus year career, Rebecca Shears is the CMO guiding the brand from strength to strength and continuing to forge its reputation as a true blue disruptor in the complicated global finance industry.   
Shears speaks with warmth, charm and genuine awareness. Originally from the UK, she got a strong start in the marketing industry as part of the graduate program at Unilever. She credits these formative years for setting her up with marketing fundamentals that have helped her entire career. The classic FMCG (fast-moving consumer goods) taught her how important it was to focus on customer insights – what they think about your product and your category. After spending some time in sales, Shears also gives credit to being on the front end of a product, visiting stores and understanding what your product looks like on the shelf and how it's sold.
"I have to say that Unilever and Proctor and Gamble and those big FMCG companies really understand the basics of marketing. Our CEO here at OFX has come from GE and he's got the same philosophy, it's all about understanding the numbers and your customer. Those two things are the most critical," Shears says.
She emphasises that it's also about being able to switch that end-to-end focus inward to look at the company itself. "Unilever was really focused on the commercial side and giving you a strong business understanding… if you don't understand the commercial side of the business as a CMO or marketing director, you're not going to succeed."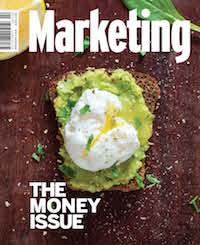 She talks about how important it is to be in touch with the business as a whole, the profit and loss account, ROI and just how important it is to be 'on the numbers' in general. During her time at both T-Mobile and HP, Shears always made time to attend trading meetings with the sales teams – even when marketing wasn't being discussed. This is a practice she continues today, attending the daily OFX sales meetings. Does she think this is a common downfall among other senior marketers? Definitely. "I've seen it quite often. There's an old joke that marketing is the colouring-in department. There are some industries where marketing isn't seen to be as important as product and sales and I think [when people don't understand the numbers] that's why."
Shears also highlights how personally important it is to her to be a successful collaborator. "Get to know your counterparts in sales, finance or product and understand what makes them tick. Everyone should have aligned metrics, but if you don't, sitting down and really understanding what's important to your peers really helps that collaboration." A natural insightfulness and genuine interest in the business as a whole comes through in Shears' overall approach and is part of the reason fintech suits her so well. She has a highly adaptable skill set from FMCG, to telco, to IT to fintech, and sees the value in meeting the challenges that come with changing industries.
It was an exciting time for Shears to leave Unilever and join the mobile industry at British Telecom: the market was exploding in the UK. There was a lot of money and a lot of interesting, bold work from telco brands. "Even though FMCG was meant to be fast moving, it was only after I left and went somewhere else that I understood what fast moving really was!" She credits the decision to leave FMCG as a real turning point. "I felt if I didn't do it at that time I could get pigeonholed, because I was in cosmetics and personal care for six years and I think it's important to change and try different industries." Shears says that her time at HP working with international markets and then moving to (and back from) Australia also helped broaden her global understanding.
As well as key professional experience, Shears speaks about what she learned from key people such as Dirk Woessner when she was at T-Mobile. She credits him for showing her the value of building a strong team. "He taught me that if you listen to, support and trust your team, you can build a really great environment and that's always stayed with me and I've worked really hard to build that team environment wherever I go."
Shears also worked with Holly Kramer, previously the group managing director at Telstra and currently the non-executive director at Nine Entertainment, AMP, Australia Post and Woolworths. Shears says she admired Kramer for being a female in one of the most senior roles in Australia, and for achieving this at a young age. "I found her very inspirational and she taught me about self-belief… She taught me that women should stop putting themselves down and believe in themselves more. She had a big impact on me going through my career."
Shears first joined OFX in 2016, overseeing the major rebrand from OzForex. She says this was like opening a new door and being able to start again while still keeping all the great fundamentals that were established with OzForex. Part of the reason she chose the role was the company's size; with just over 300 staff globally, it was a far cry from the size of Telstra or HP. "I find that exciting, I can really make a difference in this role and we can make decisions, make them happen quickly and see the results. And that's incredible."
When OFX first launched, it was the only company offering a much needed alternative to traditional currency transfers through the banks. Now, according to KPMG, investment in the Australian fintech sector has risen from US$53 million in 2012 to over US$675 million in 2016. The number of fintech start-ups has increased from fewer than 100 in 2014 to 579 companies active in Australia today. Shears says that the constant change of the market, especially in digital, is both her biggest challenge and opportunity.
She talks about the incredible value in being able to track everything against metrics and needing to constantly prove the ROI of what she's doing. "I find that there's a wealth of opportunity but also we're having to become much more multi-skilled. It's not just about being creative. I need a team of people that can do analytics as well as run campaigns," she says. On top of the normal responsibilities as a CMO, being a disruptor brand in the tech space means that OFX also needs to stay ahead by looking for new technologies and understanding all the platforms available. Shears says: "It's not just about going to the media agency; we're running in-house search ourselves, some programmatic in-house, we're running our CRM, we have to understand Salesforce – it's much more complex than it used to be."
As a tech company, OFX is a sophisticated and secure digital app and platform. As a business, it focuses on customer service. Even though it's a purely digital business, when it comes to money, customers still like to have a real voice at the end of the phone, which is reflected in a 24/7 support team. While the core of its business is expats and travellers, B2B services have been offered since 2002 and OFX helps its customers achieve a lot more than moving money internationally.
Shears recounts some incredible stories such as the one about a mother who is supporting her daughter in South Africa, where she works as part of a mounted anti rhino poaching unit being paid just $200 a month. OFX helps its customers move money internationally, whether that's supporting a family member in need, funding a property investment, paying for study abroad, helping an online seller repatriating funds or a small business importing or exporting goods. The business also fluctuates depending on the foreign exchange market. Shears says that this is a very different environment to be working in; she never had to be up to speed on the geopolitical environment or such things as Brexit or US politics when she was in telcos.
"One of the things about being the first is that we got a lot of growth really quickly," she says, recalling the earlier stages of OFX. "We didn't really need to diversify our marketing strategy; we basically just grew from search and word of mouth. And then as the market got busier we had to really look at the marketing."
Along with the rebrand, OFX diversified its marketing mix with a lot more multimedia-based campaigns. "As we've grown we've actually got a huge customer database and when I joined OFX there was no one concentrating on CRM. So that's something I'm focused on. I brought on a new head of CRM and now we're automating a lot of our comms," says Shears.
The business has started to see some real results from reactivating customers who have been with them for a while, but aren't actively using the service. This shift also has an impact on core metrics for the marketing function, Shears adds, "In the past, the core focus was on new registrations and customers. Now, we're talking about a more of a life cycle approach, how we track revenue per customer and retention, rather than just how many customers."
Shears also recognises the reality that some customers will only use OFX once or twice and then never again. Her broader challenge is twofold: keeping the company relevant and top of mind in key moments and, second, to present new user cases that customers haven't considered.
It's a really exciting time to be in this space, as personal finance is moving as quickly as the rest of the world in a digital age. "We're moving much more globally and buying overseas; the world is becoming more connected with things like the sharing economy, the opportunities are always broadening." And how does she feel about the pressure to continually perform under all these conditions? "I actually really enjoy that; marketing is critical to driving the growth in a digital business. We definitely are driving the acquisition of what we do."
Rebecca Shears represents not only the new forefront of online Australian finance marketing, but also the new digital frontier that's only getting stronger.
Michelle Keomany is a social/content strategist at DigitasLBi France.
* * * * *
To purchase a copy of the latest issue or a subscription to Marketing, visit the online shop »
* * * * *