Managing the fallout – transparency and relationships feature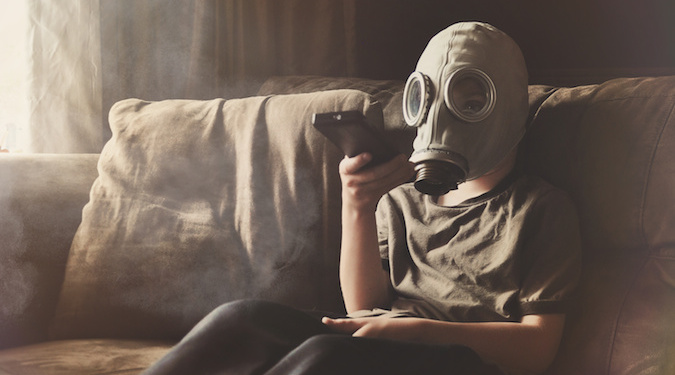 The questions raised by a leading marketer over transparency are shaping the way advertisers go about agency relationships, media buying and engaging consumers. More than a year later, the landscape continues to change and strategic variables are evolving rapidly. Tracey Porter reports.
This article originally appeared in The Trust Issue, our June/July 2018 issue of Marketing magazine.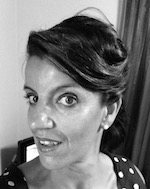 In February 2017, the media buying industry came under the blowtorch after a leading marketer opened fire at the "murky and fraudulent" practices employed by many at the coalface. In calling out the imbalance between clients and the agencies acting on their behalf, P&G's (Procter and Gamble) chief brand officer Marc Pritchard lifted the lid on the lack of transparency within the sector. This is a mandate he clearly intends to pursue following his latest tirade, where he demanded an end to the "archaic Mad Men model" and vowed to destroy the "maze of complexity" he believes exists within the agency structure.
Despite the fact that Pritchard's original concerns were aimed at digital media players, the comments by the brand custodian of the world's biggest advertiser have had a profound effect on all facets of the sector.
Agencies have been put on notice after other brands – including fellow FMCG giant Unilever – began questioning the effectiveness of their media investments in light of big organisations being exposed and the discovery of hidden fees and charges levied by their agency as part of the media buy.
An example was the case in 2016 between Toyota with Dentsu in Japan, which reports suggested led to the identification of over 600 suspected cases of 'overcharging' affecting over 100 clients. Estimates have indicated that anything between 40 and 90 cents in the media dollar are actually eaten by the overall combination of non-transparent fees. And these have done little to appease advertiser concerns. Since then, the traction achieved by Pritchard's rallying cry has also led industry bodies to join forces in releasing new codes of conduct to address concerns around the issues of fraud, brand safety, viewability and transparency, while also calling media owners such as Facebook to account.
Interactive Advertising Bureau (IAB) former Australia CEO Vijay Solanki sees the issue as having two separate strands – the first of which has been driven by a lack of understanding by senior executives across the digital value chain. "Pritchard said that marketers need to get into the weeds and he's correct," says Solanki. "My observation is that many senior executives don't have a strong enough understanding of how digital advertising and media works."
The second problem has arisen, according to Solanki, because media agencies have been under commercial pressure from procurement teams that have rated them on cost rather than value. "One might argue that media agencies have caved in too easily," he says.
However, Programmatic Media founder Stephen Wright – whose consultancy offers advice to advertisers, media owners and other agencies on all things automated media buying – says that while it is easy to target agencies as the villain in all this, the fault is not theirs alone. Wright – who has worked with clients including Commonwealth Bank, Olympus and Sony – says all agencies have been unfairly tarnished with the same brush and, while he agrees there are some underlying reasons as to why this happened, advertisers also need to share the blame. "Enormous pressure on transparent margins from overzealous procurement departments was a key factor in why the secretive margins were initially put in place. It became nigh on impossible to cover costs and make a profit in the race to the bottom on the transparent elements of remuneration. Increased pressure on margins and the dramatic growth of programmatic happened simultaneously. For agencies, an undisclosed fee on a poorly understood component of digital became the way in which they could compete in pitches and maintain profitability. These undisclosed fees then quickly became the primary means by which agencies could meet profit targets."
The Australian Association of National Advertisers (AANA) CEO John Broome concedes viewability and transparency of each dollar spent are still major concerns faced by marketers in terms of agencies' and/or media owners' accountability. Broome – also the ANZ marketing director for Kellogg's – says, currently, many online ads served are not viewable because they appear below the fold on the web page, or because it takes too long for the content to be served. Advertisers are charged for these impressions even though consumer opportunity to see them is severely compromised. "Likewise, agencies and marketers need to work together to be transparent where the costs lie in the supply chain and what value they bring," he says.
Moving forward, however, Solanki argues the vast majority of the media works "nearly all the time" so there is little to be gained by continuing to apportion blame. "There are a handful of bad actors and bad action, but we are seeing a huge growth in technologies – such as Ads.txt from IAB Tech Lab – that help make the digital value chain safer and more transparent."
Wright agrees, stating that sufficient time has now passed for all agencies to determine how they intend to proceed. While some have chosen to plough ahead and weather the storm, others have recognised the need to change and have adapted their offering accordingly, meaning the encumbrance is now on marketers and brand keepers themselves to evaluate their offerings.
"The onus now is very much on marketers to ascertain if they are failing to get the service and value they should. It is time for them to take back control or push on content with the status quo. Many will need to quickly upskill themselves in the programmatic space and/or get external help. Once they more clearly understand the lie of the land they will be in a position to take affirmative action," says Wright.
David Angell, the head of media at marketing consultancy TrinityP3, spends much of his time offering practical advice to marketers wanting to engage consumers directly via media owners, through agencies and programmatically. He says all parties, including marketers, should take a share of the responsibility for the current challenges facing the industry, and take a leadership stake in resolving them. While significant and multiple accountability challenges faced by the industry remain, there are promising shifts towards collaboration and standardisation, which ultimately would benefit all parties and allow for future stability. Angell says that before even considering using external third parties for their media buying activities, marketers need to understand that there are a range of hybrid structural approaches that split the responsibilities and ownership of digital media trading between advertiser and agency.
Before a marketer considers a change in model, Angell says there are five things to consider:
Is the marketer is aware of the range of models offered by the agency?

Is the agency-marketer relationship is properly set up for success?

What base level of capability exists in-house?

What is the marketer's appetite is to acquire, license or engage with the technology required to deliver effective digital advertising? And, 

Will bringing your media trading in-house actually delivers a genuine performance lift?
"At the end of the day, my recommendation is that marketers should always open a dialogue with their agency about the potential routes involved, rather than try to go it alone; and they should approach that dialogue with an initial point of view on all of the above. A smart agency will not see the words 'in-house' as a threat, but as an opportunity to optimise the relationship and the operational structure with its client over time," he says.
One of the key questions most marketers struggle with regarding their media accounts is where to put their money. Angell says that when it comes to finances, there is no magic formula. The amount that should be spent on media is a complex issue and one that is constantly evolving, taking into consideration such things as the brand or production proposition and its effect on messaging, and the hierarchy of prioritisation between "top of funnel and bottom of funnel" communication.
The best marketers are working with data and attribution modelling to develop an as-live test, learn and evolve approach that serves to both establish 'always-on' norms, and constantly course-correct, he says.
"They are considering media expenditure, with their agency, as part of an overall owned, earned, shared and paid framework, and as part of an integrated overarching strategy. They are also focused on assessing budget based on maximising the value of their media investment in terms of ROMI outcomes, which is a completely different approach to the more traditional way of focusing on the cost of their media investment in terms of volume efficiency."
Broome agrees it is important marketers assume control and be accountable for every dollar they invest in the digital supply chain. He recommends brands and marketers work with their agency partners to get an accurate picture of where the costs are, why they are paying them and the value these services will bring.
The best media agencies and owners will go out of their way to understand your business and work with you to optimise your outcome-based goals such as meeting your business targets and ROI, he says. "They will value a long-term relationship and seek to challenge a brand owner's thinking in a positive way, thereby bringing innovation and better value for every dollar you invest. Part of the equation is for media owners and agencies to figure out how to effectively address transparency concerns that a marketer or brand may have and thereby build a sustainable relationship built on mutual trust, respect and results. The most ethical media owners and agencies will fully disclose any programmatic deals and openly negotiate associated costs with both media owners and brands."
Conversely, both Broome and Angell caution there are a number of red flags to look out for when marketers are looking to pair with an agency or other third-party vendor for their media buying requirements.
"Simply put, a feeling that the trust is not there, [but] remember this can come from either side. Make sure both parties are committed to using the appropriate feedback and client/agency appraisal systems, because these enable issues to be spotted when they first occur. Problems can be quickly and objectively discussed and resolved before they become major concerns. Meanwhile, an agency should be prepared to openly share its data, be prepared for appropriate third-party auditing and verification, and possess the data and corresponding results to justify recommendations," Broome says.
Angell adds that marketers should also be wary of media agencies that sell based on an unbeatable media cost deal, or who promise to "reduce the cost of your current agency by 20 percent" as the complexity of the landscape and the variables involved in evolving strategies and market conditions make such promises largely redundant.
"While poor media buying practice can originate from the marketer as much as it can from the agency, good media buying is usually based on expertise being used to make objective recommendations. It's when objectivity gets blurred that media buying becomes poor."
To help advertisers better navigate the online media buying ecosystem, the IAB has launched a flowchart – the Adtech Purchase Guidelines – to help executives know which questions they should be asking vendors and agencies. Likewise, the AANA makes media contract templates and guidance notes readily available to help advertisers obtain greater transparency over the return and effectiveness of their media investment.
In addition, the US-based Media Ratings Council (MRC) recently announced that it plans to roll out a 100 percent viewability standard in 2018, that publishers would need to adhere to in order to gain MRC accreditation.
The AANA says it remains committed to providing advertisers with guidance and tools to enable them, as the buyers of agency services, to take primary responsibility for carrying out their own due diligence and contract execution. As evidence of this, late last year Broome's organisation teamed with the IAB and Media Federation of Australia to establish a working group to design and publish a common set of best-practice operating standards to improve transparency in the digital advertising supply chain. Drawing extensively from best practice solutions being developed in overseas markets and filling in any gaps with local solutions, Broome says the working group will seek input from all interested parties to ensure the standards are universally applicable, practical and relevant. Work is underway and the trio are aiming to deliver the results later this year.
"Marketers' own accountability, knowledge and understanding of what precisely drives business-based outcomes is an important start in taking back responsibility for the performance of our digital supply chains. Equipped with these, both marketers and the AANA believe the industry can then forge stronger and more open contractual relationships. In turn this will build more enduring and sustainable partnerships with media agencies and build the strong levels of trust and confidence required to drive a vibrant and healthy industry," he says.
Clearly of the 'never waste a crisis' school, Solanki says one of the positives to come out of the transparency issue is the obvious need for clients to take the time to understand the contracts they are signing – ideally before they put pen to paper.
"You may recall that Pritchard admitted to not knowing the P&G media contract. That's a significant admission and one that shows better contracts alone aren't the answer. As an industry body, IAB can set a standard for transparency, but the reality is that each client and category is different and one size will never fit all. For example, a bank may have a different view to an irreverent underwear brand. Clients should be clear on the transparency they expect and then ensure it's written into the contacts they sign."
* * * * *
To purchase a copy of the latest issue, or a subscription to Marketing magazine, visit the online shop »
* * * * *
Image copyright: haywiremedia / 123RF Stock Photo