Marketer bookshelf: John Moore's five must-read books
Bupa marketing director of Australia and New Zealand John Moore shares his list of books every marketer should read.
We're avid readers, and there are certain books that can make a lasting impression on our personal and professional outlooks and, ultimately, careers and lives. So each time we interview a marketing leader for our marketer profile section, we ask them to nominate a selection of books – and not just marketing books – they recommend every marketer should read.
John Moore heads marketing for Bupa in Australia and New Zealand, covering the broad spectrum of businesses that sit under the Bupa brand: health services, dental, medical visa services, telehealth practices and rehab aged care, as well as insurance for health, life, cars, homes, pets and travel.
The organisation currently claims five million customers and more than 18,000 staff in Australia and New Zealand.
Moore leads the marketing teams for each of the businesses Bupa operates, as well as having responsibility for the customer and the digital and data functions across the organisation in Australia and New Zealand. Read more in our full profile on John Moore by Peter Roper.
Note: The books below contain Amazon Associate links, meaning that purchases made via this site will provide Marketing a small affiliate fee. If you're interested in purchasing one of the books Curran recommends, using these links will not only procure yourself a book that could change your career but support Marketing, too.
By Stephen Levitt
In his own unique way, Levitt takes the reader through his processes and explains the ways in which we can think more productively, creatively and rationally.
By Erik Brynjolfsson
In an age where technology is taking over the world's economics, Brynjolfsson, gives the best explanation yet, on how to adapt and thrive.
By Mehrdad Baghai
Compiled from over three years of research and application at high-performing companies around the world, The Alchemy of Growth is a comprehensive, practical approach to initiating, achieving, and sustaining profitable growth.
Skunk Works: A Personal Memoir of My Years at Lockheed
By Ben Rich
The chronicle of Lockheed's legendary Skunk Works is a drama of cold war confrontations and Gulf War air combat, of extraordinary feats of engineering and human achievement against fantastic odds, recounted by the legendary boss, Ben Rich.
The Brown Book of Design Thinking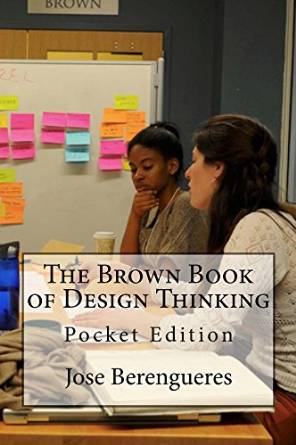 By Jose Berengueres
A great way to learn how to make your own luck, and turn nothing into something.