Marketers seek diversity in creative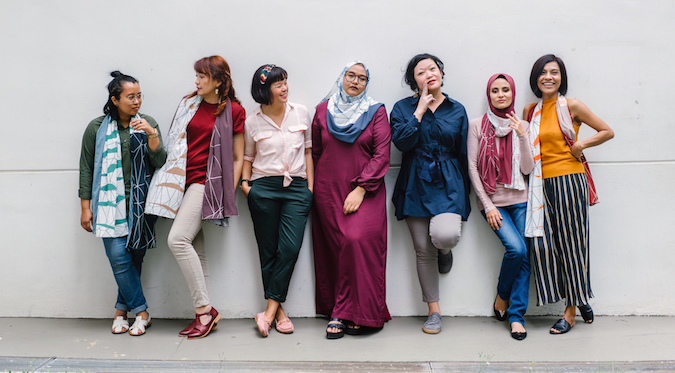 The world has changed drastically over the past 18 months. With these changes, there's been a cry for more diversity and inclusion across creative campaigns and representation.
Shutterstock has just released its latest diversity and inclusion report. The results show it's not just consumers who desire more diversity, but also marketers.
With the social impact of Black Lives Matter and Stop Asian Hate movements, there has been a shift. Seventy-three percent of Australian marketers report that these causes have significantly impacted their content decisions. Alongside this, 76 percent say they now consider diversity when selecting models for campaigns.
The report also found that 79 percent of marketers believe they are expected to use more diverse representation. Because of this, 38 percent regard this as one of the most important objectives when seeking content. Eighty-three percent of marketers think it's important that the content they create is authentic for the intended audience.
The shift isn't just limited to race as the key factor of diversity. The report also looked into gender diversity, along with the inclusion of people from the LGBTQ+ community. Using content featuring same-sex couples and families that stray from the traditional nuclear model has become much more prevalent. These changes have seen an uptick from 13 percent to 25 percent in just two years. 
Some of the statistics around this representation found:
72 percent of marketers agree gender equality is an important factor when it comes to targeting

21 percent have begun to use more content featuring transgender models

20 percent have started using more gender-fluid, non-binary and androgynous models, an increase of 10 percent from 2019, and

73 percent agree LGBTQ+ is an important factor when it comes to targeting in marketing campaigns. 
Ensuring that age groups are also represented, 68 percent agree that the older generation is an important demographic that should not be overlooked.
The survey also considered representation of abled and disabled bodies. Twenty-seven percent of marketers said that they now use models with disabilities in their campaigns, compared to 13 percent in 2019.
But it hasn't been easy seeking diversity. Data also shows that 37 percent of those surveyed say that the pandemic and lockdowns have significantly impeded their ability to source diversity. Eighty-one percent stated they want access to more diverse content, and they also believe there is room for improvement.