Marketing a franchised business made simple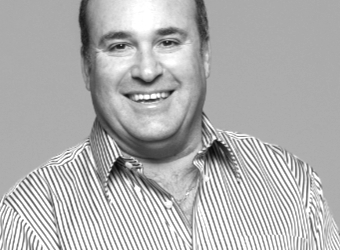 If we define marketing as the link between society's material needs and a consumer's economic response, then it's all about creating, communicating and delivering value to customers, sharing the knowledge about your brand, educating people about your offering and assisting them with their experience.
Whether you're selling Manolo Blahnik shoes, rubbish skips or tailor-made ice-cream – or you're marketing a franchise, chain store or a small business – the basic marketing functions remain the same.
But don't let this lead you into a false sense of security! Marketing activities do need to be tailored specifically to your brand, and marketing success relies on how well your company can adapt.
So, when it comes to promoting a franchised business, there are many elements you need to consider from promoting the brand to consumers, helping existing franchisees market their business and appealing to potential new franchise owners.
Here are my five helpful hints on how to best market a franchised business.
1. Precision planning
Like most things in business, the more you forward plan, the greater success you will achieve. Be realistic; err on the side of caution and account for anything that may cause bumps in the road. Planning for these things will only make the journey easier.
Take time to thoroughly research your audience, write down your key objectives and then create relevant marketing activities around them. Look to your head office for advice, if these elements seem unclear.
Over time, and due to other factors, your objectives and tactics will change, it's only natural – so be proactive and reassess your situation as often as you need to. Your business will never evolve if you're not prepared to make changes!
2. Know your audience
Do you have one main target audience and a couple of minor audiences? Does your key target stand out, or do you have several groups of consumers split across a number of different markets?
Analysing and establishing your audiences will help you understand not only their purchasing behaviour, but also their interests; what really drives them. Use this information to help determine what marketing activities are suitable for your targets markets, and when and where they should be activated.
Perhaps you need to market to three totally different groups of consumers. Target them appropriately, tailor your activities, and in the long run you'll reap the rewards of loyal customers.
3. Money makes the world go 'round
Heard the old saying 'you have to spend money to make money'?  Well, it applies to marketing too!
Set a clear budget for funds to be spent on branding, but before you go writing cheques and booking ads, do your research and determine exactly where your marketing money is best spent.
Is it on billboards or through radio advertising? Are you better off focusing on in store promos, or perhaps some local level public relations activity? Whatever it may be, be prepared to engage professionals to ensure your business is delivering the right message, the best way possible.
For franchisees, branding is absolutely paramount; it's the basis of your success, and the reason you're likely to already have a following.
Use your resources wisely, call on your team to advise you on additional activities and ensure you're creating materials that are on brand and in line with other planned marketing engagements.
4. The KISS principle
Keep it simple, and most importantly, keep it constant. When talking about brand awareness and marketing, consistency is key.
Remember that your logo, your key messages and brand jingle is what people understand about your company. It communicates the pivotal points of your brand, what you offer, and as a result, what you stand for.
For franchisors and franchisees, consistency in branding is the most essential part of the agreement – it means consumers are able to recognise your brand, and gives the franchisee the opportunity to benefit from this brand knowledge.
Complicating your branding will only confuse the situation and might scare existing or potential customers off. Keep in mind that many people are happier when they're embarking on familiar territory; they know what to expect and will be happy as a result.
Nobody likes paying for a surprise unless they know what is it, right?
5. Wonderful word-of-mouth
Often distinguished as one of the most successful marketing tools of all, word of mouth (both positive and negative) is exceptionally powerful in business, and can be the success or failure of your brand.
Customers become repeat clients because they've enjoyed their experience, and it was good enough for them to want to do it all again. It's the same as avoiding the café that served you a lukewarm coffee… you just wouldn't rush back!
Go a step ahead and make the experience for your customers unforgettable – give them something great to talk about so your brand is top of mind, they spread the word about your offering, and in turn, build your customer base!