Maximising sponsorship investment is not rocket science (but it is a science)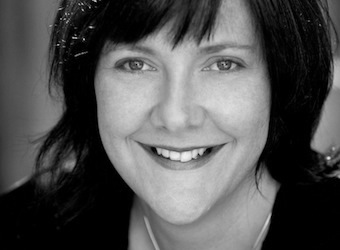 When it comes to sponsorship, brands and rights holders alike are far more likely to gain greater long-term benefit if they start with the needs of their target audience rather than their own agendas. Sponsorship can provide a compelling theme to be leveraged throughout the marketing mix but we must all ensure we are looking at the bigger picture and actively adding to the experience. People's passions are why we get involved in sponsorship in the first place and sponsors are trying to leverage that passion. With this in mind, we must always put the target audience first.
These days, sponsorship should have moved on from the 'cash for rights' model and when you are up to the negotiation stage there are a few important points to keep in mind. Know everything you can about the rights holder and the sponsorship property. Can you add value, bring them cost savings or marketing support that is of value to them? It can often become a question of 'currency', that is, what can both parties bring to the table? If so, use them as negotiating tools. It's a buyer's market after all and the lack of liquidity in the economy is a great bargaining item.
Don't be swept up by rights holders touting huge audience numbers at you. Nor should you be taken in by big databases. What you should be looking for is the quality of relationship that the rights holder has with its audience. In the current times of data and digital media, this cannot be excluded from the discussions. Visibility and hospitality become nice-to-haves.
There are often many limitations with sponsorships and restrictions about what you can and can't do, however, sometimes all it takes is to ask the question of the sponsorship coordinators. Are other activities possible? Some do not permit leverage or association outside the event or activity. That is fine as long as it is a considered decision by the brand participating and that the limitations are acknowledged.
Read the fine print of sponsorships. I have known agencies in the past that have taken out sponsorships to events with tickets as part of the deal, only to find that the tickets are not to be used in any promotional way, such as for competitions.
When it comes to negotiations, you need to consider if you are going to doing this in house or will be calling on specialists to assist you. In my business I have found outsourcing to experts in their specific fields to be extremely beneficial, saving a significant amount of time and stress. As long as you are selective and take time in the decision-making process, you will find that there are plenty of good agencies and consultants who can help you secure the best deal.
More and more, the classic rights holder/sponsor relationship is becoming increasingly blurred as brands are identifying business synergies as a basis for sponsorship deals and with common objectives from the outset, are working more closely together to create value for each other, and most importantly, their target audiences.
It's a big decision for a brand to invest in a sponsorship and over the past years I have seen some great sponsorships, as well as some not-so-great ones. In my opinion, what transforms a good sponsorship into a great sponsorship is the ability to activate, to actively leverage the property to achieve better results including a higher level of engagement with your target audience.
Sponsorships can involve a significant amount of money from the marketing budget and you need to set KPIs and objectives in the beginning. Once the sponsorship is over, you need to evaluate and check if the property met the expectations set. Did it meet the marketing and brand objectives, and was it measured effectively? Was there any activation associated with the sponsorship and, if not, why not?
The answer to the activation question is often 'no' as all the money in the budget is usually used to pay for the sponsorship itself with nothing left over to do anything much with it. I would always recommend factoring in activation at the start.
As I have said, leverage is key and can take many forms. Increasingly and unsurprisingly, social media is proving to be the preferred channel to promote sponsorship activities.
Think seriously about 'creativity'. Formulaic activation is not going to get noticed in these days of fragmented media. You need a memorable theme around which to link marketing communications across multiple platforms.
Signage and hospitality benefits come standard with event sponsorship packages and often there can also be the opportunity for media exposure. With sponsorship activation, however, you can add life to your program and enhance engagement. Activating takes many forms, it's everything from brand associations and using the property in advertising, general media, marketing and promotions and then there is the grass-roots association, having people on the ground during the events. You can certainly liven things up by providing an active customer experience with your salespeople.
Sponsorship activation transforms your sponsorship opportunity into an integrated marketing program of its own. There's no reason to be satisfied with a generic package of benefits when you can build brand loyalty and boost sales at the same time. Successful activation will improve awareness of your brand as well as boost sales during and after the event you sponsor.
While activation is vital, it is important to keep in mind that not all elements of the activation toolkit are relevant to all sponsorships and it depends on the sponsorship property and contract as to what you are permitted to do.
Other examples of sponsorship activation are:
A well-publicised register-to-win sweepstakes will bring traffic to your point of sale at the event. It will also generate sales leads before the event as well as during it. Distribute coupons and samples at the event to encourage sales after the event. By doing this, you will build a foundation for future business with attendees.
You could also negotiate with the event organisers for a discount admission system. How this could work is if people buy your product and present a proof of purchase, they could receive a discounted pass or free admission. Encourage your marketing team to create something unique at the event to break through the clutter of all the other attractions there, and you'll notice an immediate return on investment.
As mentioned, social is key. Think, or speak to an agency, about the best ways to creatively capture audiences to achieve key objectives. While it is difficult to get your sponsorship activation 100% right first time, the key to ensuring you get it right sooner rather than later is by ensuring you have put into place a proper set of evaluation metrics.
A question often asked by people searching for an easy fix is: how much should I spend on leveraging my sponsorship rights? Some companies use the 100% model. What they spend on the sponsorship, they spend the same on leveraging. That may not be possible in all cases. What's important is recognising the need to activate sponsorship to maximise its effectiveness. However, trying to apply a one-size-fits-all formula to a discipline as diverse as sponsorship is to misunderstand sponsorship entirely.
As with all good sponsorship, objectives need to be set at the start. From those objectives come an activation strategy and ideally at that point, an activation budget. That budget will vary dependent on the objectives. It will depend on the type of sponsorship, and on the target audience. It will also depend on the length of the contract. It will depend on myriad factors. There just can be no 'typical'.
The decision to invest in sponsorship should not be taken lightly. However, if the sponsorship successfully puts the target audience first, is on brand and has clear objectives as well as a strong activation strategy, you are sure to see a healthy return on investment and impressed stakeholders.
Did you know: in each issue of the print edition, Marketing includes the very best opinion articles curated from our huge industry blogging community, as well as exclusive columnists writing on the topics that matter? Becoming a subscriber is only AU$45 for a whole year, delivered straight to your door. Find out more »