Media Monday: EMMA gives publishers strong digital stats, Network Ten strikes Grand Prix deal, Vevo tops 100 million monthly streams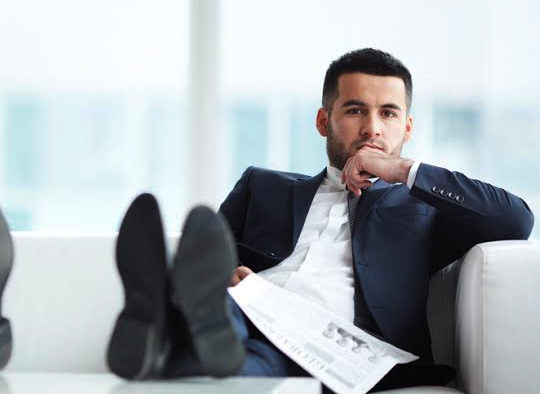 In Australian media news this week, publishers report strong audience growth thanks to EMMA's digital figures, Network Ten extends its deal to broadcast the Australian Grand Prix, Vevo tops 100 million streams in Australia, Stan invests in TV production deals and the ACMA releases online video content statistics.
EMMA year-on-year data: digital driving print media's growth
The latest data from Enhanced Media Metrics Australia (EMMA) highlights that "total newspaper readership" has increased, due to growth in digital audiences.
Total readership is up 1.1% to 16.4 million people, thanks to an 8% increase in readership of newspapers' online content (to 11.2 million people). Readership of printed newspapers declined 3% year-on-year (to 14.4 million).
Pacific Magazines is also reporting an audience boost: a 30% increase year-on-year to 16.5 million "consumer contacts" per month. This includes 8.8 million gross readership, which is actually down 0.6%, and a 1.5 million online audience (also down, by 18%). But the company's massive boost in audience on social media; up 213% year-on-year to 6.1 million, has allowed it to report the overall audience increase.
The company's standout performer, Better Homes and Gardens, retains its position as the most-read consumer-paid magazine in the country, with 2.5 million readers per month. It is reporting the largest year-on-year readership gain of all consumer-paid magazines, adding 66,000 readers.
NewsLifeMedia is reporting that it is the country's number one digital magazine publisher due to its 38.6% share of total digital sales, according to the latest Audit Bureau of Circulations survey ending December 2014.
EMMA data shows the company's print and digital assets collectively reach an unduplicated audience of 8.3 million people or 47% of the population over the age of 14.
The company retains its leadership in the categories of food magazines (2.2 million readers) and prestige home magazines (1.2 million readers).
Network Ten strikes Grand Prix broadcast deal until 2019
Network Ten will broadcast the Australian Grand Prix live for the next five years, after the network extended its partnership with Formula One Management to broadcast the FIA Formula One World Championship until the end of the 2019 season.
Network Ten will broadcast the 10 key Formula 1 races in 2015, in simulcast with Fox Sports. Fox Sports will also show another 10 Formula 1 races, which Network Ten will show in a 60 minute highlights program on the Monday night following the event.
For the first time on Australian TV, Fox Sports will also broadcast all practice sessions in full.
Recently retired Formula 1 motor racing champion, Mark Webber, has signed on to commentate the race in 2015 and 2016.
Vevo tops 100 million monthly streams in Australia
Music video and entertainment platform Vevo has delivered 100 million monthly streams for the first time in Australia, with January 2015 streaming numbers increasing 67% compared to the same time last year.
The figure for unique Australian viewers in January was about 8.25 million.
Mobile has driven the majority of the platform's growth, increasing 81% since this time last year. 46% of views are on mobile, 50% on desktop and 4% on connected TVs.
The platform streams new videos from stars including Rihanna, Kanye West & Paul McCartney, Taylor Swift, Ariana Grande and Nicki Minaj.
Stan invests in TV production deals
Subscription video streaming service Stan has invested in its first two production development deals – a Wolf Creek drama series from the producers of Underbelly, and Enemies of the State, based on the life of controversial Australian political figure, Lionel Murphy.
Both are to be six-part series and are currently in production.
Nick Forward, Stan's director of content and product, said:
"Original productions have always been part of Stan's programming plans. Before we move to the commissioning stage, we are thrilled to be working with such talented local writers and producers to kick off the development slate."
Stan's announcement fails to mention when the shows plan to launch and whether or not they will be available exclusively on Stan.
ACMA releases online video content statistics
The ACMA has released statistics showing the growth of the online video content (OVC) market.
'Supply and demand – Catch-up TV leads Australians' online video use' reveals the following insights:
52% of Australian internet users aged over 18 have viewed OVC,
44% of Australian internet users aged over 18 have watched catch-up TV in the past six months, making it the most commonly-viewed form of OVC,
households with children are the highest users of subscription services and catch-up television, and
nearly three quarters of Australian OVC viewers aged 18 and over cite their main reason for using the services as the flexibility to watch programs at any time.
The report notes the intensification of competition in the OVC market with Stan, Presto and Netflix all launching in Australia.