5 ways data can be used to activate meaningful marketing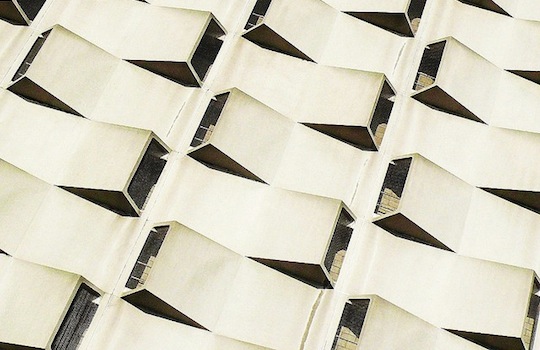 * This article is sponsored by and produced in association with Oracle to promote the Oracle Marketing Cloud white paper 'Modern Marketing Essentials Guide: Data Management', which can be downloaded free.
When you understand who your audiences are, you can strategically orchestrate and track the activities that will be most meaningful and relevant to the right targets. Here are five examples of multi-channel marketing action.
1. Leverage offline data for online advertising
CRM data is often overlooked when running digital marketing campaigns, but it could be one secret component to boosting effectiveness. The data in a CRM system pertaining to offline behaviour can, in some cases, be used to target anonymous audiences online. Providing technology that can manage data and orchestrate marketing campaigns is in place, online display, video, search and social advertising campaigns can all draw on information from a business' CRM, not just online behavioural data.
2. Expand marketing automation data beyond email to paid media actions
For example, users who have opted out of email marketing can be re-messaged with online display advertising. Likewise, you can re-message users who have not responded, with search and display advertising.
This also applies to the way cross-channel touch points support each other. For example, one user can be served an email, a display message, and a site experience that all match.
3. Target anonymous online audiences on a mobile device
As marketing automation gets more sophisticated and device usage fragments, the channels through which a marketer can reach its target audience and customers expand.
From sending push-messages on mobile devices after a user downloads a business' app, to conducting online advertising campaigns – the smartphone itself brings in extra layers of data, thereby empowering the data-driven marketing further. Location-based data is one example, creating the potential for highly contextual communications that are even more relevant for consumers.
4. Create an audience with any combination of first-party data to influence search actions
Audience data can be used to create custom messaging in paid search advertising, increasing the channel's effectiveness.
The goal is to apply the right messages across all touch points and channels that you, the marketer, engage with your audiences. You can take your marketing communications beyond basic advertising and truly emulate that customer centric organisation that everyone promises to be.
5. Create look-alike models of your best customers to drive future audience creation.
Whats a look-alike? It's when first-party data – your CRM, loyalty program, point of sale – is used to build a picture of the common characteristics of your best customers. If a group of users exhibits similar online behaviour to your best customers, they look alike, and your marketing automation tactics can change to target those users at a high priority.
To learn more about activating meaningful marketing through best practice data management, download the Oracle Marketing Cloud white paper 'Modern Marketing Essentials Guide: Data Management', in which you'll learn how to take your first steps down the path to taming your big data beast.
FEATURED RESOURCE: Oracle Marketing Cloud has made the white paper users to create this article free for download. You can access 'Modern Marketing Essentials Guide: Data Management' here » 
Image: 'Switches' / Amaury Henderick / CC BY-NC-ND 2.0 / via Flickr.