Media pitching tips: how to gain the attention of a journalist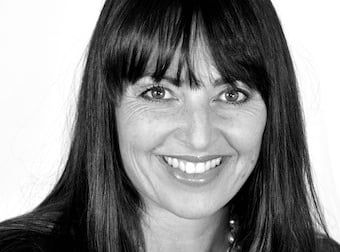 If you want a journalist to interview you for a story, you are going to have to get their attention. One of the most effective ways of doing this is by sending them a media pitch. Most pitches are sent via email, but you can also choose to pick up the phone and talk to a journalist, although many prefer email contact.
Writing a media pitch is different to writing an article or a blog post: it is about gaining the interest of a journalist about your story in order for them to want to write an article about an issue or topic of interest you are an expert in.
Basic structure tips
The basic premise of a media pitch is to outline the issue you can talk about and explain why you are an expert in this area. There are some basic structure tips to remember while writing it.
Always use the journalist's name and make sure to double check it is spelt correctly. A journalist will ignore your email for a lot less than getting their name wrong.
In the body of the pitch make sure to state who you are, the topic you can be interviewed on, why this topic is interesting to the journalist and explain why you are an expert.
Try to make it no longer than three or four paragraphs, much longer than that and you will lose the interest of the journalist you are trying to attract.
Lastly, always include contact details, whether this is your email signature, or you include it at the bottom. Some journalists prefer to email and others prefer to call, always give them the option by providing these details.
Pitch ideas
Journalists are looking for angles that are newsworthy, timely and interesting. If there's nothing particular contentious or newsworthy going on in your industry that you can comment on, there are a number of ideas to keep in the back of your mind:
Business milestones, eg. 10 years in business,
evergreen stories such as an accountant pitching about tax tips around June 30,
award wins, or
human interest – the stories behind your business.
How to develop story angles
When developing angles around your business there are some key pointers to keep in mind to ensure you capture the attention of a journalist.
You need to tailor your story idea to the publication you want to send it to, think about the publication's target audience – what could they get out of the story you're thinking of sending the journalist?
Read the news every day, as you need to be on top of what is happening in your industry and those industries you are trying to target. You should also read the publications you want to be quoted in, in order to understand the style of the publication and the different journalists who write for it.
Lastly, listen to your customers or clients. Is there a particular issue or question frequently coming up in your communications with them? A trend may be starting that you can pitch a story idea on.
Pitching a media angle to a journalist doesn't have to be difficult, you need to put in some time and effort into tailoring it, ensuring you have a hook that will make the journalist interested enough to give you a call.