Meet the the cosmetics brand taking over the world with creativity, positivity and lots of colour
Marketing chats to Helen McGee, head of marketing at 3ina Cosmetics, a brand-new make-up brand that plans to open 300 retail stores around the world in the next three years with a brand built on creativity, positivity and lots of colour.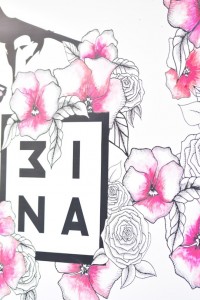 3ina Cosmetics (pronounced 'mina' – the '3' is about putting a twist on things) is barely six months old. After launching its flagship store in Covent Garden in February 2016, it began an epically ambitious world tour, opening stores in Athens, Milan and Melbourne. A second Melbourne store at Southland will follow as part of the brand's aggressive expansion plan that will see upward of 300 stores launched worldwide over the next three years.
3ina is the brainchild of retail entrepreneurs Pablo Rivera and Mark Eve and aims to bring 'fast beauty' to customers. The brand plans to take products from conception to market in just four months, as opposed to typical development cycles of up to three years. The company has employed the MarioTestino+ agency as creative consultant to oversee brand identity, trends and vision.
The brand's head of marketing is Helen McGee, previously of Net-a-Porter and an Aussie expat living in London.
"It's brave, bold beauty," she says. "It's time: the world is ready for a beauty brand that treats its customers as intelligent creatives. The products are super fun, the colours are ridiculous, there's a lot of play-making to be had. It's a bit of a marketer's dream."
We chatted with McGee on her trip to Australia to open the first store here to ask her about the grand plans for a brand that uses inspirational and authentic women as core catalysts.
Marketing: How's 3ina going about differentiating in a pretty crowded category?
Helen McGee: There's a lot of makeup brands out there. What differentiates 3ina, and why the world needs another beauty brand, is the story of creativity, colour and identity. That's the thing that was quite appealing and intriguing for me – the thing I thought I could get behind and believe in. It's about really being confident with who you are, but still being able to have fun, right?
Everybody likes to play, to experiment. There's a stream of professionalism in the beauty industry that some brands are really strong and amazing in. There's the stream of conformity and a particular view of what beauty is, that another set of brands really conform to and meet the needs of. But, I think there's a really amazing new opportunity – that particularly social media has driven – whereby people's identities are no longer critiqued.
It's not cool to be critiquing someone's style anymore. What's actually cool is to be on board, to be supportive, to be positive. There is a valid space in the market for a brand that meets those needs, with creativity, positivity and lots of colour. There's over 90 colours in the nail polishes alone.
Beauty brands traditionally preach to conformity. They preach to not standing out, to going with a particular look of the moment, to being part of the crowd. Now things have  moved on. In the current campaign 'Girl Squad', the spirit that's coming through is really about that tipping point that I think we've reached, where it's not cool, anymore to think that somebody's not to a level just because they're doing something different.
Difference is actually what's cool. We gathered three amazing talents: Georgie, Isabel and Grace, who represent that. They're all very individual, different people with different styles. But they can hang together. I think that truly represents groups of friends nowadays. 10, 20, 30 years ago, groups of people were groups of conformity. Now you see groups of people and it's groups of individuals. Individualism is a subculture in itself. Take it and make it your own. It's all about creative expression.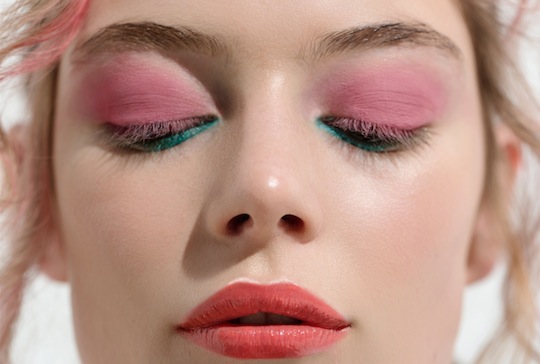 M: Who's the customer? 
HM: We call them 'makers'. People who are inherently creative, who are makers of their own careers and destinies. When I do casting for campaigns we're not looking for blank canvas models. I don't look at modelling agency websites. I go casting through Instagram for people who embody trends we're looking at, or have a spirit about them that's really strong and interesting.
For me, it's about targeting that customer who is really confident in who she is, has her own style, that is inspiring to others, and giving her the creative tools that she needs. I do some degree of traditional segmentation, because the reality is with a lot of the media that you buy and the tools that you work with as a marketeer, that's the way you have to use them. But, I absolutely am targeting a movement in social. A mindset that is confident, that creates her own destiny.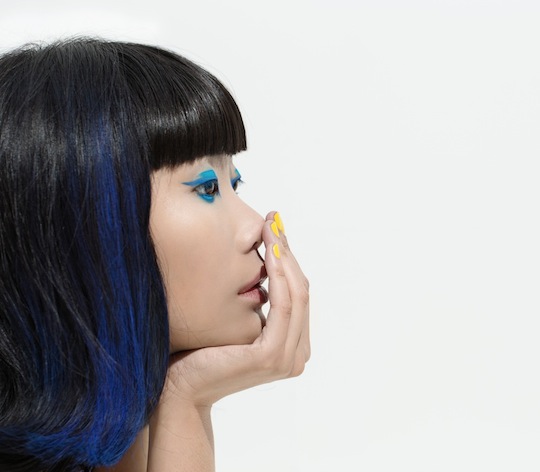 M: What's the channel strategy?
HM: Currently the strategy is exclusively through our own distribution channel, our own stores, not in department stores. Shortly, in the winter season in Australia, ecommerce will be coming. 
M: Tell us about the store experience.
HM: It's all part of our commitment and absolute obsession with the brand, and making sure everybody's getting the experience. Especially while we're so new. That everybody sees what the brand is about. There is a lot of attention to detail in terms of the experience, and that comes through in every aspect. The architecture of the store and the interiors. They're very linear. They're very monochromatic. They're a very luxurious experience that you would typically find in a very high-end brand.
My background as a marketeer is that I'm the ex-head of marketing for international for Net-a-Porter, and our tech guy comes from Apple – we're all from that world of high-end experiences.
The store itself is at the heart of that. That monochromatic, linear, clean lines come through as a dominant aspect the moment you walk in. What really takes your eye, and what is all over Instagram, is the colour pop that is the product. It is very reminiscent of Pantone colour charts. They're a designer's dream.
There are massive digital displays. In fact, unusually for a retail brand I would say, where you would typically have 80:20 printed to digital in-store media space to work with, we're the opposite. All the lead campaign assets for 'Girl Squad' are digital. It's all digital first. We shoot amazing beauty shots, but the moving image is at the heart of the storytelling for the brand.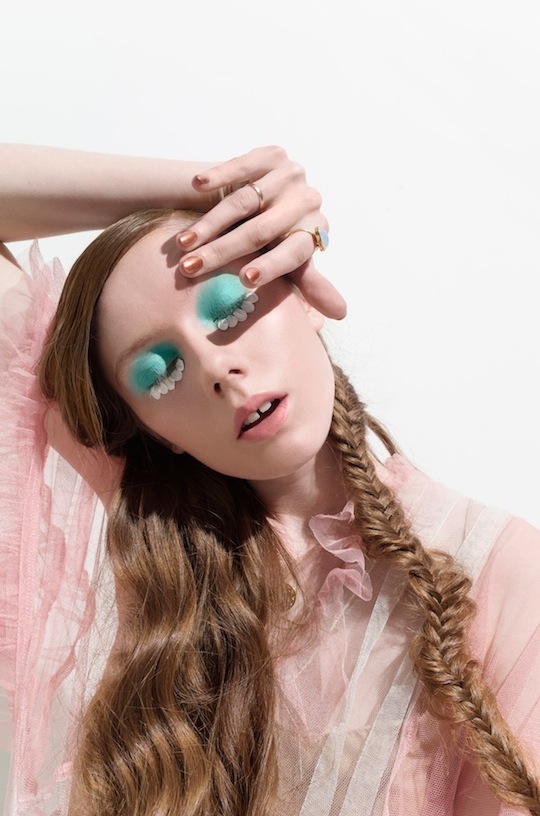 M: Can you go a bit more into that communications plan?
HM: Website, social, app and in-store are really our strongest channels.
We also do a lot of PR. There's nothing more authentic than getting your product into people's hands, them being able to experience it. When you're new, people have to be able to try the quality for themselves.We go up and say 'hi' to a lot of press, a lot of influencers, and people who embody the brand, even though they haven't met us yet. We do a lot of work with influencers. Social media is one of the paid media channels that we're leveraging.
The store space itself was really an out-of-home opportunity, with an audio opportunity as well. As we build up all the stores, we actually have a central hub, where we control of those digital audio-visual assets. From my office, we can choose to have global brand stories going out through all of those channels. Or we could also compliment that with some more localised chapter core elements. It's all quite high-tech really.
M: What does the app do?
HM: The app is currently not too different to the website, but it does have built into it a feature that some people might like: a Tinder-esque type of thing where you can swipe left or right to play with products and determine your customer profile with us. It's a fun 'tell us what you like' playable mechanic.
M: As ex-Net-a-Porter I expect content is a focus. 
HM: As part of our campaigns, we shoot a lot of content for the web, for social, digital channels, including the digital properties in stores. We worked with a great art director on the recent campaign. Her name is Eleanor Hardwick, to create some of those assets. We also will be launching later this year an editorial proposition in full. More to come on that later. 
Content and commerce are just so intertwined now. You can't really do commerce without content. It's gone beyond the 'how to'. People want to know the stories behind the products, but also the people. My vision for that platform is absolutely that it will be contributor led. I don't necessarily plan on building my own editorial team internally. We will have some internal editorial, obviously you need some, [but] my plan for that is to hand it over to our makers. The brand will be in the storytelling hands of our customers.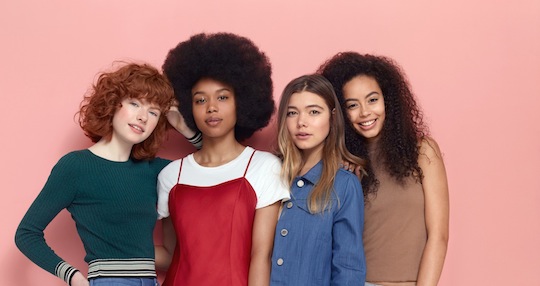 M: The company has pretty aggressive growth plans. What geographies are you looking at and what's behind the fast expansion?
HM: We are very lucky to have an amazing set of investors who bring experience across a lot of different markets. The ones that I can share with you that we're next exploring are South Africa – which has been a great one, lots of amazing talent there, I can't wait to launch in South Africa – then a few more European markets.
Mark Eve and Pablo Rivera, our founders, are veterans of the retail industries. They bring the expertise and the network to be able to do this type of thing. I think also, what we've managed to do, because we have the benefit of being a brand-new brand starting from scratch, you get to challenge a lot of the traditional ways of going about doing business.
And, although it looks like it's happening really fast, they've been working really hard for nearly two and a half years. Now we're ready to switch all the lights on. Along that journey, they have disrupted a lot of the traditional logistical elements to be able to deliver product to market a lot quicker. Traditional timelines in beauty can be anything from 12-24 months to bring new product to launch. We're able to do it in about four months. We're a lot nimbler than the bigger, established brands in a lot of different ways, which is helping us take the brand to new markets with the product to support it and the content.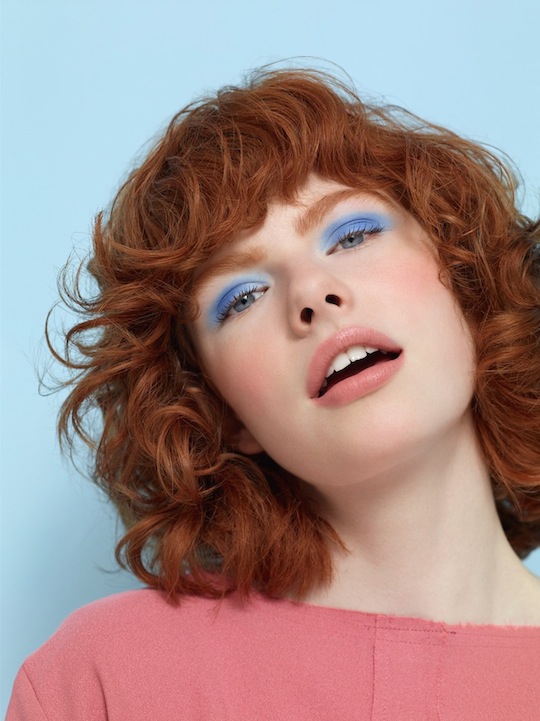 M: Is the Southern/Northern hemisphere seasonal disconnect still an issue for a global brand?
HM: If I'm brutally honest, I think that social broke that. That traditional mindset of the fashion industry, where you have very specific timing for your seasons – spring/summer, fall/winter, pre-fall collections, cruise collections – that really was for an era where people would plan their wardrobes six months ahead in a sort of fantasy world.
Our customer, she's buying for now. It's very much buy now, wear now. It's in the moment. But, I think, particularly when your brand is built around colour stories, the ability to transcend weather is a lot more of a possibility, because she sees, in the palm of her hand, every day, the moment she wakes up, until the moment she goes to sleep, the same global trends, wherever she is.
It's been added to, and twisted, and made a wonderful version of itself, when it lands in whatever market she lives in, as being personalised to the local taste, but, overall, there are big things that tend to carry. It's almost underestimating her to think that she would want to wait six months for the new trends. She wants them now.
I can give it to her now. She doesn't have to wait for me. What we do do is have a little bit of sympathy to the fact that it's cold when it might be warm somewhere else, and we give her a range of options. If it's all about metallics, what we might be doing is giving her some of the darker, deeper burnt metallics for the seasonal climates where it's a bit more of a 'rug up' moment. If it's more sunny for you, we're going to offer you, still the full range, but maybe up-weight some of the lighter tones if it's more of a summery time.
That's the way we manage it. I think that's the way things are now. Those old days are gone.