Inside Heineken's upcoming 'City Shapers' festival
Marketing spoke with Nada Steel, marketing manager at Heineken Lion Australia, about loyalty, events and experiential campaigns and the upcoming Heineken City Shapers Festival.
Having worked in the beer industry for 16 years, Nada Steel is in her eighth year at Heineken Lion, her third as marketing manager. In that time, she's witnessed the proliferation of beer brands in the Australian market – and consumer's repertoire of favourites – grow rapidly.
In order to engage with a new type of consumer, Heineken invests significantly in event and experiential campaigns. In August, cities around Australia will be included in the Heineken City Shapers Festival, forming part of the brand's ongoing 'Open Your World' platform, celebrating the cultures, people, music and entertainment of the world's cities.
Particularly centred in Melbourne, but also activating in Brisbane, Sydney and Perth via a partnership with Time Out, the festival features street art, custom packaging, and instalments in the cities celebrating their night life, dining, culture and music.
Heineken will support the Festival campaign with digital, PR and out-of-home media. Impactful out-of-home activity will be created through a partnership with innovative street artists, Apparition Media, who will bring the campaign concept to life through a series of impactful murals. Heineken will also take over the night skyline in high traffic areas across Sydney, Melbourne, Brisbane and Perth with impressive displays to be showcased over six weeks.
As part of the Festival celebrations, Heineken is releasing special City Edition packaging across its six- and 24-packs, with 18 different global cities featured on the Heineken bottles. The packaging is available nationally throughout July.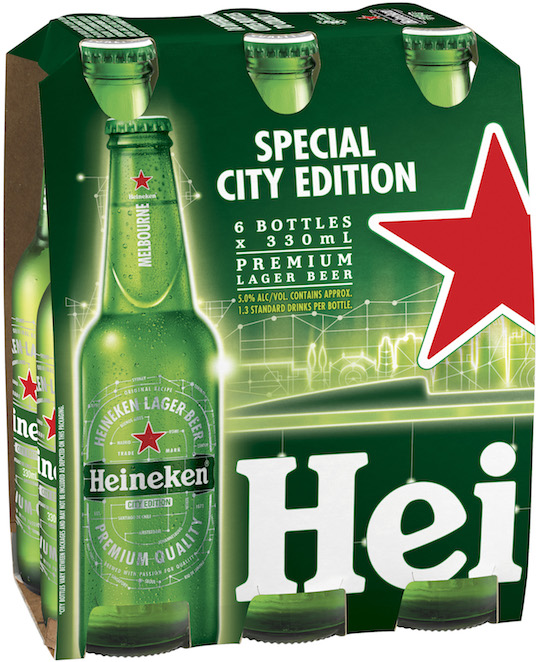 Marketing: The beer industry, levels of consumption and the way consumers choose and enjoy beer brands have changed radically. How has your job changed over this time?
Nada Steel: In 16 years you do see a lot of change, mainly in the sheer proliferation of brands, what consumers are actually drinking. When I started, consumers would have two beers in their repertoire. They're now up to 4.2. Consumers are loyal to many brands, not just one or two.
It's definitely harder to connect with consumers these days. They're consuming media in a much more fragmented way. Much more choice, means it's more challenging to connect with consumers. Also, consumers are very savvy, They're looking for authentic brands, they've lots and lots of choice. Definitely, an ageing population makes it a different challenge, in terms of the products that you offer and try to also recruit a new generation that are used to drinking sweeter drinks.
–
Related: Marketing spoke with Heineken at this year's Australian Open tennis tournament about its 20th year of sponsorship at the Open »
–
M: You mentioned loyalty, would you say the average Heineken drinker is a loyal one, or do you focus more of your efforts on attracting new customers?
NS: There's two parts to that. We're the third most adored beer brand in Australia. That's across all beer brands for 18-29 year olds. We definitely have loyalty on the brand, but I think one of the famous sayings around the industry is that penetration is a leaky bucket. We're constantly recruiting consumers as well, not just maintaining our adorer base.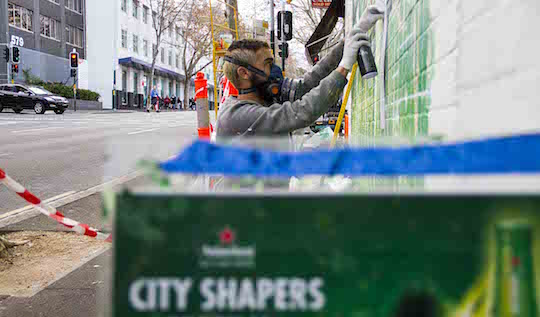 M: How does the festival campaign hope to engage consumers and promote the brand?
NS: The brand proposition for Heineken is 'open your world'. Experiential plays such a huge part for us, it always has for Heineken, it's just that we're probably doing a little bit more about shouting it out. It's how we bring the brand proposition to life in a locally relevant way.
For our consumers, you've got one in three in Australia that are born overseas. This is not news. Everybody knows how multicultural Australia is.
What we're trying to do is celebrate the best of those vibrant global cities that have shaped the Australian marketplace. What we want to do is actually open those consumers' worlds, let them go beyond their borders, and have that experience here physically in Australia.
Australians love to travel, but we can't do it all the time, so we're trying to bring the best of those vibrant cities here locally. Not just in Melbourne, we've partnered with Time Out to bring these events nationally as well.
M: How important are events and experiential as a whole part of your marketing push, and how effective has it been in the Australian market?
NS: I guess, for us, even though we're the third most adored beer brand, we've been around for a long time. The way that we forge a deeper connection with our consumers is through experiential. It's the best way for us to bring the brand personality to life. It continues to be important for that reason. It is a proven success factor for us, and is something we know our consumers enjoy. It's also something they expect.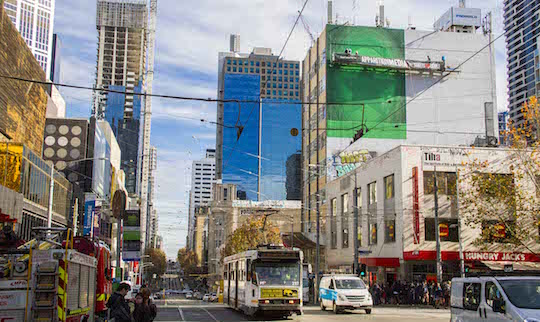 M: How will social media be integrated into the campaign, and is it an important focus for Heineken on this campaign and others?
NS: For us, the consumer connection piece is more fragmented these days, but, our consumers are heavily into digital and social as part of their media consumption. So, if we want an opportunity to connect with them, and to share our proposition, we let them know how they can participate in our locally relevant activities. That's where we need  to play in digital and in social, that's why we've got a heavy presence in outdoor at the moment as well. Really, we use that as a bit of an awareness, and an amplification driver, so, trying to amplify the fact that we have these festivals, and how they can get involved.
But also, we want to encourage them through our influencers that we've got as part of the campaign and also, once the campaign's over, we want them to share those experiences. We've got a lot of great artists that are doing the outdoor murals for us. They're doing a lot within the social media space, and what we're doing is a little bit different, a little bit non-traditional, so we want to make sure we actually amplify that through those channels.
* * * * *
Purchase a subscription to Marketing for the latest opinion and insight into Australian brands and campaigns
* * * * *