MMA: Despite growing pains, mobile's stellar run to continue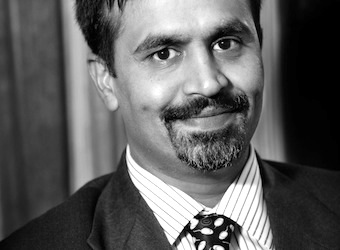 It doesn't take a lot of crystal-ball gazing to see that this year is likely to be another one of great highs for mobile devices, and mobile marketing.
Australians continues to ride the crest of the mobile wave, as Telstra approaches the one millionth device connected to its 4G network, While infrastructure continues to improve (including the on-going rollout of the National Broadband Network) the mobile space still looks like it might be going through its own growing pains.
A report from Deloitte suggests that the continuing interest in mobile devices will drive demand for wireless broadband data, and that this will be a problem because Australia, like many other countries, has a limited amount of wireless spectrum available. This may create bidding wars and higher prices as telcos bid for available spectrum, but could also risk creating monopolies as successful bidders could charge premium prices for their wireless services. With demand outstripping supply, this will be an interesting space to watch. Additionally, communications infrastructure in rural areas is still less than optimal in certain places, with the reverse problem (excess load) being an issue in urban areas.
But that's all gloom and doom – for the average mobile user, this year may be the time for rejoicing, as more services migrate to the mobile platform, and more marketing campaigns compete for user attention. Because mobile audiences are far from passive, brands that best engage with their audiences (either over social platforms, or specially-created apps) may be the ones with the most impact. More local/location-based services, too, are likely to appear, providing more relevant content, and making that mobile device much more valuable.
The tablet form factor is also improving in popularity, and in many cases is not quite as dependent on freely-available mobile data. Many tablet users find that wifi access is sufficient, enough to let their tablets shift the nexus of computing from the desktop or work table to the couch. This leisure computing is also prevalent on the mobile phone, as mobile games continue to be popular.
For mobile marketers, greater awareness is good. Many companies are taking pains to ensure that their online offerings include a mobile-friendly alternative, as a must-have alongside social media presence. For marketers, this is probably also a sign that the time is right to ask 'what about mobile' when planning campaigns – organisations that are savvy enough to take mobile into account on one front are more likely to include it on others.
Improvements in analytics technology also allow better modelling of the customer's purchase journey, and where once the final decision might have been over-valued, analytics make it possible to measure the contribution provided by various touchpoints throughout the process. Today's consumer is less likely to be persuaded by single exposure to a brand, or by a single ad, but instead is more likely to watch a TVC, see a print ad, check out a website, download an app, and otherwise engage with the brand (including checking online review sites and comparison shopping) before taking that final step. Attribution modelling and analysis can make the contribution of separate media more explicit – and this will also help break down the silos between media channels and pave the way to more holistic marketing campaigns.
It won't all be blue skies and meat pies, but at least on the mobile front, it looks like there are numerous ways to go, and most of them are good ones.
Did you know: in each issue of the print edition, Marketing includes the very best opinion articles curated from our huge industry blogging community, as well as exclusive columnists writing on the topics that matter? Becoming a subscriber is only AU$45 for a whole year, delivered straight to your door. Find out more »