Mobile commerce and banking: moving consumers from showroom to sofa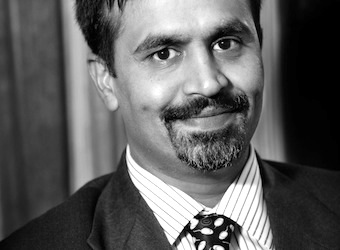 Commonwealth Bank (CBA) recently announced an increased focus on its mobile banking systems in what was another signal that Australian consumers are becoming more comfortable with their mobile devices.
CBA's numbers speak volumes: its Kaching app has already had 700,000 downloads and counting, having processed more than $3 billion in transactions in 2012, and mobile now powers 46% of all banking transactions. That is just for a specific mobile banking app – CBA also reports that almost one in three Australians now accesses Netbank services, and that over 50% of those NetBank logins occur via a smartphone or tablet device.
Capitalising on the digital boom over the Christmas period, PayPal Australia has estimated that 22% of Australians used a mobile device to make a purchase, and that $5.6 billion worth of purchases were made on mobile phones by the close of 2012.
Almost a third of purchases made on mobile devices occur between 8pm and midnight – and this might be a clue as to the allure of mobile commerce and mobile banking. Using mobile devices frees Australians from the tyranny of operating hours, limits the time spent lining up to get to a bank teller, and allows busy working adults time-shift so that they can do what they want, when they want.
In other words, mobile commerce and mobile banking are moving these activities outside of trading hours and into the comfort of people's homes, where they are free to take care of their financial transactions at their own leisure, and where they can shop from the comfort of the living room sofa.
Australia truly is the lucky country, as its infrastructure supports precisely this sort of activity. No wonder Australians have the highest tablet take-up in the world – the Australian Communications and Media Authority reports that 29% of Aussie homes access the internet via a tablet. This may also be why Microsoft is offering its Surface tablet computer in Australia ahead of other nations, in the hopes of taking advantage of our fondness for the flat screen.
The level of connectivity here supports the use of these devices, and it appears that people are happy to use these devices to make the most of the limited free time that they have.
This comes as no surprise – mobile marketers have always known about the promise and potential of the mobile device. But it is only now, as infrastructure has matured, and as services and technology have come to support the extended use of these devices, that we are beginning to see how powerful mobile really can be.
It is doubtful that even five years ago anyone would have foreseen that millions of people would be paying bills with a handheld device that they carried with them all the time. Even ploughing through their Christmas shopping without leaving the comfort of home, using their mobile tablets with a hot cuppa close at hand seemed implausible, but now it's a given.
Sources:
CBA responds to mobile banking demand
www.financialstandard.com.au/news/view/24274473
M-commerce spikes in Australia
www.econsultancy.com/sg/blog/11336-m-commerce-spikes-in-australia
Australia has highest tablet take-up in the world: study
 www.smh.com.au/it-pro/business-it/australia-has-highest-tablet-takeup-in-the-world-study-20121218-2bkie.html