Mobile myth busting: 10 mobile marketing porkies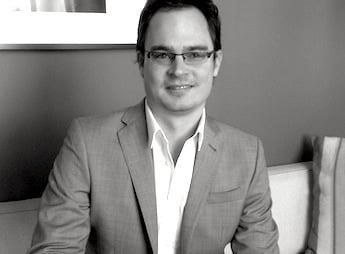 With mobile advertising set to grow by 67% in 2013, it's a hot and controversial topic that is generating strong opinions on all sides. Some claim that mobile isn't a good investment choice while others think it's the only place to spend advertising dollars.
The Mobile Marketing Association has recommended that the money spent on mobile advertising should sit at 7% of marketers' total advertising budget. With this figure projected to increase to 10% over the next four years, and new data from the Interactive Advertising Bureau of Australia showing that despite the slow decline in general advertising, online, mobile and video ad spending have generated twice as much growth throughout each quarter of this year.
It's clear that when you cut through all the hype and look at statistics like these, mobile advertising is on the rise and is a powerful medium for those who have taken the time to test and learn.
So why are there so many misconceptions around mobile advertising, and how can we debunk some of these myths? Here are the top ten porkies being told about mobile advertising:
1. Only young people and those without money are using mobile devices
If there's one myth that gets thrown around about mobile users in general, it's that they are teenagers who aren't responsive to the advertising on their tablet or smartphone. With 73% of 18 to 29 year olds now using a smartphone, it's true that Gen Y are the most connected, but with 66% of 30 to 49 year olds also carrying a smartphone in their pocket, the demographic is changing. In fact Telsyte predicts that 30% of tablet ownership in Australia will come from this demographic next year. The bottom line is, people are using more than one device to connect to the internet and browse their favourite sites, and it isn't just young people taking part in this trend.
2. Our TV commercial is more important than launching a mobile site
While TV and newspapers once dominated the realm of advertising, it is becoming more and more apparent that today's audiences are fragmented and spread across multiple mediums and screens. In fact according to new research from Google and IPSOS, 77% of the time we are watching TV, we are also using other devices and 49% of the time that's a smartphone. According to this research from Google, "these  instances present the opportune time to convey your message and inspire action. A business' TV strategy should be closely aligned and integrated with the marketing strategies for digital devices".
Some brands hesitate at the idea of having a mobile site or strategy because they already have an effective, traditional campaign, but they run the very real risk of disenfranchising a whole array of users because they lack vision and are unwilling to place mobile at the top of their list of priorities.
3. Understanding mobile is too hard
'We're only just understanding digital media and now we have to move on to mobile, too?'
This may be your first thought when trying to make sense of a mobile strategy, but just because you're dipping your toe into mobile doesn't mean that you need to get everything done now. Taking things one step at a time and even making a few mistakes, will allow you to understand the mobile advertising space, develop a strategy and plan at your own pace.
4. All mobile is good for is app engagement and phone calls
The Australian Mobile Phone Lifestyle Index (AMPLI) found that 51% of mobile phone users accessed the internet more than once a day from their phone, 55% use their phone to access information and 45% use their phones for entertainment purposes at least daily. Today's smartphones are designed and used for much more than apps and phone calls, and with user engagement so high, marketers would be foolish to ignore the advertising opportunity that comes with this. If you pick one or two key outcomes per campaign and develop your key performance metrics over time, you can begin to tap into such opportunities.
5. I don't notice mobile ads, so why would my customers?
A sample size of one has never been proof of much, and it's easy to mistake the nature of our own experiences. When it comes to making decisions about digital advertising and especially mobile, we need to resist the urge to go with our gut. Instead, we must rely on the data that demonstrates the facts. On smartphones and tablets we are seeing much higher engagement levels and a captive audience being translated into brand recall and purchase intent, which in some cases is two to four times greater than that of the traditional PC screens.
6. Mobile ads aren't engaging enough
It has been claimed that mobile is not a branding channel and that mobile advertising isn't engaging enough, but, according to the AMPLI, 54% of Australians have engaged with mobile advertising. It may seem to some that static mobile ads and simple text based ads are not as effective as their bigger brothers on the web, but engaging content is a far more powerful driver of ad effectiveness. When you add to this the interactive new rich-media and video formats that are available, it is clear that smartphone and tablet advertising is a very powerful channel for brands.
7. There is not enough real estate on mobile to get my message across 
How often have you heard the saying it's not the size that matters but what you do with it that counts? This could not be more evident than in the case of smartphone and tablet screens. While screens are becoming bigger and bigger and devices becoming more and more varied, it's important that you focus on targeting customers with simple, relevant messaging that leverages the unique attributes of mobile. If you must have more you'll be amazed at what can be achieved with rich interactive mobile creative.
8. Our third-party tracking doesn't support mobile
While in the past some companies didn't offer substantial mobile advertising tracking, most third party providers are beginning to take mobile advertising seriously and offer this capability along with traditional advertising monitoring. If your third party tracking solution doesn't offer mobile, it might be time to look for another partner. Setting up benchmarks for mobile advertising is another way to make sure that you're on the road to mobile advertising success.
9. None of our competitors are on mobile so why should we be?
You only have to look at the winners of this year's Cannes Lions advertising festival to realise that some of the biggest companies in the world are using mobile advertising to reach their audiences. Take Coca-Cola for example – the company's reimagined hilltop campaign won the mobile category at the awards, with its message of 'send someone a free Coke' relying solely on mobile banners to start its engagement with customers. Instead of worrying about what your competitors are doing, it's the leaders not the followers who will reap the rewards of what these new screens have to offer.
10. If it isn't broken, why fix it?
Apathy is a quintessential Australian attribute, but this mantra is a poor way to view the concept of mobile advertising. Businesses may say that they only run TV commercials or invest big in digital, and that their other channels are performing well, but the fragmented nature of advertising shows us that engaging with multiple screens is the only way to reach these fragmented audiences effectively.
While it is true that mobile advertising can be a little daunting for new players, nothing worth doing is easily won. There is a huge opportunity waiting for brands willing to make their break into the mobile space, and now is the time to invest and build this knowledge base for your brand while debunking the myths that surround this new and, to some, unfamiliar medium.