Money is sexy, so why is finance boring? – Mastering the art of marketing money
How do you advertise financial services when nobody wants to talk about them? Jac Phillips and Vanessa Stoykov reveal their secrets on how to successfully market money, in a field too often clouded by taboo.
This article originally appeared in The Money Issue, our April/May 2018 issue of Marketing magazine.
Jac Phillips:
I desperately tried to talk him out of hiring me. I wasn't the 'banking type' and financial services wasn't an industry I could get excited about marketing. I knew nothing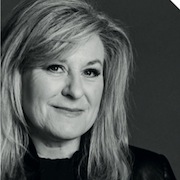 about money (other than how to spend it) and what little I did know wasn't something I discussed much with anyone. Money didn't engage, motivate or compel me. I was back from a four-year stint in Asia, marketing global brands that did engage, motivate and compel me, but as the breadwinner in our family, I didn't have the luxury of being choosy. The Asian savings were depleting and there
were three hungry mouths to feed at our new place in Melbourne.
He seemed nice enough. I related to him as he had been in agency-land just prior to landing this gig heading up the marketing function for one of the big four banks, so we had a bit in common. He was creative too. He could see lots of potential in using storytelling in a creative and clever way, because helping people manage their money effectively was very meaningful. Ooh meaningful! I love a good purpose. He got me – 'maybe I should give this gig a go?' But in order to save face I suggested we should start with a short-term contract. He said six months, I suggested four, just to see if they liked me, if I was what they were looking for.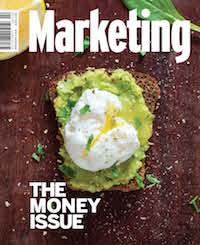 For me, it meant that after four months of doing something pretty dry, I could escape! Ignorance can be bliss, but in my case it meant I had no clue and could easily have missed this amazing opportunity, which became one of the best career decisions I ever made. Thank goodness he was desperate and needed an experienced marketer. Thank goodness he looked outside of the box for that person. So I started in the role, was given instant access to incredible resources in people, budget, agency support and access to training and development. I was blown away. Blissfully unaware of just how strategically and seriously the bank took marketing, my respect grew very quickly for those leading the business. Not long after starting I said to him, "You mentioned storytelling and I want to explore this more, as I think it is exactly the direction we need to take." – not only to differentiate our marketing proposition from competitors, but also because I could now see just 
how much financial content (which could appear complex and dry) I had at my disposal to educate, engage and encourage action.
I read about a conference coming up with the theme 'how to creatively market financial services' and just knew I had to attend. It could be the silver bullet I needed. That's where things became very clear to me. Call it 'divine intervention' because right towards the end of that conference a beautiful angel walked onto the stage and began a presentation. It wasn't a bank person. It wasn't an Aussie male (our industry used to be full of them, thankfully that has changed in recent years) and it wasn't someone talking about PDSs (product disclosure statements), regulation, TV advertising or direct mail. She was talking about new channels (digital marketing was just starting to take off then!) and new ways of creatively speaking to customers. She spoke of a world in rich colour. The future was now and I realised I didn't have to face this saintly journey alone in bringing a fresh new way to sell banking services andproducts. I had an ally and she was speaking my language! Let me introduce Vanessa Stoykov.
Vanessa Stoykov: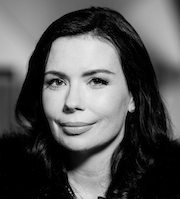 There's a line I quote when I give talks: money's sexy, so why is finance boring? Very few master the art of marketing money or financial services. We've all seen the white, middle-aged couplewalking hand-in-hand along the beach in typical bank scenarios, but to market the money industry with originality and purpose is an art form. For many years, Jac Phillips was the client and I was the agency owner who ran the content marketing for parts of her bank. In that time I learned plenty. She is a marketer who knows when she's onto something, can back it up with data every time and has that sense of originality and entrepreneurialism that only creativity and experience can bring. For the past 19 years I have run a creative production business and an online learning business for finance professionals. Working with her, I uncovered a few secrets about successfully marketing money:
Make it personal – 

Money is impersonal and often taboo. One way to change that is to make it real. Make it people-focused and personality-based. Know and understood that to get a deeper relationship with customers, you have to get personal with them.

Look and sound different – 

We all have budgets and time-frames, but finance must be marketed in a sophisticated way. In finance, getting marketing through legal and compliance often means leaving out the personality. To own a space, colour, image, tone and cleverly adapt it to various channels is of value when marketing money. To do that, you need to have – or be – a client who tenaciously pushes their organisation into being different, even if the lawyers aren't happy about it.

Break taboos – 

As a society, people don't like to talk about money. We all love showing what it can do and the freedom it can buy, but very few people actually talk about money in a way they would about something like real estate. The more you can make your marketing educational, interesting and part of an everyday conversation (that means relevant) the more you will cut through and influence people to think and act differently.

Work with people who are creative and passionate – We figured out very quickly that diverse groups of people who are allowed to openly share their diverse perspectives give brands a real advantage. A combination of creative and industry experts incorporating insights directly from your target audience means rich discussions and new ideas for articulating banking products and services. The fewer bankers involved the better!
Back to Jac:
Thirteen years on and I'm still marketing financial services. It's an an industry I love and of which I'm grateful to remain a part. Stoykov has gone from strength to strength and she's about to publish her first book, The Breakfast Club for 40-Somethings, about how we manage our money better (if only I had that 20 years ago!). Together we've racked up more than 40 years in the industry. We're grateful for having met, but most of all we are grateful for the financial services industry that exists in Australia. It is strong, generally well run and has allowed many Australians to save, grow and protect their wealth in order for them and their families to ultimately live well. Now that's sexy!
Vanessa Stoykov is founder and group CEO at Evolution Media Group
* * * * *
To purchase a copy of the latest issue or a subscription to Marketing, visit the online shop »
* * * * *
Image copyright: djoronimo / 123RF Stock Photo