Monocle's Tyler Brûlé on brand extensions, branded content and making money with print
Tyler Brûlé, the journalist and entrepreneur who founded design magazine Wallpaper in the 90s and then Monocle in 2007, chats to Peter Roper about his successful publishing and creative agency businesses and how editorial and advertising do – and don't – work together.
Hundreds of pages thick, with distinctive covers of white and yellow on black, magazine Monocle covers global affairs, travel, business… whatever's important to the jet set, to which Brûlé belongs. It's the magazine of choice for coffee tables and tray tables around which looking intelligent and worldly is of utmost importance. 
It's notable for brand extensions both unusual and time-honoured at once, such as retail stores and radio content.
Subscription is compulsory for reading articles online, but interestingly the publication's main digital play has been in audio: Monocle24 functions as a collection point for its dozens of daily and weekly live and archived shows.
Over its eight years, Asia-Pacific has warranted an increasingly strong focus for Monocle, and South-East Asia in particular is a region that Brûlé suggests is a missed opportunity for Australian publishers doing it tough here. 
Participating at Vivid Ideas in Sydney, Brûlé's also taken the opportunity to launch a four-week pop-up store in Surry Hills, selling fashion, design and travel products in the same vein as the publication's permanent locations in New York, Tokyo and London.
His ad agency, Winkreative, sits in the same building but is a separate entity to Monocle, and we asked Brûlé how the two do or don't work together, as well as his wake-up call for publishers still battling with 'print versus digital', and Monocle24's latest branded radio show, Asia Pac Unwrapped, in association with ANZ.
Marketing: You're in Australia for Vivid Ideas, what are you hoping to get across?
Tyler Brule: I guess one of the main things is I feel this slightly-drawn-out debate surrounding print versus digital needs a bit of an end mark.
I feel I've been appointed to be the somewhat official spokesperson for why there is sustainable business model for print.
It's worth underlining a couple of the realities that are starting to hit home with media companies around the world.
Digital is not exactly new. We've been living with it, both good and bad, for a long time now, and it's probably time for a few publishers, and a few media execs, to start telling it like it is.
M: Which is?
TB: When I say, 'Telling it like it is', that means stop looking over the horizon and seducing people into thinking that digital is going to be the saviour while also running down what continues to be the prime asset for the company.
What is your print business? It's print done well, and also with proper value put behind it, it can thrive and flourish.
Australia is a very good example of a very good magazine market. It's our third biggest market in the world, and it's incredibly important. It continues to grow without too much nudging along.
Not a lot of nudging in the traditional sense. We don't discount it. We're not offering rebates on subscriptions. It's more just making sure when you go through Sydney airport, Brisbane airport, Melbourne airport, you can find us. Not to mention at a newsstand in Mossman or Toorak.
It's a long-winded answer, but we are certainly going to be talking about some global examples and talking a little bit about our business and how it works and the realities of being a contemporary media business.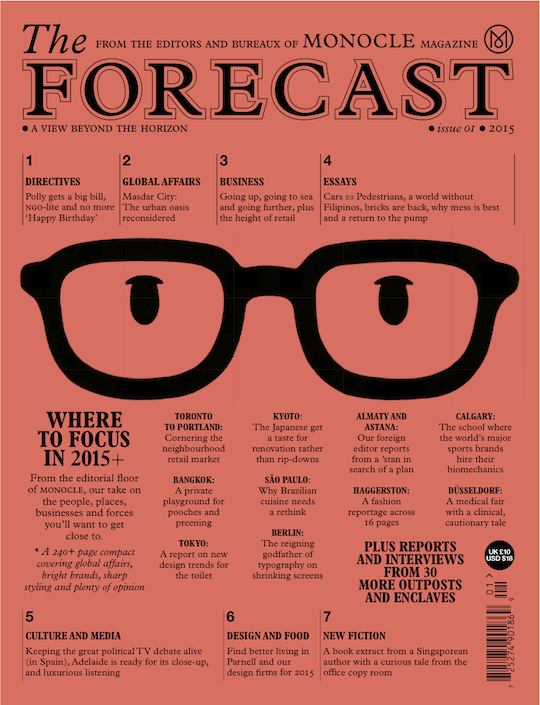 M: Why is success in print considered remarkable now? Is it that the needs of advertisers that have changed or the needs of readers? 
TB: It's multifold. We have to look at our distribution model and make sure that we are fit and agile in that area, and that means, in very simple terms, you need to be ready to get on a plane to Jakarta and Bangkok and spend time in the Philippines, because those markets are growing at an incredible rate.
On one side, there might be some corners of the world that are going soft for some publishers [but] you have to be ready to move and mobilise in places that, traditionally, you never really considered would be core for your business, or would [ account for ] serious copy sales.
With advertisers as well – which, of course, for us and many traditional publishers is where the money is, where we're going to be properly profitable – it's, again, being nimble enough to adapt and shift your teams, whether that means working on more advertorials or other things.
Yes, you're going to deliver more integrated projects for clients, so how are you looking at what might be a digital offer. How you are bringing something to the table which is going to be a profitable venture? And drive the traffic that your client is looking for?
Also, if it's not going to drive the traffic, then is it doing something which is going to raise brand awareness? Which may not be measured in millions, but because it's simply an outstanding editorial project, and gets standout.
I think the third thing is extensions to the business. I'm sort of in two minds about how much one has to extend their business, because yes, you can get involved in all kinds of areas because, sure, we have a nice retail business and our conference, et cetera, but I would argue that most publishers of scale are in that territory in one degree or another.
They may not operate bricks-and-mortar stores like we do, but a lot of people like to say that it's new, but I always say to look back to the glory days of Playboy in the '50s and '60s. They were very much in the business of building Playboy townhouses and clubs, and doing all kinds of things that publishers are doing today.
Some of that stuff that we point to as being new is not that new. It's just that young journalists weren't around in the '60s or even early '70s to remember it.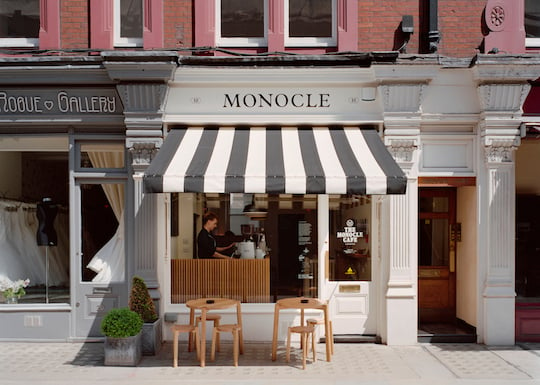 M: Radio is another one of those.
TB: Sure, radio is sort of, from a broad perspective, looked at as a bit of a fuddie-duddie medium, although I would argue it's maybe not so much in Australia where radio is so big and so prevalent.
I bundle radio in as very much part of our digital offer. The driving force was we took the decision five years ago to say it probably doesn't make enormous sense just to repeat the magazine online and do five or six things on the tablet. Let's think of a new expression where we can use the web like the modern-day shortwave service, and let audio be our digital expression.
It's interesting that it's already dovetailed sort of nicely into one of our big projects, which premiers next week, which is a really interesting show that we're doing with ANZ. They came to us, they liked our reach, not just in Australia, but I think they're more interested in how big we are in Singapore, Hong Kong and throughout Southeast Asia.
We're delivering a new program for them, which lives on our side as an editorial venture brought to you by ANZ.
That's interesting because we've also got the likes of Pictet and UBS from Switzerland. And I wouldn't say ANZ's a traditional bank, but nevertheless it's a financial services business which, by their very nature, are quite conservative, and yet we've managed to pull three of the world's biggest groups into a premium audio space where a conservative bank like Pictet has never been in that territory. I don't think UBS has really done any radio advertising before.
I'm not listening to domestic radio in Australia, but I imagine [ANZ] must be probably doing something. You have domestic advertising in Australia, but it'd be in a B-to-C capacity, but this is much more of a B-to-B, premium B-to-C play for them.
The distillation of that is there's no way we could offer anything online that's in a traditional magazine space – running stories and letting these brands have pop-ups on page – that would deliver anywhere near the revenue that we're able to bring into the finance office of our company.
Those are the realities of many newspaper groups which pull down their paywall, or you can look at 10 stories a month, et cetera, and they're in this kind of nasty world of just clicks per view, et cetera. To me I just don't see how this is a sustainable model, but, then again, we're not selling hundreds of thousands of newspapers a day. Maybe it works for them, but I suspect not.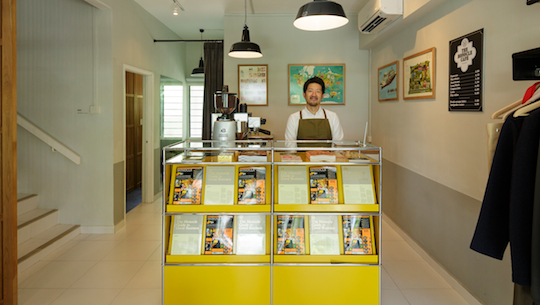 M: I wanted to ask about the overlap between you as a publisher and you as a brand consultant, or agency guy, or whatever you want to call it. Why is it that publishing and advertising have in the past have been so forcibly separated? They're separate companies, but at a conceptual level for you, how does that overlap work, and do you take learnings from both? How does the success overlap?
TB: It's a good question. It sort of trickles down from the top floor. We're in a five-level building here. The top floor is finance and my office, which is overseeing both companies. Then you have below, which is the agency, which is a completely separate venture which we own outright. You go to the floor below and you've got the magazine, which, we own over 80% of it.
What's interesting is, I guess, just in terms of 'lines', it still drives me crazy.
I was in a management meeting for the agency the other day and one of the agents said, 'I've been here for a few months, I haven't even been on to the editorial floor of the magazine yet.'
Of course, I was thinking, 'Why not?' You don't need a swipe card or anything to get onto the floor. I mean, it's quite a small building.
Yet, there's a positive in that. Of course I want everyone to sort of know each other and get on, but the flip side of it is that the businesses are that sort of separate and distinct, which is good.
I'll use a good example: we're working on a big project with Bombardier right now. Bombardier, third-biggest civil aircraft manufacturer in the world. We're doing a new global advertising campaign for them for the upcoming Paris Air Show. That will, of course, appear in all of the world's major daily financial press, et cetera.
But it's interesting even when you go meet that client, they'll brief you on the project. They're saying, 'We have a new aircraft which we think is very much the aircraft that will carry around the Monocle reader'.
You sort of wonder now that they've come to us, they approached the agency, but yet the magazine is maybe more of the beacon that they get to that client there. We could go then have a very distinct discussion with the aircraft manufacturer.
Of course you get to a point with the media plan, that they know we're doing the creative, and, yes, it probably would make sense for them to look into magazine as well, and we'll make sure that we give them a nice position because our colleagues on the floor below have done the creative work.
It's not as straightforward as some people think, that if you're a client on the agency suddenly your ad campaign goes to the magazine. And vice versa, because you're a client doesn't mean we're going to write about your business either. If it doesn't fit, it doesn't fit.
Obviously we know we have to be very careful about that as well. We can't erode the editorial integrity of the magazine. Which is why we don't take press trips, we don't take free smart watches, as everyone tries to trot them out and we have a very, very strict editorial policy in terms of freebies and travel and all of those things. Oddly probably one of the last magazines in the city that still has those rules.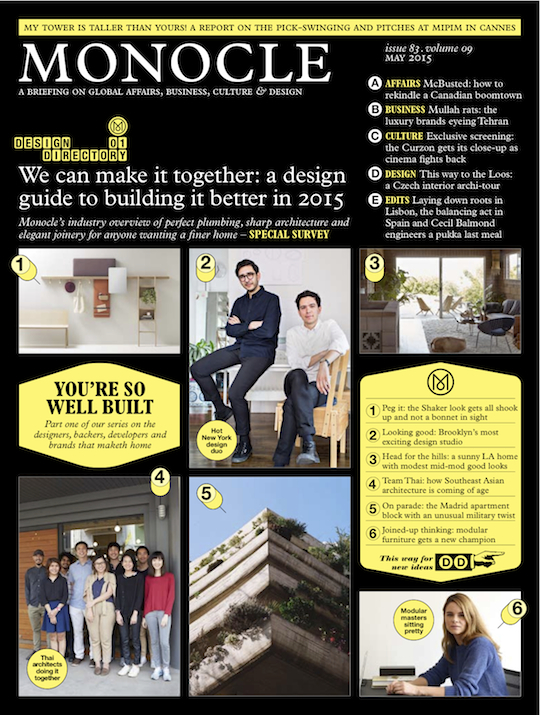 M: Monocle must cost a lot to create every issue, but that's the point I suppose…
TB:It does, and that goes back to the heart of what we're talking about. We have to be able to sit in an ad meeting and say this is an expensive magazine. It's also expensive for our readers, and therefore, the outside back cover, you need to pay accordingly for it. Then at least we can say we don't take press trips. 98% of the pictures you see in the magazine we photograph ourselves. 55, 60% of them we shoot on film still.
This is a real exercise in trying to deliver a well-crafted product, but you can't go and simply measure that on eyeballs visiting the website, or even just what our newsstand sales are. It's a very different proposition.
I think if people who are doing original journalism, and that doesn't just mean sending people to sticky corners of the world and zones of conflict. You can also be making an architecture magazine but if you shoot all the photography and you're putting considerable effort into the quality of the paper stock and all of these things, then you need to be confident and try to bring the advertiser along on the ride with you, and get them to pay up.
Likewise the reader. I feel, I know we've been able to do that. But you have to do it at the beginning. It's very hard to be four years into the life cycle of your business and then try to change the rules. That, I would say, probably doesn't work.