Career movements: March to May 2015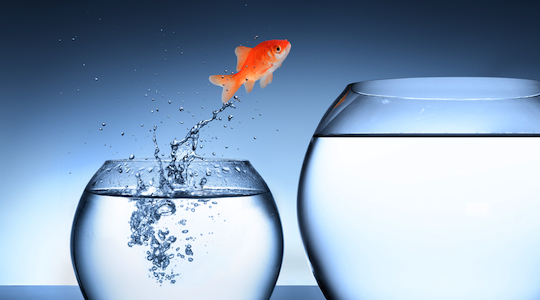 Here are some of the latest career movements in marketing, advertising and media between March and May 2015.
Marketers
Choice Hotels Australasia has a new general manager of marketing in Matt Taylor. Taylorhas been with Choice Hotels Australasia since 2012 and has been a core part of Choice Hotels growth through leading the implementation of digital, online and social strategies.
Randstad appointed Ximo Soler as chief marketing officer Asia Pacific.
Red Rooster's national marketing manager Anna Jones announced her departure after four years of service. Her leadership was important for several major campaigns as well as the brands partnering with SumoSalad.
Surf Live Saving Australia appoints a new CEO, Melissa King, whowas employed as general manager of communications and business development and was responsible for external relations, marketing, fundraising and partnerships. She is the first female CEO of Surf Life Saving Australia and will start her new position on 1 July.
Australian local social network Nabo has appointed Nat Thomas as marketing director. Thomas has previously been in senior executive roles at Gumtree and eBay.
LG Electronics Australia appointed Nick Ellery as its new head of digital. Ellery's role will involve creating and executing the digital strategy for LG Australia across all major elements of digital marketing.
Ben Hirschfeld has joined The McGrath Foundation in the newly-created role of head of corporate partnerships, as the organisation looks to diversify its fundraising streams. Hirschfeld established Generate Australia and previously spent nine years in sponsorship and commercial roles at Football Federation Australia.
Freeview has appointed Scott Mota as marketing director to drive the brand's new creative direction, including the appointment of a new creative agency. Mota has previously worked with Foxtel's lifestyle channels, Hasbro, Warner Bros and 20th Century Fox.
Facebook Australia has appointed Melissa Verner Green as head of agency, Melbourne, to run a team dedicated to agency relationships in Melbourne as the platform increases investment in the area.
Facebook Australia has also hired Jason Juma-Ross as head of telecommunications, technology and entertainment, to drive brand awareness and growth. Juma-Ross was formerly lead partner for PwC's Digital Intelligence unit.
News Corp Australia has hired Nic Hodges as head of commercial innovation.
Australian taxi app and mobile payment provider, Ingogo, has appointed a Jeff Lim as chief marketing officer. Lim was previously at Nine Entertainment Co as marketing director for Mi9, ninemsn, 9jumpin and the Daily Mail Australia.
Advertising/communications agencies
Datalicious has recruited Andrew Newell as the new head of strategy, formerly data strategy director at M&C Saatchi.
DDB Group Asia Pacific appoints Anthony J James to the role of chief innovation officer. James will spearhead the commercial success of innovative digital solutions as well as enhancing client revenue streams and customer engagement.
Pulse Communications appoints a new director, Jacqui Abbott has 12 years of PR and social media experience. She is moving to Pulse from Virgina Australia, where she was senior public affairs manager.
Regional Australia communications agency Redhanded has welcomed Stuart Shepherd as creative director and Georgie Hanby as senior writer.
Horizon has appointed Jamie Morse as director of corporate services.
Colmar Brunton has appointed Marian McCormick to the newly created role of chief strategy officer based in Brisbane.
Media/media agencies
Emily Taylor has re-joined Pacific Magazines as editor of InStyle Australia. Taylor succeeds Kristen Galliott who has left Pacific Magazines after three years as InStyle Australia's editor.
News Corp Australia announced the appointment of Jennifer Spilsbury as the editor of The Cairns Post.
OMD has promoted Dan Robins who is now leading the OMD Sydney digital team as head of interactive.
Gareth Jones has been chosen for the newly created head of strategy position for MediaVest.
Authentic Entertainment announced that Greg Tremain is taking over the newly created position of commercial director. Accompanying this is Luke Cook who will be moved to the head of brand partnerships position.
GroupM Australasia chairman and CEO John Steedman steps down with no successor as yet in place. Steedman will be remaining in a consultancy role as non-executive chairman.
Pacific Magazines announced the appointment of Shane Sutton as editor of Who magazine. Sutton was formerly the deputy editor of WHO and has played a major role in the magazine's success.
Fairfax Media has appointed Andrew Mudgway as its new Victorian agency sales director.
OMD has appointed Gideon Hornung as head of strategy on the McDonald's account.
OMD Brisbane welcomes Matt Farrington as communication and digital strategist leading BOQ, Q Super and Santos GNLG accounts, and has promoted Greg Radford to general manager.
Rachel Sharp has joined digital content platform Sporteluxe as editor-in-chief.