Moshtix joins Ticketek and Eventbrite on Passbook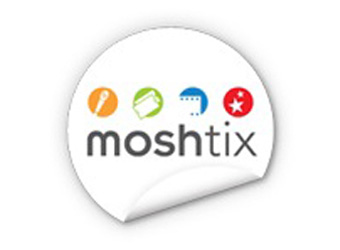 News Limited-owned ticketing company Moshtix will make its tickets accessible on Apple's Passbook iOS app, joining rivals Ticketek and Eventbrite on the platform.
Released as part of iOS 6, Passbook is designed to store all your movie tickets, concert tickets, sporting event tickets, boarding passes, coupons, stored value cards, and so on.
To date, the app, which could be a precursor to a mobile wallet on iOS, has been a slow starter. Virgin Australia is one of the only other large ticket-based businesses to make its tickets available on Passbook and when launched currently the only in-app option to use is ShopperNova! promotions.
Moshtix, however, has a reputation as an early adopter of mobile technologies – it was one of the first in Australia to stop printing tickets, preferring instead to deliver them by email or directly to your phone as a barcoded PDF.
Passbook will allow Moshtix and its promoters to engage with consumers more frequently through mobile notifications, Moshtix says in a statement.
"Mobile ticketing is fast increasing in popularity," Moshtix's Chief Executive Harley Evans today says. "At Moshtix, we have a proud history of leading the ticketing industry in mobile innovation. Our compatibility with Apple's Passbook simplifies the ticketing experience for our consumers."
The move is part of a large-scale website relaunch that includes the addition of music news and reviews sections.
"With the new site, consumers can access more information about the events they love quicker and easier," Evans said. "These new features follow the work we did earlier in the year to ensure our ticketing system can handle major on sales, as evidenced with the success of this year's Splendour in The Grass festival, which sold out in record time with virtually no customer issues or complaints. We now know we can manage on-sales of any size."
Ticketek and Eventbrite announced in September that they would integrate with Passbook.
With Macworld Australia.