Movember's powerfully honest campaign for World Suicide Prevention Day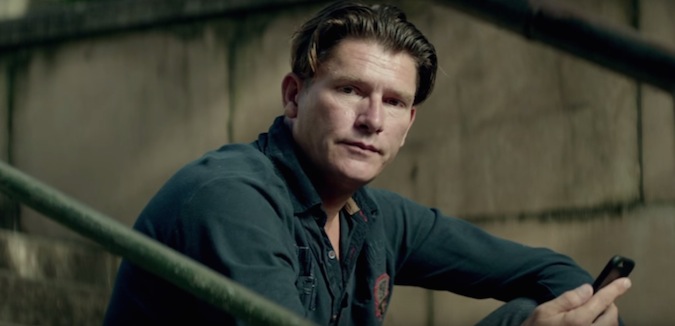 Global men's health charity, the Movember Foundation has launched a powerful and confronting campaign for World Suicide Prevention Day 2016.
In Australia, five men a day die as a result of suicide. In the lead up to World Suicide Prevention Day (WPSD) on 10 September, the Movember Foundation has launched a campaign to give male suicide the urgent attention it deserves, with the launch of a film, 'Suicide Notes Talk Too Late'.
The video features men sharing their own personal experience with suicide, and has a powerful but simple message, "Men, let's talk when things get tough." Too many men are 'toughing it out', keeping their feelings to themselves and struggling alone with their issues.
"We wanted to create a powerful piece of content that would ignite important conversation about suicide, the complex issues that surround it and what everyone can do to address it," say Owen Sharp, CEO of Movember Foundation.
"[They're] conversations that we hope will save lives and prevent the far-reaching and painful consequences for the families, friends and communities of the men tragically lost every day. It's an uncomfortable conversation, but it's one that needs to be had, here in Australia and around the world."
The Foundation is asking people to help grow the conversation globally this year on WSPD by sharing the video through their social networks and channels, knowing that without forcing conversation around the issue of suicide, and showing a way that can help, the issue will remain and unspoken crisis. The hashtags to use are #WSPD, #WSPD16 and #movember.
The film was created by Cummins & Partners.
"Our agency has proudly taken steps into the complex world of mental health, and we are trying to do our bit to alleviate the mental health struggles many Australians have," says Jim Ingram, executive creative director at Cummins & Partners. "For too many men, the first (and often only) time they really open up about how they are feeling, is in a suicide note. We need to help men start talking well before it ever comes to this."
This campaign forms part of the Movember Foundation's suicide prevention strategic approach: encouraging men to reach out, particularly during times of change and when things get tough and to take action sooner rather than later to reduce the risk of suicide.
The team behind the video made clear that its number-one priority in creating this video was to do no harm: "The messages and images were developed through extensive consultation with mental health and suicide prevention experts, clinicians and those with a lived experience of suicide. The story of resilience in the resolution of the message is designed specifically to give hope and empower the community to take positive action to help reduce male suicide."
World Suicide Prevention Day's purpose is to raise awareness, globally, that suicide can be prevented and is organised by the International Association for Suicide Prevention. The World Health Organisation has been co-sponsor of the day.
If this content has raised any concerns, support is available by phoning Lifeline on 13 11 14. If life is in danger, call 000 or go directly to emergency services.