Mr Potato Head fronts new chip campaign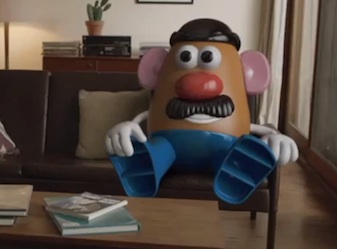 Clemenger BBDO Sydney and Smith's have launched a campaign for the new Smith's Popped range, starring Mr Potato Head.
The national campaign will be accompanied by outdoor and digital advertising, which will include a Facebook App that goes live tomorrow and will allow fans to create their own Mr Potato Head avatar.
Paul Nagy, executive creative director at Clemenger BBDO Sydney, enjoyed working with the star of the new commercials. "It was a treat to work with Mr Potato Head. A genuine professional and a lovely guy to boot," he says. "He really does love these new chips… I couldn't watch him eat them on set though. Way too weird."
The new air-popped range is being promoted as a healthier alternative to potato chips.
http://youtu.be/DH2yYPyH0VY