New research shows email drives greatest web traffic during COVID-19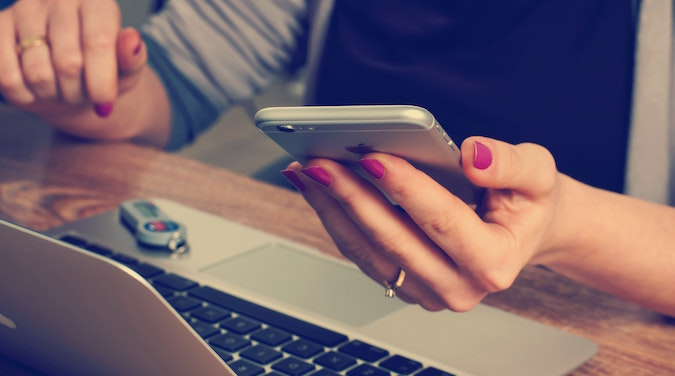 Email marketing has proven to be a strong and accessible channel for customer engagement during COVID-19. Guy Hanson outlines how marketers should invest in their digital marketing strategy, particularly email, moving forward.
The pandemic has dealt some harsh blows to Australian businesses — presenting marketers with huge challenges in engaging and retaining customers at a time when consumer confidence is low.
With enforced social distancing and stricter restrictions in some places meaning many businesses have put their in-person operations on hold, it's never been more critical to have a high-performing digital marketing strategy in action.
New research undertaken by Validity Inc. into Australia's retail sector has revealed email to be one of the most powerful digital marketing activities for engaging customers during COVID-19. In fact, email was shown to outperform all other channels — including social, direct, organic search, paid search, display and referral — when it came to generating quality traffic. And when looking at pages per visit and number of return visits, website visitors through email were not only more engaged, but also far more likely to return.
Why it pays to invest in email 
Validity's research found that email is 3.4 times more effective than any other digital channel at generating website traffic. In fact, email is responsible for driving 18.9 percent of retailers' website traffic in Australia, which represents a 12 percent increase year on year, and is nearly 8 percent higher than the global average of 11 percent. Despite this, on average marketers only dedicate 3 percent of their total digital marketing spend to email. This is compared to the 42 percent they nominate to paid search, the 39 percent to display, and the 16 percent on social.
If these businesses were to spend just 1 percent more of their digital marketing budget on email, they'd achieve a 4.1 percent uplift in site visits, compared to an increase of 0.6 percent from paid search, 0.4 percent from social, and just 0.2 percent from display. What's more, if budgets were to be evenly split across digital marketing channels, email would provide seven times more visits than paid search, 11 times more than social, and 23 times more visits than display.
This data is vital – in recessionary periods, marketing budgets often come under immense pressure. Being able to present a strong business case for why every dollar spent on email is substantially more effective than for other digital channels will go a long way toward securing commitment to this channel.
Australians are leading the pack 
Budgets aside, Australian marketers certainly aren't novices when it comes to sending quality emails. Validity's research shows that Australia has one of the highest average inbox placement rates (IPRs) in the world (88 percent) — on par with the strongest European senders and substantially higher than the US (82 percent).
Furthermore, email signups in Australia are up 80 percent year on year in the retail sector, with Australia Post reporting that in late July Victoria had its biggest week for online shopping in history (up 161 percent from the same week last year), and nationally online shopping was up 90 percent from the previous year. This suggests that Australian marketers are working hard and succeeding at converting previous bricks and mortar shoppers to online and encouraging more sales from existing online shoppers.
While this surge is positive for Australian businesses, it also creates some new challenges as bigger lists mean bigger deliverability challenges. Furthermore, the profile of these more traditionally offline consumers differs to more established online customers, and marketers will need to think carefully about their content and messaging strategies to address variances in the needs and interests of these new subscribers.
Email is only as powerful as the data behind it
So, with clear incentives for marketers to look more closely at their email strategy, it's wise to consider some of the factors that may be inhibiting results. First and foremost, good data quality is key to increasing email deliverability and ensuring your emails reach their intended target. Given data quality impacts email deliverability more than any other factor including content, timing, sender reputation, or email authentication, it's critical to have robust systems in place for capturing, cleaning and storing data in order to prevent inaccurate data being entered and reused.
Make smart content choices
In addition to high quality customer data, strong content is key to a successful email program. Getting content right in the context of COVID-19 has been a case of trial and error for many marketers, and the best operators have employed extensive A/B testing to perfect this. Authentic and value-adding content has proven to be the most well received during these uncertain times, and marketers would do well to avoid overly salesy content which will only increase the likelihood of your emails being marked as spam by mailbox providers.
While the impact of COVID-19 on Australian businesses is still unfolding, valuable insights from the first few months of the pandemic are emerging which will help savvy businesses to weather the continuing storm. Email has proven itself to be an incredibly strong performing channel during this time, and fortunately it remains accessible and affordable for businesses. So, for those marketers that aren't already looking at how to adapt and maximise their email program, now is the time do so.
Guy Hanson is the VP of customer engagement at Validity Inc.
Photo by William Iven on Unsplash.