Dove partners with Cartoon Network to deliver body positivity message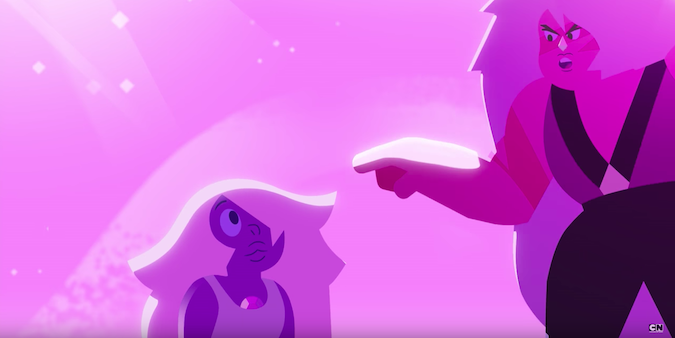 Dove has partnered with Cartoon Network's Steven's Universe, releasing a series of short films to promote body positivity in young audiences.
Dove announced that it will be partnering with Cartoon Network's Steven Universe creator Rebecca Sugar for the next two years to create a series of six animated short films. The series aims to educate young people on body confidence and self-esteem, which is at a low in younger generations.
"We are passionate about evolving the types of messages the next generation are receiving through media," says Sophie Galvani, Dove global vice president. "Which is why we are working side by side with partners to take the programme to the next level."
This initiative builds on the Dove Self-Esteem Project established in 2004. According to Dove, the program will reach 40 million young people by 2020 with presence in 140 countries. Dove says it uses a public health intervention model, and that the basis of the content has been created with research conducted by body image expert Dr Phillippa Diedrichs at the Centre for Appearance Research at the University of the West of England.
"We are introducing new tools to enable us to reach even more young people with content that not only educates but also entertains," continues Galvani.
Later this year, Dove and Cartoon Network will launch accompanying assets in the form of original music performed by the cast of Steven's Universe and an educational ebook. Dove says it is committed to creating an inclusive media landscape for young people that represents true diversity.
Steven's Universe is the first animated series on Cartoon Network to be created by a woman, and according to Dove's research, over half of young girls do not have high body confidence – which can lead to health risks and social exclusion. "This is an issue I have struggled with personally and I hope this will be a chance to amplify positive messages about self-awareness and acceptance," says creator Rebecca Sugar.
The first episode of the series features characters discussing how young people should deal with bullying and how the attitudes they should have towards appearance related teasing.
Further Reading: